Bishop Long: just plain wrong
Mark Latham The Spectator Australia 8 May 2021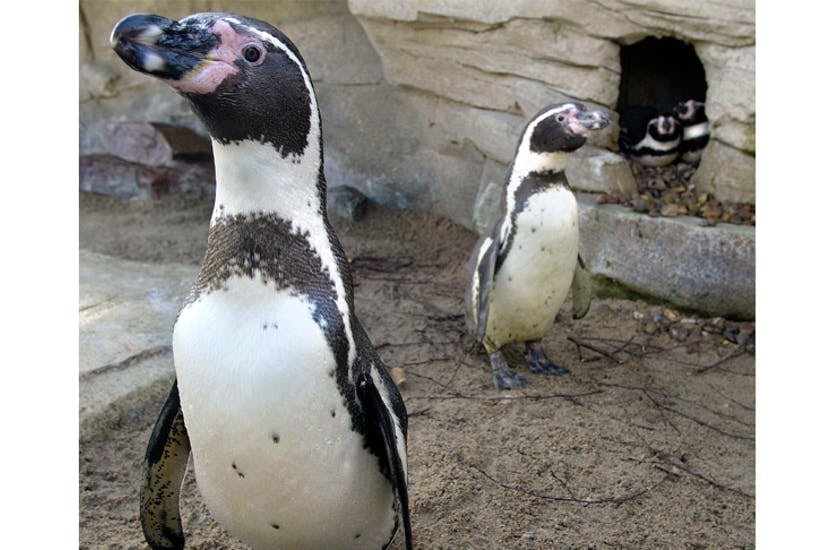 When looking at the political world of Woke, we can't discount the foolishness of religious clerics who regard themselves as 'progressive'. They have abandoned the pages of the Bible to embrace virtue-signalling and the self-serving impression that by supporting new left-wing causes this somehow makes them 'compassionate'. I am writing this from Newcastle where the 'progressive' Anglican Bishop Peter Stuart appeared at a parliamentary hearing last year to oppose my Religious Freedom Bill.
.
That's right, he caved in to the wild propaganda of the LGBTIQ lobby to oppose provisions in the NSW Anti-Discrimination Act stopping discrimination against people on the grounds of their religious faith. He advocated against the interests of his own flock.The LGBTIQ activists look at Stuart as what Lenin famously described as a 'useful idiot'. He does their work for them: preserving human rights for gays and transgenders, but nobody else. That's the real bigotry here.
.
Now another foolish, misguided cleric has emerged: Catholic Bishop Vincent Long Van Nguyen of Parramatta. Parents in the Catholic schools of the Parramatta Diocese have been voting with their feet. The new-age teaching philosophies at Parramatta introduced by a wacky old Leftie, Greg Whitby, have driven down academic results and parents have taken their children out of the schools. The Parramatta Diocese's share of local school enrolments has collapsed.
.
More of the same woke BS:
Snow White and the intellectual dwarves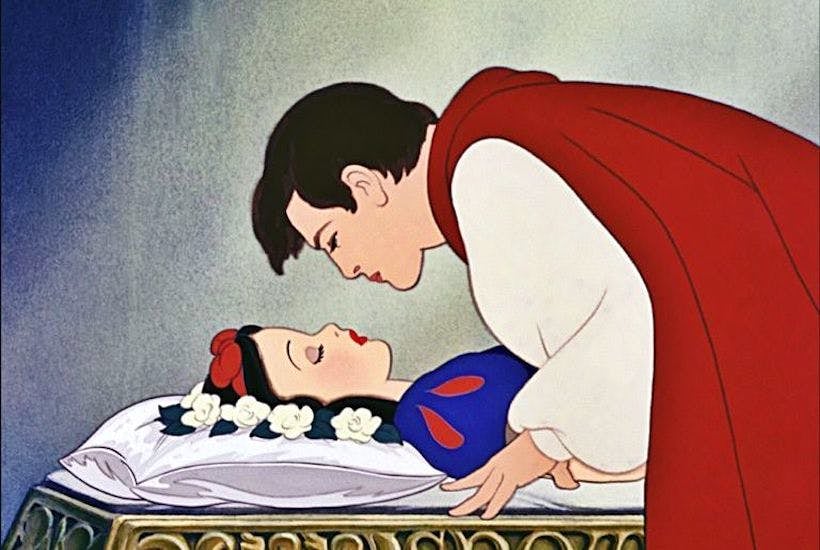 Snow White and her handsome prince are the most recent victims of the humourless woke scolds on the Left and cancel culture. A revamped Snow White ride at Disneyland is being criticised by a Californian media outlet the San Francisco Gate, for a non-consensual 'true love' kiss.
(Read the rest below the fold)
Whitby believes in the teaching of gender fluidity: telling little boys and girls they have been born in the wrong body with the wrong gender. Why would Catholic parents pay school fees for this form of tuition? Why would they allow their children to be sexualised well beyond their years in the privacy of classrooms, often without parental knowledge and consent? Thankfully, many Catholic parents have stood up for their rights and left Whitby's schools.
.
If you want gender manipulation and the sexualisation of little kids, at least NSW's government schools will do it for free. In practice, the only safe havens for children and parents trying to avoid transgender ideology are Christian and Islamic colleges and a shrinking number of Anglican and Catholic schools.
.
Bishop Long of Parramatta has sent a letter to his parishioners with the remarkable statement that, on matters of gender diversity, 'At times the teachers are the only people these children might trust in helping them in these sensitive matters'. It's a slap in the face for the parents who send their children to Parramatta's Catholic schools.
.
These parents don't have a six-week holiday at the end of the year, or weekends and public holidays off from their parenting responsibilities. They are always there with love, support and the best interests of their children in mind. In a full school year, students only spend 13 per cent of their time at school. The remainder is with family and friends. There are some fine teachers in the education system but ultimately, they are strangers in our lives. They come and go from classrooms and schools, while parents lovingly nurture and guide their children from birth to adulthood, over decades without a break.
.
Bishop Long, perhaps inadvertently, has driven a wedge between parents and their children by promoting the nonsensical idea that teachers can be more important, more trusted than parents in the raising of children. Long has also fallen for the gay-lobby propaganda that my Parental Rights Bill will deny the existence of transgender children in schools. It does no such thing. It gives those children exactly the same rights they have now for a good education and pastoral care.
.
The Bill is directed at the teaching of gender fluidity, to stop anyone inside a school from saying to a student, 'You have some worries and anxiety, have you ever thought you were born into the wrong body?' The Bill prohibits the teaching of gender as a social construct, the insidious post-modernist theory that the only reason a 6-year-old girl feels female is that her parents dressed her in pink and gave her a Barbie doll to play with.
.
Under existing NSW Education rules, the Safe Schools program and Gayby Baby movie are banned and the Education Minister, Sarah Mitchell, has said repeatedly that 'gender fluidity is not part of the school curriculum'. The Years 11-12 Biology textbook teaches gender solely as a biological phenomenon, not a social construct. We are constantly told to 'follow the science, follow the science'.
.
There it is, unmistakably in a textbook. The problem has been leftists inside the system ignoring these rules and pushing transgender ideology upon students. They have openly defied the policies of the NSW government. Such as the NSW Teachers union instructing its members to work gender fluidity lessons into English, maths, library and PDHPE classes. The Teachers Fed has even suggested that students give up a full day of schoolwork to visit the Sydney Aquarium, not to study marine biology, but to look at two (supposedly gay) male penguins hatching an egg.
.
At one level it's funny, but it's also a sign of sick people determined to put their personal ideological obsessions ahead of the welfare of children. That's the worry. That's what we need to guard against.
.
These ideologues are also inside the NSW Education Department. Such as the activists who used last year's Wear It Purple Day (28 August) as a reason for distributing dozens of gender fluidity guides, including instruction on 'breast binding' and 'penis tucking', to 70,000 government school teachers. This is the reason for my Bill, to reassert the rights of parents and to protect our children from the abuse of ideologues in schools.
.
True, I'm not a Christian. But I have read the Bible closely enough to know that the eternal message of Jesus Christ is to protect the vulnerable from those who would prey upon them. That's what my Bill does.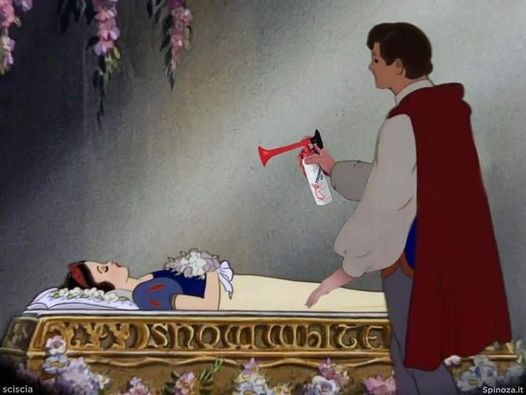 Journalists Katie Dowd and Julie Tremaine say that Snow White is unable to consent to the prince's life-giving kiss while she's asleep and the scene should be changed to something more appropriate to pacify the woke folk.
.
Dowd and Tremaine write:
.
The new grand finale of Snow White's Enchanted Wish is the moment when the Prince finds Snow White asleep under the Evil Queen's spell and gives her "true love's kiss" to release her from the enchantment. A kiss he gives to her without her consent, while she's asleep, which cannot possibly be true love if only one person knows it's happening.
.
I'm sorry but the story of Snow White was written in 1812 by the Brothers Grimm and you don't get to change the ending because of your woke sensitivities. As it is, the story of Snow White has been recreated for the ride.
But in the original story, after eating a poisonous apple and being in a sleeping death, I'm guessing Snow White was chuffed to be brought back to life. Would you want to lay comatose in a coffin indefinitely? I most certainly wouldn't. And why wouldn't Snow White want to be freed from her enchantment in this recreation?
.
The Prince never kisses her in a sexual way. He is sad that this beautiful young woman with ebony hair and alabaster skin has been killed. So he kisses her in grief, which magically breaks the spell.
.
If Dowd and Tremaine really want to break into a sweat they should read the erotic novel series The Sleeping Beauty Quartet, written in the 80s by Anne Rice of Interview With the Vampire fame under the pseudonym A. N. Roquelaure. In it, Sleeping Beauty is awoken from a 100-year sleep, not by the Prince's kiss but by his large cock.
.
It's a Disneyland ride based on an innocent fairytale, for God's sake. I mean what next? These people are gunning for Snow White. The dwarves don't stand a chance.
.
How far do you want to go?