Fraudci on Monday doubled down on his claim that people who are attacking him are "actually criticizing science."
So many more questions to answer, starting with this one: why did Fauci downplay the idea that COVID-19 leaked from a Wuhan lab?
White House medical adviser Dr. Anthony Fauci on Monday downplayed the likelihood that the Chinese coronavirus originated in the Wuhan lab, dismissing it as a "very, very, very, very remote possibility."
Speaking on the New York Times podcast Sway, the National Institute of Allergy and Infectious Diseases director said the lab leak theory has become overtly "political."
Josef Mengele: "People who criticize me are actually criticizing science".
Anthony Fauci: "People who criticize me are actually criticizing science".
Australian NSW Health Minister: "We've Got To Accept That This Is The NEW WORLD ORDER"
OMG! What have I been missing? Why must we accept …. what exactly? To what end? 
OMG: a blast from the past:
Angelina Jolie: Climate Change will Force Hundreds of Millions into Refugee Status
The stupid must be driving this Hollyweirdo out of her wits.
Marvel Studios' Eternals star Angelina Jolie made a fly in-fly out visit to a remote camp in Burkina Faso on Sunday to address refugees who have fled Islamic jihadist violence in the region, warning them the threat of climate change is real and could lead millions to a fate like theirs.
Bizarre. These poor souls don't give a shiite about "climate change". Does this Hollyweirdo know what jihad is?
As a Jew, I much prefer a Christian over a woke left-green gender challenged climate communist.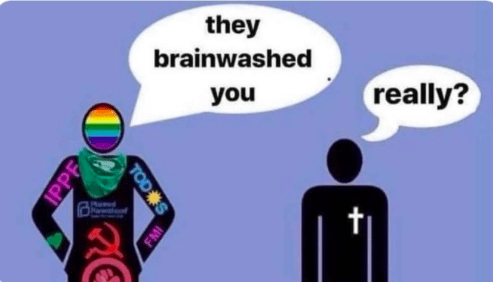 Thanks to Mullah
AstraZeneca vaccine cancellations soar | Coronavirus | 9 News Australia
Australia's first locally developed mRNA vaccine heads to phase one clinical trials