The great Fraudci must not be questioned:
You're not allowed to question/criticize/attack the great #Fauci. You must obey & comply. Talk about #authoritarian tendencies & being drunk on power.

However, there's a little thing called the #Constitution & we get to criticize officials all we want.https://t.co/FIymLdSYiH

— Nicholas Giordano (@PasReport) June 9, 2021
With his lies about HCQ, masks, & most importantly the lie of asymptomatic transmission (which led to lockdowns) how many people do you think Fauci will eventually be responsible for killing/starving worldwide?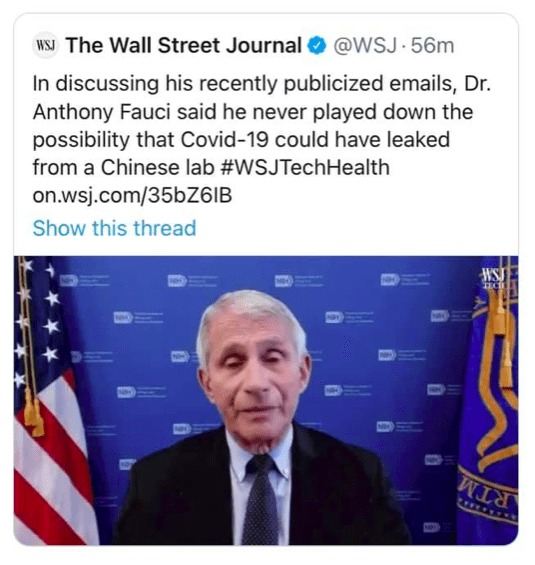 Fraudci is an overpaid, overrated career bureaucrat, not a scientist.