Eastern Jerusalem Arabs have called for a "victory march" to be held on June 10, following the very route of what was to have been Israel's Jerusalem Day flag parade. The story of the dueling parades is here.
Gaza: Tunnel used by 'Palestinian' jihadis found under UNRWA school
Here is a clear example of how Hamas uses civilians as human shields. If Israel had bombed this tunnel and damaged the school, Hamas would have claimed that the IDF was bombing indiscriminately and endangering schoolchildren, when it was actually Hamas itself, with the possible collusion of the UN…
A group of 200 journalists – including reporters for the Washington Post and Los Angeles Times – signed a letter demanding that news organizations be even more anti-Israel than they are.
At least three Palestinians killed, including two intelligence officers, in a predawn Israeli raid in Jenin, West Bank.
Last week I reported that Hamas had an awards gala to recognize journalists in Gaza who did everything the terror group wanted them to. Today it was Islamic Jihad's turn. The awards show was held at the luxury Reef Al Madina restaurant. Islamic Jihad honored media professionals for "reporting Israeli crimes."  …
href="https://www.zerohedge.com/geopolitical/israels-defense-chief-warns-hezbollah-israeli-strikes-gaza-only-tip-iceberg">Israeli Defense Chief Warns Hezbollah: Strikes On Gaza Were "Only Tip Of The Iceberg"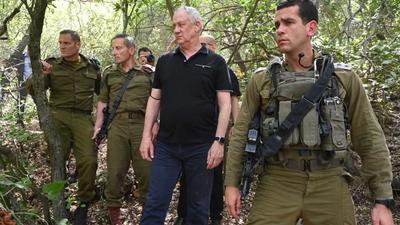 Hezbollah responded as tensions still on edge saying any attack will be met with "the fire of hell"…
The IDF tweeted this: Hamas hides in civilian buildings in Gaza.
Don't believe us?
Hear it for yourself from the Head of Hamas in Gaza, Yahya Sinwar: pic.twitter.com/rcFPSmEfRZ— Israel Defense Forces (@IDF) June 6, 2021 Sinwar admits that Hamass has been putting its military headquarters among high rise buildings and residential buildings.Of course, this was done deliberately,…