For now, the Soros financed 'Media Matters' tries to ridicule it as a "Fox bonkers conspiracy theory"- but the Gaia worshipers just can't keep their powder dry.
It was only a matter of time. Because of the peoples' capitulation to the 'global pandemic' narrative, the door has been opened for extreme green fascism.
Climate freakazoids are licking their chops:
'Equivalent of Covid lockdown emissions drop needed every two years' – study
The world may need to resort to lockdowns again – this time to tackle a climate emergency.
Shifting Arctic ice, raging wildfires in western US states and elsewhere, and methane leaks in the North Sea are all warning signs that we are approaching a tipping point on climate change, when protecting the future of civilization will require dramatic interventions.
'The Ingraham Angle' host Laura Ingraham blasts the radical climatists for continued mindless COVID fearmongering in preparation for the coming 'climate lockdowns.' Watch:
 Fraudci is still there:
The Lancet announces scientist who funded Wuhan lab is now "recused from Commission work on the origins of the pandemic."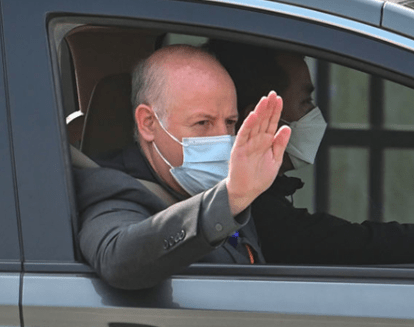 Peter Daszak ,the scientist who funded the Wuhan Institute of Virology's 'gain of function' research on coronaviruses, which many now believe to be the source of the pandemic, has finally been removed from one position of investigative authority.
'Spiral of Fear' — Lockdown Delay Could Lead to Lockdown Forever, Warns Top Tory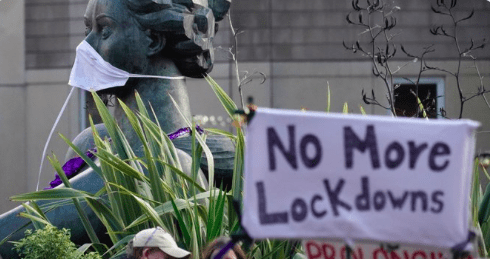 People Must Reject Lockdown 'Doom-Mongering' from Scientists
A leading Conservative lockdown-sceptic MP has said that Britain will need to learn to live with the Chinese virus rather than submit to the "doom-mongering" put forward by the likes of Professor Neil Ferguson.
On Thursday, Imperial College epidemiologist Neil Ferguson claimed that the so-called Indian (or Delta) variant of the coronavirus could lead to in excess of 1,200 deaths per day this summer.