President Trump calls out 'fake news' reporters: Do you miss me?… They miss me!… They miss me! I know…..
Trump: "they used Covid to rig the election."
Everyone, not only conservatives, should be concerned with Big Tech's attacks on our freedom of speech. If they can silence the President of the United States, they can silence you.
Trump won in a landslide. Biden is a damn fraud.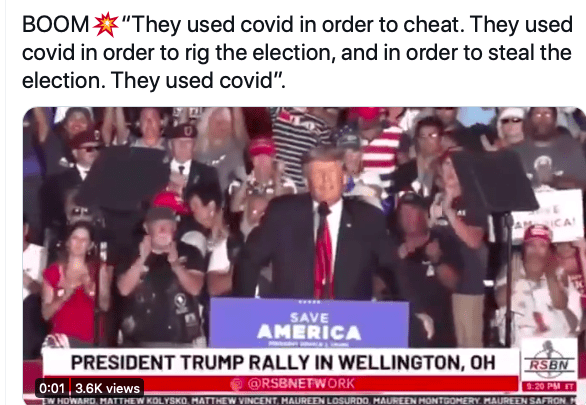 Powerful Speech By President Trump Tonight In Ohio "We must never forget this country does not belong to them. It belongs to you the American people. This is your home, this nation is your heritage, and our magnificent American liberty is your God-given right!"
"Remember… I'm not the one trying to undermine American democracy. I'm the one that's trying to save American democracy." "You have to look back – we won the election in 2020… who the hell knows what's gonna be in 2024… we won't even have a Country left."
BOOM💥"They used covid in order to cheat. They used covid in order to rig the election, and in order to steal the election. They used covid". pic.twitter.com/4ixzoggPWk

— Wyn_XLV The Gekko (@Gekko_WynV) June 27, 2021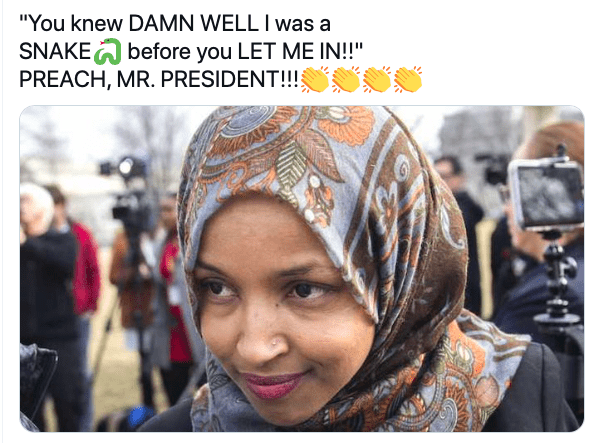 Without the covid scam they never could have pulled off the coup. It was all coordinated and connected. Planned for months. Pure evil.
Trump: Our movement is far from over. In fact, our fight has only just begun. pic.twitter.com/OclMBbOIMx

— Wojciech Pawelczyk (@Woj_Pawelczyk) June 27, 2021
Trump is blasting the Woke Generals saying the military won't be able to defend the country with such leaders.
It's not the job of the federal government to indoctrinate federal employees or the members of our military with Marxist ideologies like #CriticalRaceTheory.

Sadly, that's exactly what Joe Biden is trying to do. pic.twitter.com/59CxZYba9Q

— Senator Ted Cruz (@SenTedCruz) June 27, 2021