"We are helping to get trusted content out there…."
Imagine the apoplexy in media if President Trump's White House was flagging content on Facebook for removal.  That's exactly what White House Press Secretary Jen Psaki admitted today: "We are flagging problematic posts for Facebook"…
Previously the Democrats, leftists, media allies and the Biden administration all said Big Tech censorship, the banning of conservative voices/opinions, was a matter of private businesses making decisions on their own without government influence and therefore no 'First Amendment' issues are in place.  This admission from the White House today is exactly the opposite.   Let the lawsuits commence. (more…)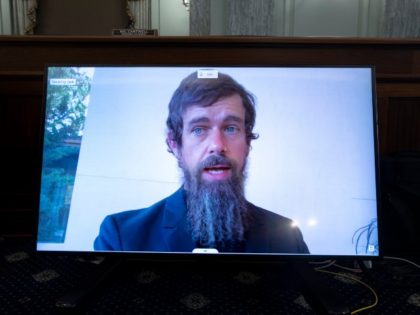 Ann Coulter: Critical Race Theory Is Too Complex For Unwashed Rubes Who Stick to Their Guns & Their Religion….
Now that the teachers' anti-white agenda has been exposed (thank you, fathers of America!), the left is spinning a series of increasingly hilarious defenses of "critical race theory," which is just a more boring version of the left's usual hatred of Western civilization.
"Marxist BLM standing with Cuban Marxists. Naturally."

They said they were "trained Marxists", so why would anyone be surprised?

Senator demands American make "clear about whose side we're on."

Spain's top court has ruled that the country's national COVID-19 lockdown was unconstitutional following a lawsuit filed by the populist Vox party.

"Hands off our kids!"

Says that Biden has no comment "at this time"

I wonder what the American constitution says about communist usurpers in the White House.