New Zealand's Jacinda Ardern, an avowed communist, channels Orwell.
'Single Source of Truth' from the mouth of the beast.
'Single Source of Truth' from the mouth of the beast. https://t.co/5ygsMg1BRC

— Kate (@katewand) July 13, 2021
Canadian researchers have mapped out how AstraZeneca can trigger "rare" but at times FATAL blood clotting reaction in some people Possibility of blood clots is REAL
An OPEN MIND on Ivermectin will set you free

The earlier one starts Ivermectin, the better

In Indian State of UP households would begin Ivermectin once 1 family member got sick

Proved remarkably EFFECTIVE & didn't cause deaths, strokes or blood clots https://t.co/0rko9ySbyE

— Craig Kelly MP (@CraigKellyMP) July 14, 2021
France: Toyboy Macron Channels Napoleon
Large numbers of people demonstrated in France on Wednesday to protest against Emmanuel Macron's announcements on the health passes, vaccination and dictatorship, according to figures from the authorities. In all, 53 demonstrations took place in several cities in France.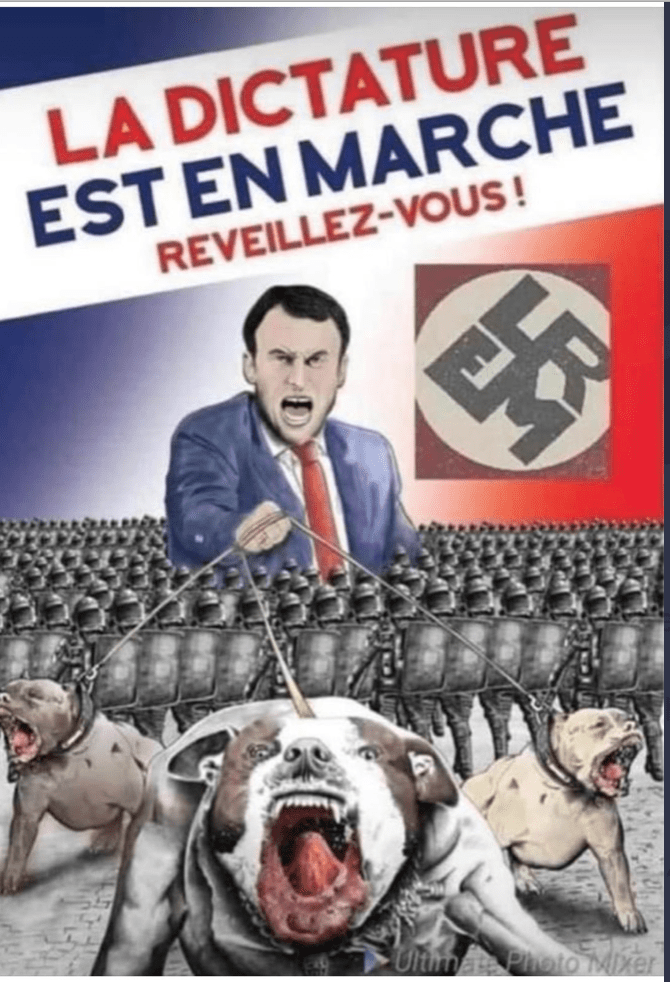 The media tries to downplay the protests. Reality is  that through entire #France people were protesting against the tyrannical Macron.
Authoritarian globalist leftist Macron of France announced you will 'mark of the beast' vaccine passport to eat buy or sell. The French are not having it. pic.twitter.com/wp1zsTLFyh

— Melissa Tate (@TheRightMelissa) July 15, 2021
In France, people are protesting the announcement of a vaccine passport by the Macron government. The pass would restrict access to restaurants, shopping malls, hospitals, trains, and planes. Vaccines will also be made mandatory for healthcare workers.
Huge protest against Macron's mandatory vaccine pass or 'pass sanitaire' in Montpellier yesterday. https://t.co/DM4MQ2xjyI

— S.C. (@sallycopper) July 15, 2021
Here they come!💪🏻.

Viva la France 🇫🇷 💪🏻

The Yellow Vests movement in France announced they'll take the streets on July 14th in protest to President Macron's plan for mandatory COVID vaccinations of all French citizens.
This happened yesterday after Macron spoke on national TV pic.twitter.com/yRE9mavTgA

— Revencher (@WSchut) July 15, 2021