Peter O'Brian Quadrant Online 7th July 2021
.
The Australian had a recent article by Caroline Overington in its Weekend edition on the subject of 'race shifting': In the US they are known as "race-shifters"; in Canada they are "Pretendians"; and in Australia, they are more commonly known as "box-tickers" – people who discover, or else simply claim an Indigenous or First ­Nations heritage for themselves.
.
Fake Aborigines, fake professors faking everything: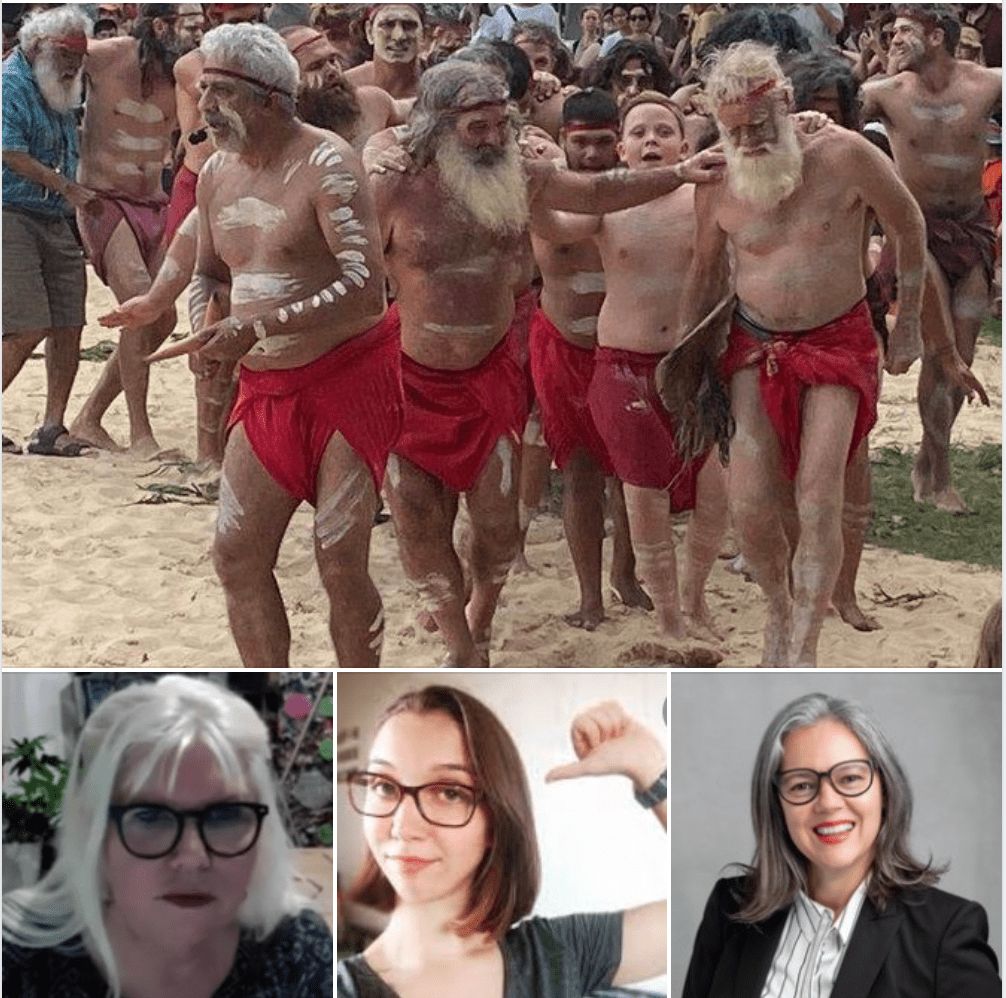 Some do so because they want to adopt a more exotic profile; others because being "just white" doesn't have quite the cache it once did, especially in academia.
.
But the sheer number of people now laying claim to an Indigenous identity has begun to distort national statistics, at least according to Indigenous Australian academics and a group of international writers who took part in a lively roundtable on the topic of "race-shifting" at an anthropology conference in May.
That's 'cachet' by the way, Caroline.
.
But who are these 'race-shifters'? Are they exclusively white people falsely claiming Aboriginal identity, such as, let me think, oh yes, Professor Bruce Pascoe? Or do they include people with some portion of Aboriginal ancestry? That would seem to be the implication offered by Australian academic Victoria Grieve-Williams:
Melbourne University must own up to terrible mistake
.
Andrew Bolt Herald Sun July 4, 2021
.
Melbourne University made itself an international laughing stock by hiring fake Aborigine Bruce Pascoe as its Professor of "Indigenous Agriculture". Can this university sink any lower? Will it now hire Tim Flannery as its Professor of Martian Invasions? Louise Milligan as its Professor of Australian Witches? Its decision to hire Pascoe last September as its expert in the bogus field of Aboriginal farming was already a scandal.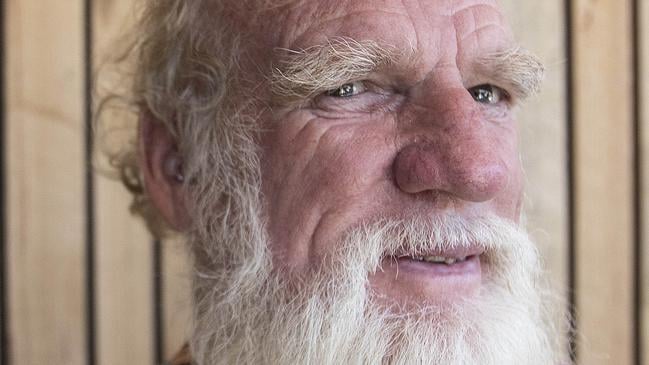 .
Its failure to now fire him after its own Melbourne University Press damned Pascoe shows something worse: a cowardly refusal to own up to an obvious and terrible mistake.
Even by last September, Melbourne University should have known Pascoe had not even told the truth about his supposed Aboriginality. Genealogical records showed all his ancestors were of English descent.
.
It should also have known Pascoe had told huge whoppers in his best-seller Dark Emu, claiming Aborigines had not been "mere" hunter-gatherers but "farmers" living in "houses" in "towns" of "1000 people", noisy with the "whirring of hundreds of mills" grinding grain.
.
In fact, "Indigenous Agriculture" was a Pascoe fantasy, outside the gardens of the Melanesian people of the Torres Strait islands.
.
He'd made up or grossly exaggerated his evidence, as shown on the
dark-emu-exposed.org
website, in Peter O'Brien's book Bitter Harvest, and by me in numerous columns.
.
But we were conservatives, and Pascoe was then a guru of the Left, an ABC darling and winner of the NSW Premier's award for best book by an indigenous writer – a book even taught in schools.
.
So we were ignored, and Pascoe was made professor.
But the university cannot now ignore anthropologist Peter Sutton and archaeologist Keryn Walshe, who are of the Left and last month belatedly confirmed – in a book published by the university's own printing arm – Pascoe's theory of Aboriginal agriculture was false.
.
They added even more astonishing examples of Pascoe's untruths. My favourite is where they ask why – if Aborigines were farmers – there's no word in Aboriginal languages for things farmers do, like sow, plant or harvest.
They say Pascoe's only attempt to show there were such words was to claim Lake Killalpaninna meant "harvest grass". In fact, it means "in the vagina", from a Dreaming story.
.
So why is Pascoe still at Melbourne University? Why is he a professor in a fake discipline in which he's made so many fake claims?
****
Continued:
.
… a Warraimaay historian from the NSW mid-north coast, said: "In Australia the race shifting phenomenon is pervasive and well recognised by Aboriginal people. The statistics show that the increase is not natural, but it remains a difficult conversation for Australians to have. The race shifters hold the power, they stifle debate and resist scrutiny in various ways, including attacking Aboriginal people who ask who they are in our cultural terms.
.
"They tend to be urban-based, clustered in southeast Australia, and raised with all the privilege of being white".
.
That last sentence seems to suggest she is referring to people who are not wholly white. In fact, if we are talking about wholly white people who claim to be Aboriginal, surely a better term would be race-imposters.
.
Regardless of that, the claim is that because the Aboriginal population is expanding year on year and this growth comes almost exclusively from well-educated, relatively well-off urban people, the Closing the Gap statistics are being distorted. Dr Gaynor McDonald, not indigenous, is quoted:
.
Take the Closing the Gap ­report as an example. Year after year, we are told there is no change in Indigenous statistics. Everything has stayed the same.
But if you are adding a whole lot of people who have lived a privileged white life, and had the benefits of good housing, and education, then for rural and remote communities, the conditions must be getting worse."
.
But if that effect is real, surely it is exacerbated by the influx of genuinely indigenous newcomers to the tribe who are also urbanised, educated and well-off? Are these also race-shifters? Take newcomer Kirsten Banks:
.
Kirsten Banks is a proud Wiradjuri woman with an undeniable passion for all things space and astronomy. She grew up on Ku-ring-gai country in Sydney's Northern Beaches always loving the sky. After graduating from Davidson High School in 2014 with the title of "Most Outstanding Student", she started a Bachelor of Science degree at the University of New South Wales with a major in Physics. Within her first year of tertiary study, Kirsten completed a successful application and was appointed an Astronomy Guide position at Sydney Observatory.
.
It was at Sydney Observatory where Kirsten first sought out to determine where she and her ancestors came from: she learned she is of Wiradjuri descendent. Kirsten loves to share her passion for space and astronomy. Her role in the media started in February 2017 with the publication of a feature article about her in COSMOS Magazine's Space Profile sections. Since then, Kirsten has experienced a whirlwind of opportunities in many different media realms. She's appeared on countless radio shows and is the resident astronomer on Triple M's Night Shift with Luke Bona. Kirsten's ultimate goal in life is to become a famous Science Communicator, so she takes advantage of media engagement opportunities as they happen, but Kirsten's favourite place to be is in front of people giving public talks. Kirsten speaks regularly at Sydney Observatory, has presented at numerous conferences and loves to present Aboriginal Astronomy workshops during and outside of NAIDOC Week and National Science Week.
.
Is Kirsten distorting the statistics and inadvertently disadvantaging remote Aborigines? Is Dr McDonald suggesting that government is satisfied with things 'staying the same' and is therefore expending less money and effort than they otherwise would? If so, how does she suggest the government distinguish between those genuine, but well-off Indigenous people and the imposters?
.
Actually, I wonder about this 'distorting the statistics' claim. Surely, hopefully at least, government Closing the Gap policy, funding and reporting is based on metrics other than the number of people identifying as Aboriginal.
.
Ms Suzanne Ingram, also a proud Wiradjuri woman, tells us:
.
Wiradjuri people have been dealing with this for a couple of decades. What interests me is not simply that race-shifting is happening and on such a vast scale, it is the ways in which it is happening. Box-ticking is a social movement. My analysis in health communication shows how it affects policy – it seems to have started in housing policy – but it has soared in the education sector, and the stats show, probably unsurprisingly, that the east coast of Australia is the epicentre.
.
Ms Ingram is in the education sector herself but does not seem disposed to name names.
.
To me, 'race shifting' would embrace anyone, no matter how much Aboriginal blood they have, who has grown up, been educated, lives and works in urban Australia and enjoys all the benefits this country has to offer, then decides to identify as Aboriginal for any reason other than to simply acquire the prenominal 'proud' and, occasionally, wear a red loincloth and white paint.