You can't talk freedom with people who don't actually want or respect the concept of liberty. Europeans are mentally retarded when it comes to that.
"Free speech is not an absolute human right," says Helle Thorning Schmidt, member of Facebook's Oversight Board and former PM of Denmark. "It has to be balanced with other human rights."

How does that translate to content moderation? It must strike a balance, find a middle. pic.twitter.com/E5reaQ2bnk

— POLITICOEurope (@POLITICOEurope) July 15, 2021
It's not just a European thing. Leftoids, people with a racial complex & Mohammedans will destroy you if you cling to your false beliefs.
Like this guy on Twitter: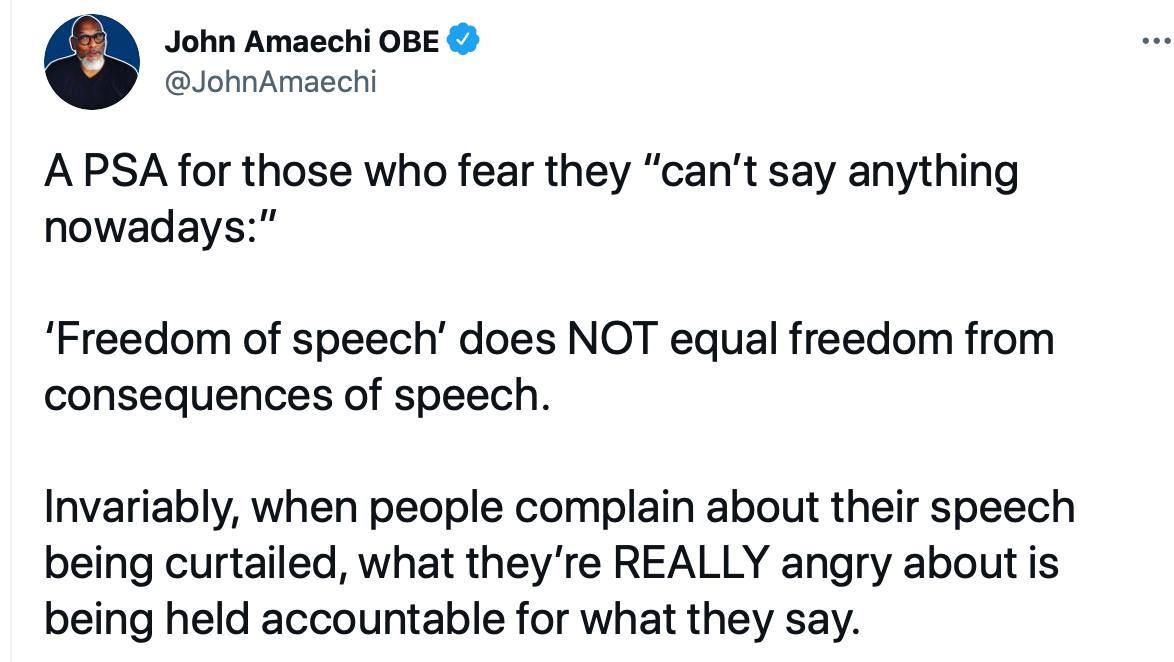 John Amaechi is threatening you that if you speak out, you will suffer the consequences, so shut up & let the left roll over you.
How is that different to saying 'blacks (or Jews, Chinese, or whoever) can come here, but they will suffer the consequences?
Follow our event live, here 👇 #PoliticoTech28https://t.co/WQJLyn4TlL

— POLITICOEurope (@POLITICOEurope) July 15, 2021