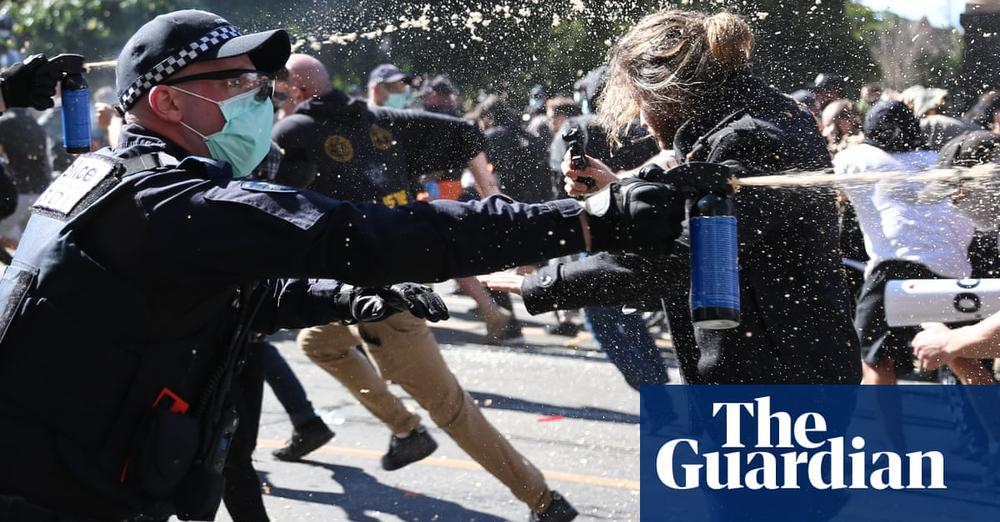 As fears over rising cases of the COVID-19 delta variant grip the country, several parts of Australia have implemented severe restrictions.
.
Medical Tyranny Down Under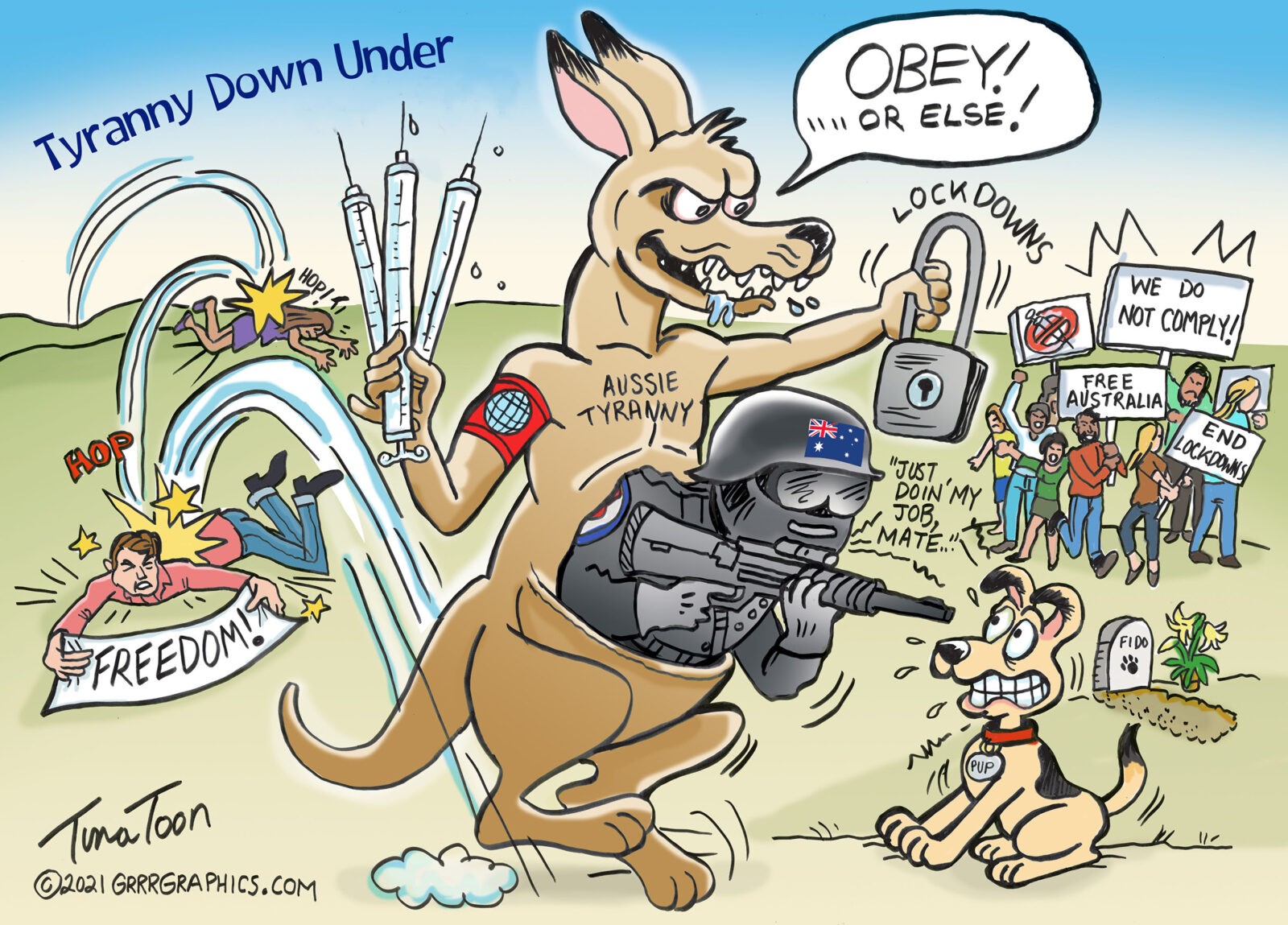 What happened to Australia and New Zealand? It started when guns were taken from the people. Now freedom and human rights are being taken away.
It's a short hop to tyranny.

Australia has turned into an authoritative police state that is "hopping" and trampling over the people's rights. With covid emergency powers in place, an oppressive government can take away your freedom and censor your speech in the name of "safety."
Australia, what have you become?
What happened to the land down under?
I come from a land down underWhere beer does flow and men chunder
Can't you hear, can't you hear the thunder?
You better run, you better take cover, ye-aah

men at work
RISE UP AUSTRALIA! LET US HEAR THE THUNDER!
We are all Australian now!
.
Sometimes I wish I wasn't.
NEW – "Cross over! They cannot arrest all of us," a horse-mounted protester encourages the crowd at today's Australian anti-lockdown protest in Queensland-New South Wales.pic.twitter.com/86ZOGPgisR

— Disclose.tv (@disclosetv) August 22, 2021