A message from George Christensen:
Lockdowns don't work, masks don't work, vaccine passports are a form of discrimination. END THIS MADNESS!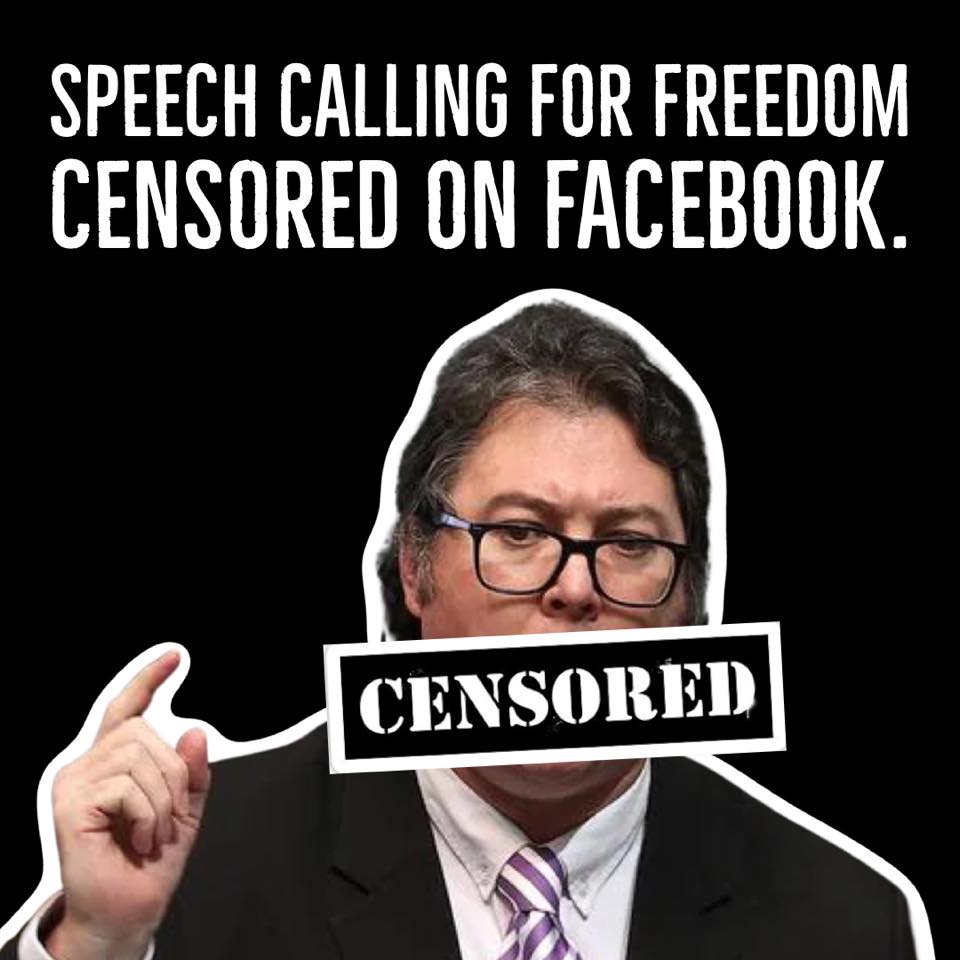 Facebook has removed the video of my parliamentary speech delivered today which called for freedom to be restored in this country.
Despite MANY studies I can cite to the contrary, Facebook has claimed commentary in that speech about masks is "harmful health misinformation".
.