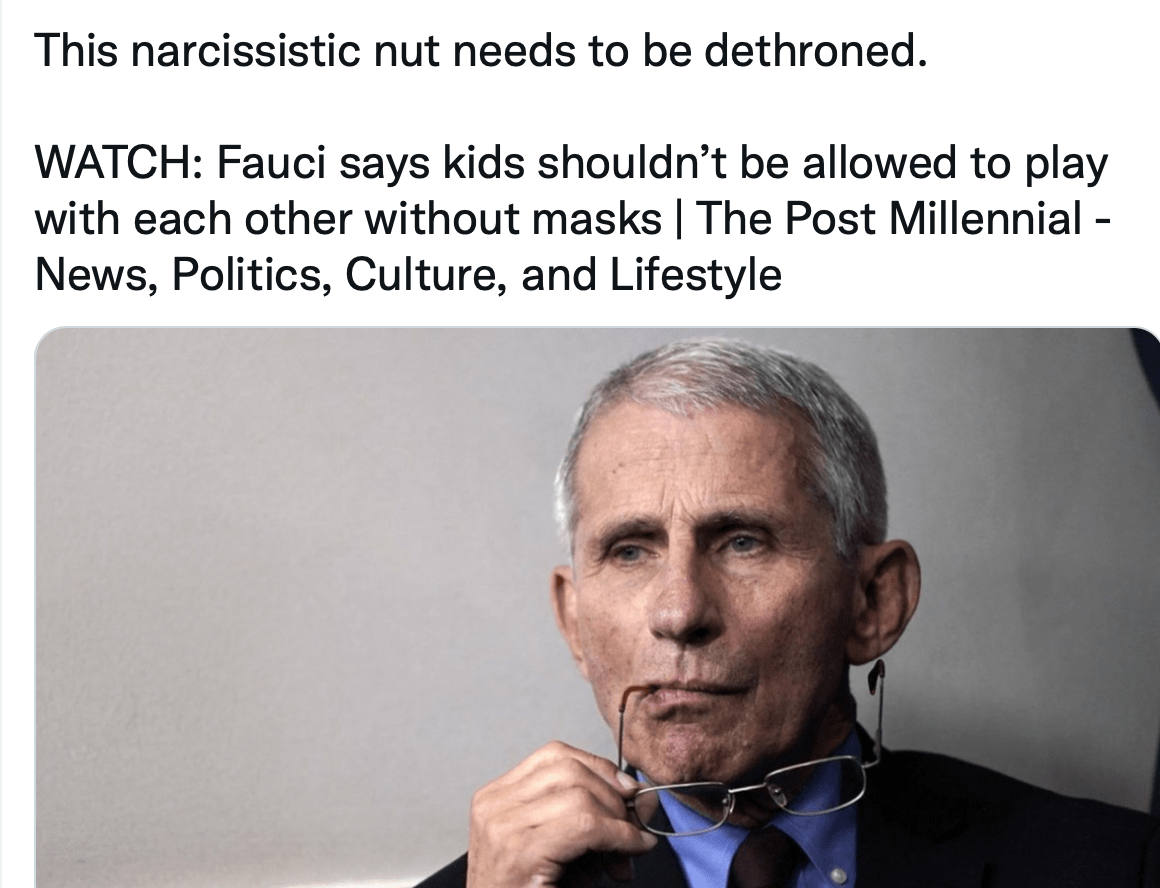 Fauci was on CBS live when he was asked about children playing together in groups, and responded, "When the children go out into the community, you want them to continue to wear masks when they're interacting with groups or multiple households."
Fraudci is a certifiable lunatic. But so are Bill the Blasio & Andrew Cuomo who are telling doctors what drugs they must take:
Tucker has questions….

Tucker Carlson
"As of today more than 75% of New York's 450,000 Hospital workers as well as 74% of the Adult Care facilities workers and 67% of the 150,000 Nursing Home workers have NOT taken the €OVID VA€€INE.."

"WHAT?"pic.twitter.com/ZjEo52kQug

— 𝓒𝓸𝓭𝔂 (@buzzman888) August 18, 2021
NYT's Homo Rejoices:
Good for Pope Francis, who calls getting vaxxed "an act of love." His rival, Cardinal Raymond Burke, an anti-vaxxer who calls gay marriage "the work of Satan" is on a ventilator. It's like Dynasty with a bigger budget for hats and jewelry pic.twitter.com/uv6oMQIvRQ

— Paul Rudnick (@PaulRudnickNY) August 18, 2021
"Suck your drink through your face mask"
"The joke's on you"
I am sorry for a bit of indulgence after 17 months of tyranny but I find Daniel Andrews being embarrassed on international TV super liberating 😀 pic.twitter.com/Qn5jqjhWa9

— Monica (@monicabridget21) August 17, 2021
The Australian Genocide is well on the way: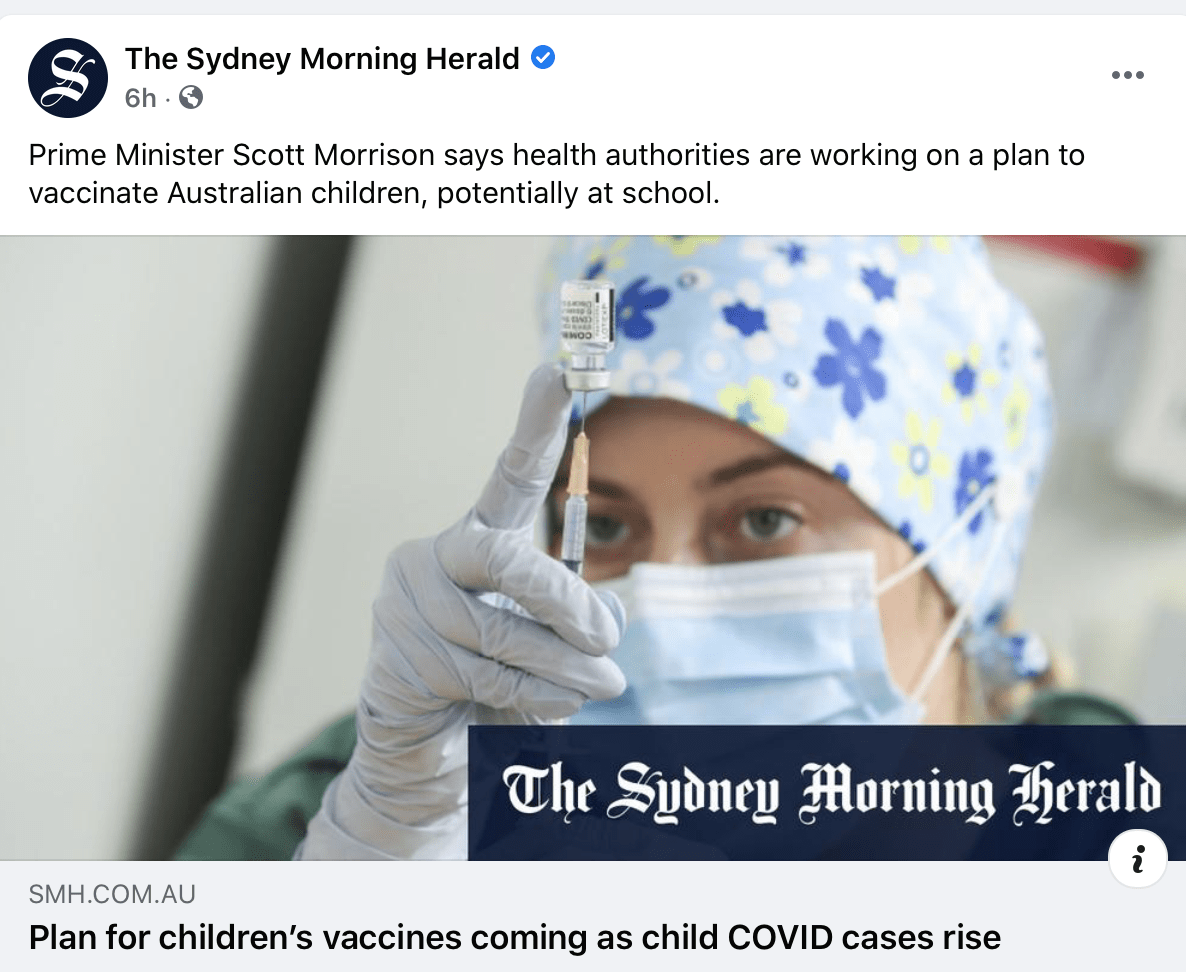 If we don't stop this genocide, what does that make us?