"Hundreds of protesters"  (more likely thousands) have taken to the streets of Melbourne clashing with police over the states sixth lockdown. The protesters rallied in Melbourne's CBD chanting "free Victoria" – calling for the Premier to be sacked.
Does Andrew Bolt support Martial Law in Sydney?
ABC INCITES IMMIGRANTS TO SEE ARMY AS THE ENEMY IN VIRUS BATTLE
Toxic multiculturalists – the Greens, the ABC and Labor – are recklessly inciting immigrant communities to fear and hate the soldiers sent to stop them dying of the virus.
"Immigrant communities" is code for Mohammedans. Why would they adhere to infidel law when they have the sharia already?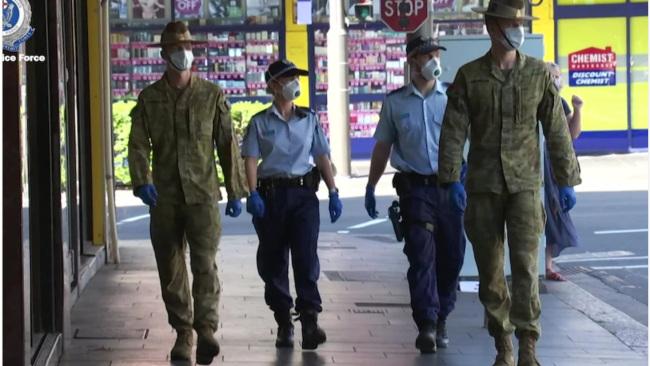 Greens Senator Mehreen Faruqi, like many on the Left, loves blaming "far-right conspiracy theories" for spreading a dangerous "Covid-scepticism". 
But Faruqi, like the ABC and Labor, is now spreading an even more dangerous Left-wing conspiracy theory – that it's "plain bastardry" by a racist government to send soldiers to supposedly pick on immigrants in Sydney's lockdown.
These race-baiters are inflaming paranoia over the NSW Government's decision to ask 300 soldiers to help fight the Sydney outbreak, even though Victoria's woke Labor Government also used soldiers last year – and for much the same reasons.
It, too, saw the virus spreading fastest in suburbs with lots of immigrants, many of whom had poor English, needed to work, and had such strong family networks that some insisted on visiting relatives even during a lockdown.
SOMETHING STINKS: YOUTUBE SUSPENDS SKY NEWS FOR A WEEK
ABC journalists are crowing that the Left-leaning YouTube has suspended Sky News for a week. But something smells about this. The main reason YouTube gave is completely untrue.
YouTube will not let Sky News post my editorial last night, but you can watch it here.
It appears it is back: