Inshallah there will be a new gov. in Afghanistan with the help of almighty Allah!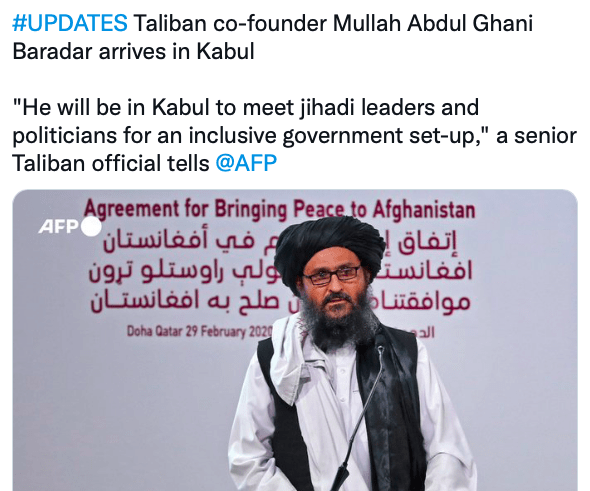 US military helicopters deployed to rescue more than 150 Americans unable to reach Kabul airport.

It was the first report of US forces going beyond the airport to help people seeking evacuation.

🔴 LIVE updates: https://t.co/djJu6SaFmq pic.twitter.com/OuuyyhWeTA

— Al Jazeera English (@AJEnglish) August 21, 2021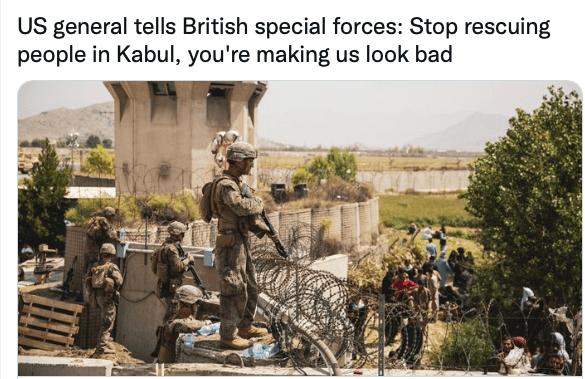 I understand that the commanding general of the 82nd Airborne Division has told the commander of the British special forces at the Kabul airport to cease operations beyond the airport perimeter.
Maj. Gen. Christopher Donahue has told his British Army counterpart, a high-ranking field-grade officer of the British army's 22nd Special Air Service Regiment, that British operations were embarrassing the United States military in the absence of similar U.S. military operations. I understand that the British officer firmly rejected the request.