Police injured in co-ordinated anti-lockdown protests across NSW
NSW Police have arrested 135 people and issued at least 436 fines after dozens of coordinated anti-lockdown protests were held across the state on Tuesday, primarily targeting local council chambers.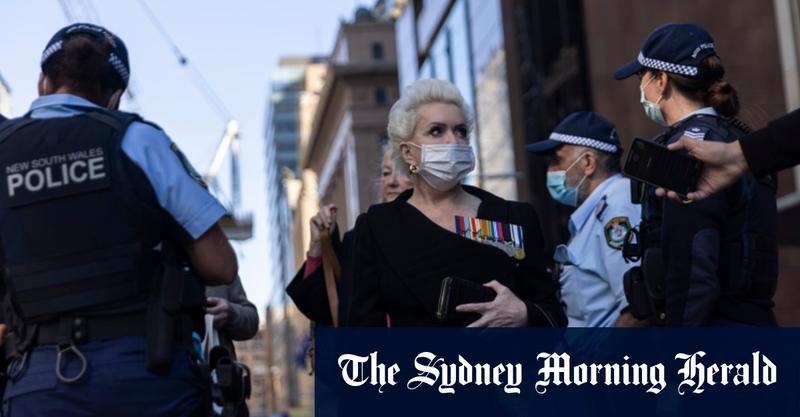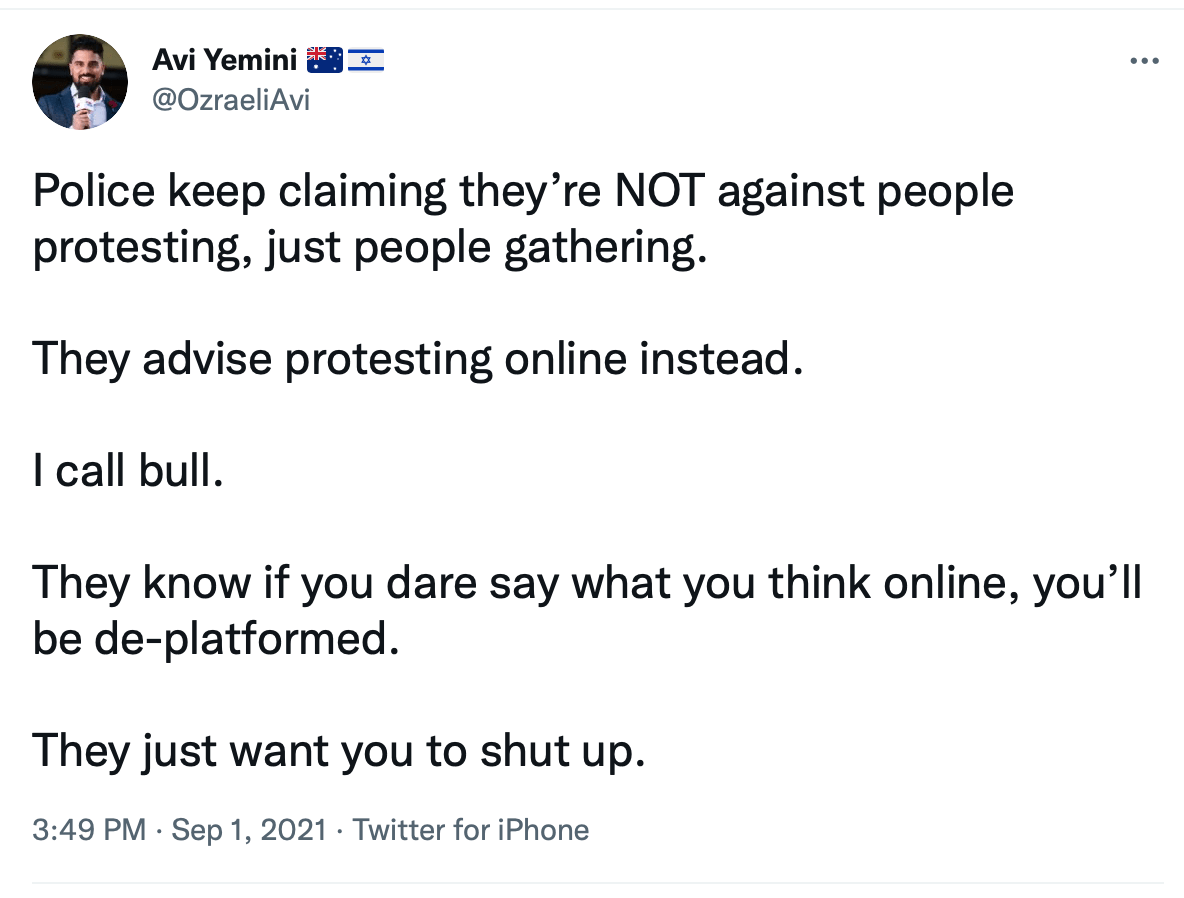 Nine hundred police officers were deployed to disperse crowds gathering at random locations all over NSW.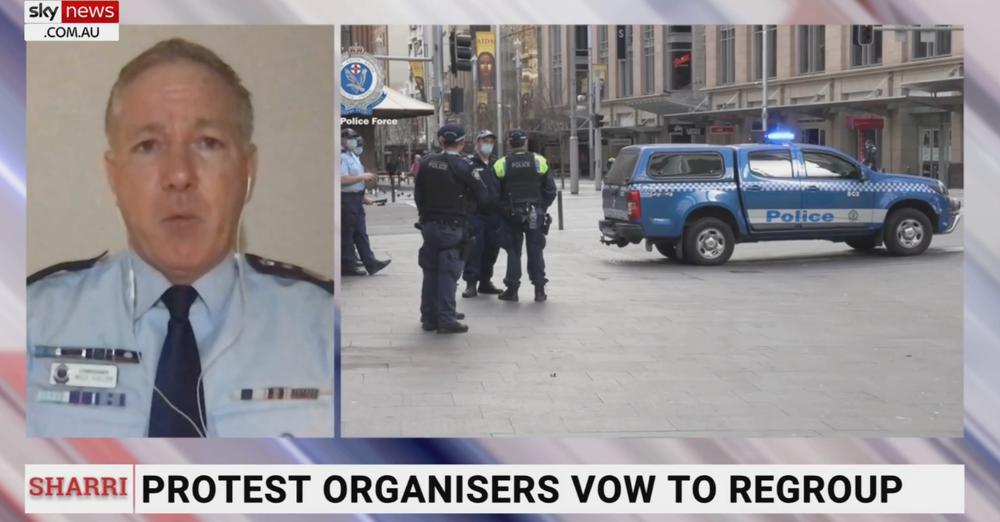 The #IStandWithTruckies blockade was replaced with 69 separate protests across Australia.
#IStandWithTruckies is the great Australian protest that never was.
A small gathering of trucks blocked the M1 South of Brisbane on Monday, but the main event was scheduled to kick-off on Tuesday.
Social Media spent days awash with banners and promotions insisting Tuesday would bring about the real blockade – an event that promised to disrupt essential supply chains and remain in place until Covid health orders were dropped.
Except, it never happened.
Why didn't the protest eventuate? The likely reasons were highlighted previously in interviews conducted with figures from the trucking industry.
Lots more from Rebel News here!
The leader of Reignite Democracy, who was yesterday arrested and later charged with two counts of incitement, and three counts of breaching the Chief Health Officer's directions, remains behind bars after refusing to sign the strict bail conditions.https://t.co/JtErc0apDu

— Avi Yemini 🇦🇺🇮🇱 (@OzraeliAvi) September 1, 2021
Interesting picture gallery here: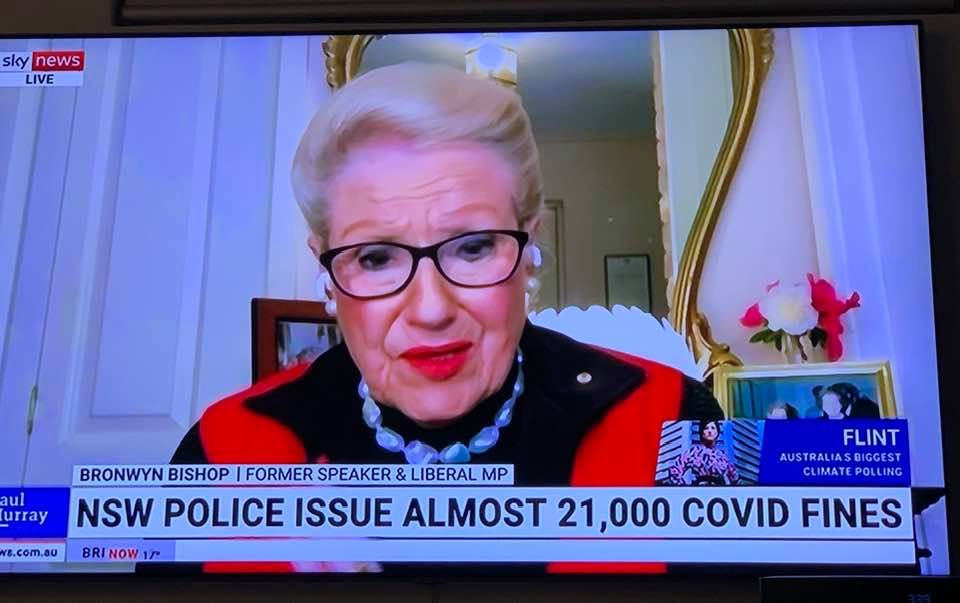 UNDER what Circumstances were All of the 21,000 Fines Issued?
.
The *HEALTH ORDERS* are being Legislated/ UPDATED/ ALTERED by the NSW Government DAILY!.
.
The (overworked) POLICE and the PUBLIC is "EXPECTED" to be Familiar & KNOW the LAW.
.
KNOW the Law, ENFORCE the LAW & COMPLY to the NEW LAW.
Under such CHALLENGING TIMES; is it RIGHT & PROPER for the GENERAL PUBLIC to Be Issued such a Volume of FINES by LAW ENFORCEMENT OFFICERS?;
WHEN:
1. The Very "Health Orders" are not "bulletproof" & confusing;
2. The Police officers themselves; not yet understanding the LATEST (1 day old) LAWS
3. The unaware ORDINARY Public; who are "educated" & made aware of (Hours old) NEW LAWS only by HEARSAY are Expected to COMPLY with LAWS; which "Mr AVERAGE" can not Possibly KNOW & UNDERSTAND
It seems to me that the "GOALPOST Are Being Moved" After the GAME has Started. The changing LAW is CAUSING people to BECOME CRIMINALS unwittingly.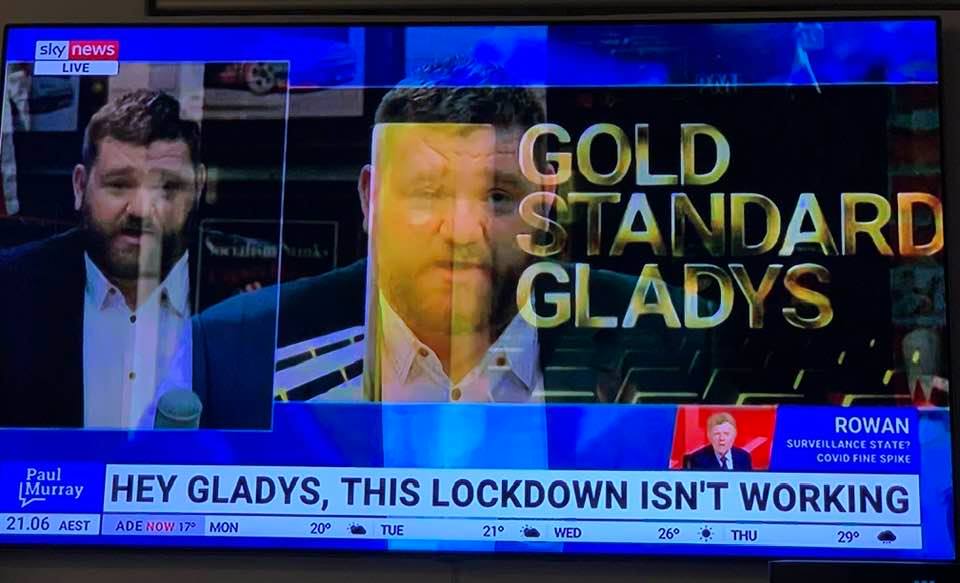 "Hey Gladys, this LOCKDOWN ISN'T WORKING"
.
"….ZERO COVID PURSUIT IS DESTROYING [NOT just the ECONOMY, but also] OUR KIDS"
These are no longer just my words…..
This is what the POPULAR MEDIA & the EXPERTS are saying
.
It is not just Gladys Berejiklian, who needs to see this.
.
EVERY SINGLE STATE PREMIER, who smugly sits with closed borders and with zero increase in deaths or very few cases needs to see this, from QLD, VIC, SA, WA, TAS, NT and ACT is equally responsible for this happening to our fellow Australians.
.
And our Prime Minister is not off the hook either.
(But I don't think Albo would have done better. Smaller parties maybe.)
And also our supreme health officers who want to force us with only one ultimatum (where long term risks like cancer and infertility have not been determined yet) of avoiding the hospitals from overfilling, and seemingly disregarding other forms of early treatment to keep people out of needing hospitals.
.
(Question: Are the PROVISIONAL vaccines ALLOWED for widespread use if there are already effective therapies available for use?)
.
PLEASE GET WELL-TRIED EARLY TREATMENTS INTO USE IN AUSTRALIA ALSO.
And USE restrictions wisely – NO MORE LOCKDOWNS.
.
NO MORE POLICE OR ARMY ENFORCEMENT OF EXTREME RESTRICTIONS … the costs are not worth it.