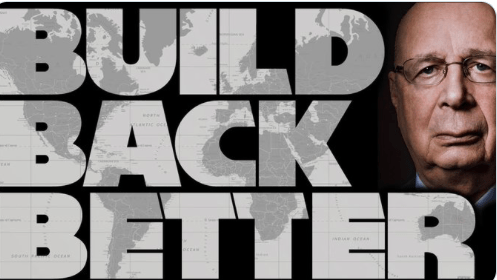 Peloshi spills the beans:
the "build back better" agenda is an Obama turd:
NEW – Pelosi: "Keep government open… to address the full #Obama agenda of building back better."pic.twitter.com/uU0LvIw11y

— Disclose.tv (@disclosetv) September 28, 2021
Here comes all the globalist marionettes regurgitating their masters vomit:
I love to say "Building Back Better" 🤡🤡🤡 pic.twitter.com/hCOk47V39G

— Michaela ⭐️ (@ihealthcoach_hh) September 28, 2021
"Build Back Better Blah Blah Blah." pic.twitter.com/Hlzp3WHDTn

— 🧢מאק (@beingrealmac) September 28, 2021
Everything woke turns to shit…RESIGN!!! pic.twitter.com/RaTBNyMuzA

— 🖤⚔️Destiny⚔️🖤 (@RN_Destiny) September 29, 2021
Your daily reminder:
Vaccinated does not mean virus-free. And unvaccinated does not mean sick with covid.
According to new stats from Public Health Wales:
-99% of people who tested positive for Covid in the past week were under 60 years old
-63% were vaccinated
-87% of COVID hospitalizations were vaccinated.
Interesting numbers.