Andrew Bolt described Greta as "freakishly influential", "deeply disturbed", & a "strange girl".
"I have never seen a girl so young, with so many mental disorders, treated by so many adults as a guru," Bolt wrote.
Warmists around the world are totally befuddled with her.
Is this kid possessed? pic.twitter.com/vDaTc17RYD

— Art TakingBack 🇺🇸 (@ArtValley818_) September 28, 2021
Here's The List Of 317 Wind Energy Rejections The Sierra Club Doesn't Want You To See
We are told nothing about the damage wind farms cause and the abandoned projects no one is allowed near them and can't ask questions.
(Forbes)
.
A few weeks ago, I ran into a prominent employee of the Sierra Club who declared something to the effect of "we have to quit using coal, oil, and natural gas." That, of course, is the official dogma of America's "largest and most influential grassroots environmental organization." The group says it is "committed to eliminating the use of fossil fuels, including coal, natural gas, and oil, as soon as possible. We must replace all fossil fuels with clean renewable energy, efficiency, and conservation."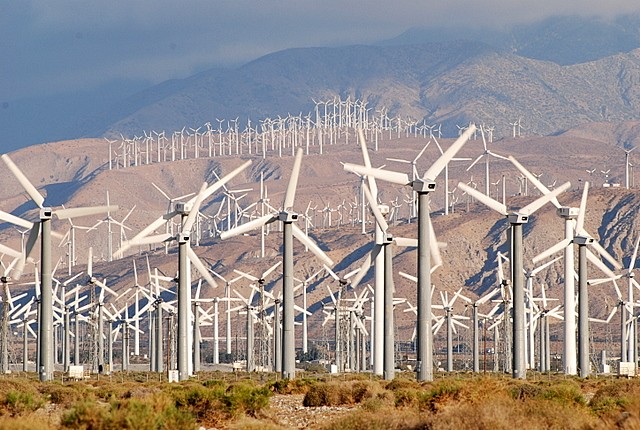 This same Sierra Clubber also expressed dismay about the difficulty of siting big renewable-energy projects and how they are being hindered by "NIMBYism." Upon hearing this, I quickly interjected that I loathe that term, which, of course, is short for "not in my backyard." I explained that everyone, everywhere, cares about what happens in their neighborhood, even out there in "flyover country" – that is, the places that are far away from the comfy confines of places like San Francisco, Princeton, Stanford, and other locales where fantasies about an all-renewable economy seem to proliferate.
.
I went on to introduce myself and explained that I have been tracking the issue of land use and renewables for many years. I explained that rural residents are objecting to wind projects because they don't want to see the red-blinking lights atop those 50- or 60-story-high wind turbines, all night, every night, for the rest of their lives. They are also concerned — and rightly so — about the deleterious health effects of noise from the turbines, sleep disturbance, and potential decrease in their property values. I followed up by emailing this person — at their Sierra Club email address — a link to my April report for the Center of the American Experiment, "Not In Our Backyard," which documents the widespread opposition to Big Wind and Big Solar in rural America. I included a link to the Renewable Energy Rejection Database. That database, which I have been maintaining myself, now lists 317 local communities or government entities from Maine to Hawaii, that have rejected or restricted wind projects in the US since 2015.
.
I didn't get a reply. So I resent the email. Again, no reply.
.
The Sierra Clubber's silence speaks volumes. The San Francisco-based group doesn't want you to know about the surging opposition to Big Wind — or the growing hostility to Big Solar — in places like Iowa, Virginia, Nevada, Montana, Pennsylvania, and elsewhere. Why not? Because those myriad rejections and restrictions are proof that land-use conflicts are the binding constraint on the expansion of renewable energy development in the U.S.
.
The Sierra Club is so eager to downplay the land-use issue that last week, it published an article in its flagship magazine, Sierra, with the headline "The NIMBY Threat to Renewable Energy." The article focuses on Vermont, where Big Wind has been getting a hostile reception for years. In fact, last year, the state's only pending wind project, which had just one wind turbine, was withdrawn after facing fierce opposition. The article doesn't provide much historical context on Vermont. It ignores the 2015 vote in the town of Irasburg, where locals rejected, by a tally of 274-9, a proposed five-megawatt wind project that was to be built near their town. That same year, as I reported in the Wall Street Journal in an article published in 2016, residents in the town of Swanton rejected a seven-turbine wind project proposed to be built atop nearby Rocky Ridge. The tally: 731 votes against, 160 in favor.
.
MORE FOR YOU
.
Revisiting The Blame For High Gas Prices
.
Liberty CEO Chris Wright Is Happy To Talk About ESG And Electric Fracking
As LNG Resources Stall, Prices Are Set To Rise Until 2025
.
None of that was in the Sierra article. Instead, the nut of the article said that while "some opposition to renewable energy projects is based on legitimate concerns…you can't underestimate the power of people not wanting to look at something and having the means to make the problem go away." Yes, that pesky problem of people not wanting to look at giant industrial energy facilities in their neighborhoods. How dare them.
FORBES.COM