Vetted Images – Blood Before and After the mRNA COVID "Vaccine" Shot
Watch on Bitchute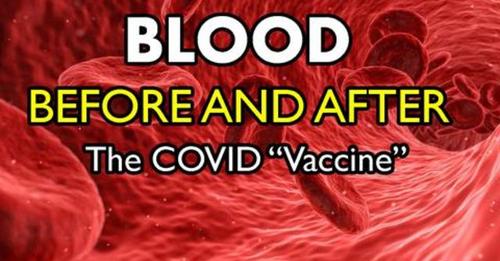 This video shows images of people's blood before and after they received the COVID mRNA "Vaccine" shot. These are 100% vetted and authentic.
That bloody vax killed more people than all other vaxx in the last 20 years:
At last, some politicians are showing the spine to speak what they know is truth in public forums and to an audience that is hostile to those truths.
Please read the details at RAIR Foundation.com
Melbourne police brutality is out of control:
This is not about the virus. It's about power and control.
Listen as this witch moves the goal posts to 93% of the population:
This weird thing is moving the goalposts all the time. Now she claims outdoor activities are contagious, or something….
NSW Chief Health Officer Dr Kerry Chant has defended the government's roadmap over its plan to reopen indoor swimming pool facilities the same time as brothels and nightclubs. "There are settings like indoor pools and the behaviours and things that happen in indoor pools are very different," Dr Chant said at Wednesday's media conference. "If you have a group of 12 to 15-year-olds that are swimming in a lap swimming in an indoor pool and they are fully vaccinated then that's a very low risk situation. "If you have a situation where you've got lots of young children in an indoor setting sharing change rooms in that setting, close contact – that's a risky setting because children are not vaccinated under 12 years of age. "What we are trying to do is keep as many unvaccinated people out of indoor settings and so the reason that children are permitted to go in and sit with their parents is that the parents will be vaccinated and the children will be there so again – there's less likelihood of the child amplifying the infection to the adults. "The other context is that … the proportion of the children or the proportion of people if we limit it to 20 means that there is only, at any one time, going to be a small proportion of unvaccinated people in indoor environments. "That is why we have removed those for outdoor environments – what we are trying to do is a very cautionary opening and trying to remove the opportunity for unvaccinated people to be in higher risk settings which is indoors. This is not perfect."