COVID Vaccine Deaths And Injuries Are Secretly Buried
Reports of deaths and serious injuries from the COVID-19 jabs have been mounting with breakneck rapidity. Those who look at the numbers and have some awareness of historical vaccine injury rates agree we've never seen anything like it, anywhere in the world. While data can be hard to come by for some countries, the ones we can check reveal deeply troubling patterns.
The reported rate of death from COVID-19 shots now exceeds the reported death rate of more than 70 vaccines combined over the past 30 years, and it's about 500 times deadlier than the seasonal flu vaccine,7 which historically has been the most hazardous.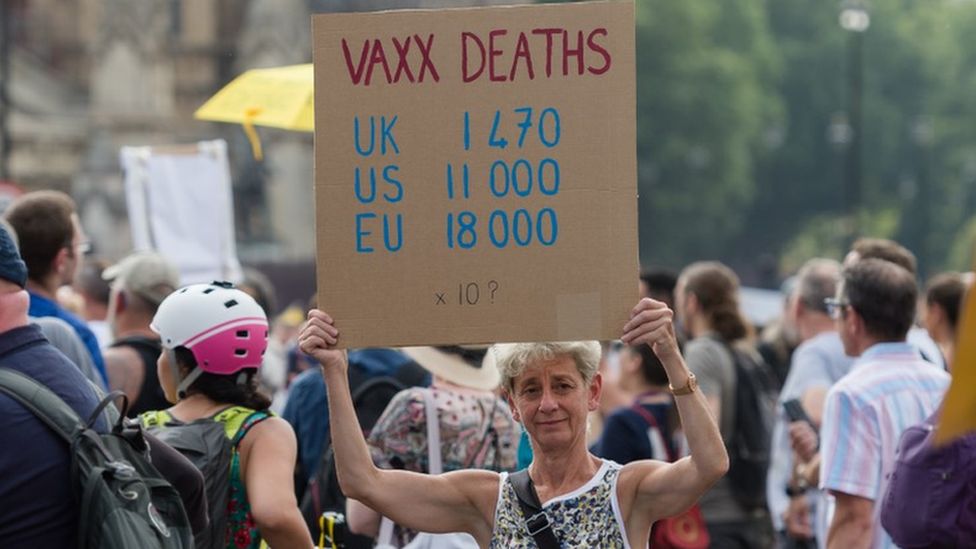 Niece of Bee Gees singer Barry Gibb is found dead of a suspected heart attack days after receiving her second Pfizer vaccine
The Telegraph: Teens are at higher risk from the Vaxx than from Covid
💉Teenage boys are six times more likely to suffer from heart problems from the vaccine than be hospitalised from Covid-19, a major study has found https://t.co/vFEiNfsiNb

— The Telegraph (@Telegraph) September 9, 2021
Acceptable Losses?

Collateral damage?

Dr Kerry Chant Admits man died after taking jab but don't worry it's safe to still take it.
To those next on the list.. we must reach over 80 per cent.. the dead ones don't count.. pic.twitter.com/3x9bj6dLrO

— profitsbeard – lets smash some Karl Marx statues! (@profitsbeard) August 2, 2021
First, Hazzard came out and said "NEW WORLD ORDER".
Now this Witch said it.
She and all her cohorts are pushing a Globalist agenda and not for our safety.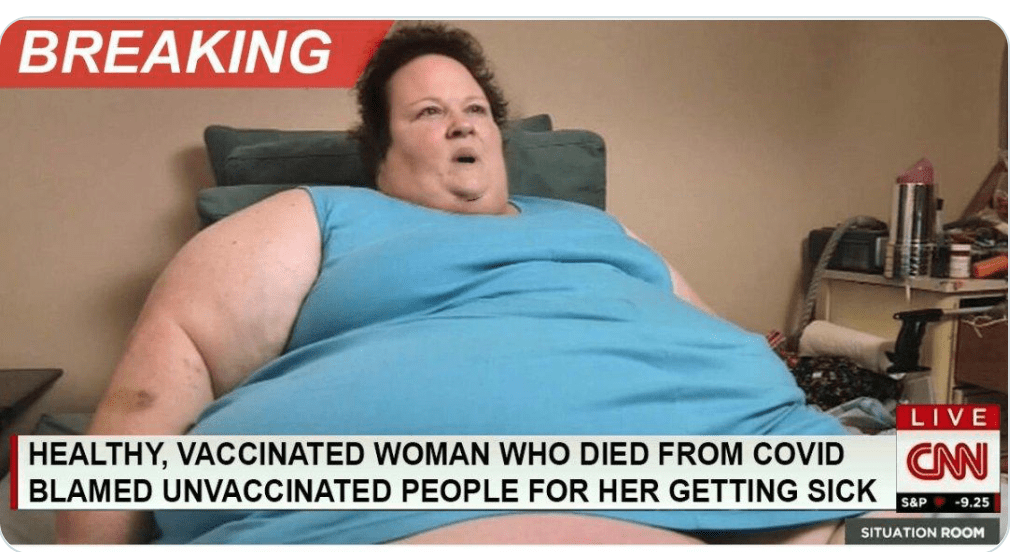 So we finally have an official announcement about arrival of a "New World Order"

Where unelected health bureaucrats take control & decide where you can eat, when you can get a haircut & even how much beer you can drink

Time to restore DEMOCRACY#VoteOUTGladys#VoteOUTLibs https://t.co/po4WU1cEBH

— Craig Kelly MP (@CraigKellyMP) September 10, 2021
CNN is a menace:
NEW – CNN health pundit claims travel within the U.S. is a "privilege" and not a constitutional right, calls for restriction of movement of unvaccinated citizens. pic.twitter.com/PaI8ApIRK2

— Disclose.tv (@disclosetv) September 10, 2021
"All 9 million federal employees should consult with their doctor and make a personal, informed decision about taking the vaccine," wrote Rep. Lauren Boebert, R-Colo. "Instead, Sleepy Joe says take it or else… You don't lead by coercion. Biden has failed as a leader in every way."
All 9 million federal employees should consult with their doctor and make a personal, informed decision about taking the vaccine.

Instead, Sleepy Joe says take it or else…

You don't lead by coercion. Biden has failed as a leader in every way. https://t.co/DzeNDotZ5T

— Rep. Lauren Boebert (@RepBoebert) September 9, 2021