Paris: France wants to be a leader in green hydrogen by 2030 and build new, smaller nuclear reactors as part of a €30 billion ($47 billion) investment plan aimed at fostering industrial champions and innovation, President Emmanuel Macron said on Tuesday.
Remember this the next time you hear an Islamic spokesman dismiss the violent passages in the Qur'an by saying they apply only to the time of Muhammad. "[Video] 'Cut off their heads as in the time of the prophet': Marine Le Pen and Eric Zemmour threatened with beheading on the Internet,"
ToyBoy Macron "decries" all kinds of things, but never the decline of France into a third world shithole country.
French president denounces the 'unforgivable crime' committed against protesting Algerians by French police in 1961.
France: Muslims Arrested for 'Provocation' Street Prayers on September 11th
It's a form of jihad.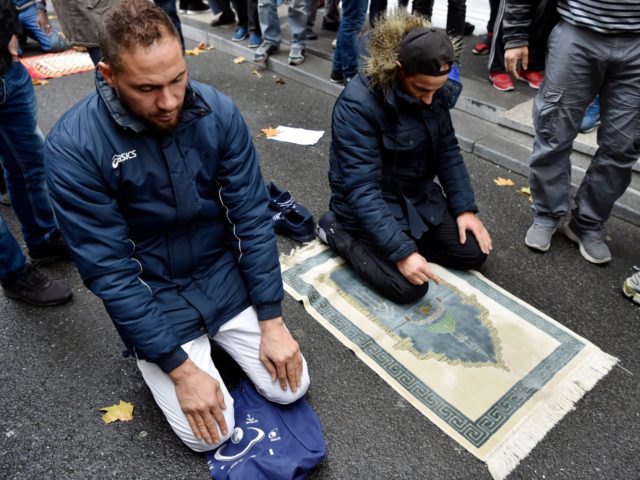 Police arrested three Muslim men who engaged in a street prayer on September 11th using a loud sound system to broadcast the prayer.
The three men had gathered on Saturday between 7 am and 7:30 am on the rue du Maréchal de Lattre de Tassigny in Challans, western France, and began the Muslim prayer, broadcasting it over a powerful sound system they had brought with them.
VIDEOS: 120,000 Take to The Streets of France Against Vaccine Passports for Ninth Straight Week https://t.co/V9d1jaARmy

— Breitbart London (@BreitbartLondon) September 12, 2021