The zero emission agenda will eventually collapse because the non-OECD world will not accept it. In the meantime, if Scott Morrison goes to Glasgow and signs up, great economic harm will follow.
As an Australian taxpayer, Prime Minister, please do not waste our taxpayer funds by going to Glasgow's COP gabfest. Stay here, focus on getting the eight imposters off the bridge. Then surround yourself with people in the real world, not the sycophants of Maurice Strong 
Dance, Greta, dance!
What the hell is this pic.twitter.com/Y8qc4yC2J8

— Ian Miles Cheong @ stillgray.substack.com (@stillgray) October 17, 2021
The left-wing phrase "Build Back Better" means anything to do with climate change funding, says Sky News host Rowan Dean.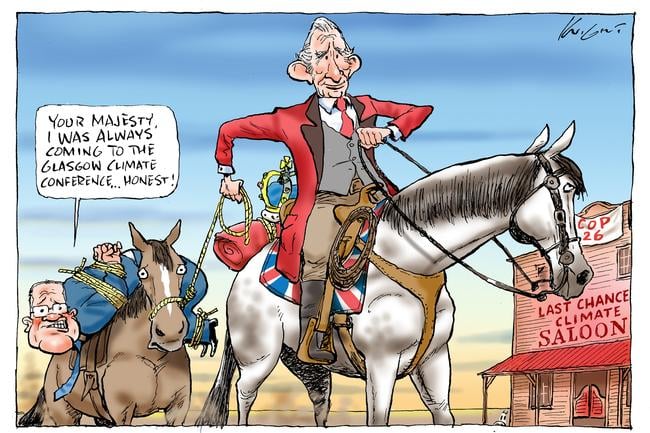 Spiked Online Editor Brendan O'Neill says UK Prime Minister Boris Johnson is "losing the plot" with his "Build Back Better Biden-influenced…
PM Scott Morrison has the opportunity to "do something really heroic" and "totally reject" net zero by 2050, according to author Alex Epstein….
Building Back Better actually means Death to America. pic.twitter.com/XZbiYmpUHn

— EPSTEIN's SHEET 🧻 (@johnpecco1) October 16, 2021
Rowan Dean's rant starts in the middle. Do listen, he's right on the money!