Taiwan: more people died from the vaccine than from Covid.
we haven't seen nothin yet…#VaccineSideEffects

pic.twitter.com/o1Y5sBRxhN

— 🚫💉 Bella Lou 💉🚫 (@Lenabellalou) October 15, 2021
How many Police Officers does it take to talk to a person sitting under a tree ?

What an absolute JOKE !!

What an absolute WASTE of Police resources !!

This is the face of Dan's Police State

DISGUSTING

More reasons for #DanNext

Thanks @therealrukshan pic.twitter.com/pqFqUNfI7J

— Craig Kelly MP (@CraigKellyMP) October 16, 2021
People need to understand that both of these women have a vested interest in keeping the fear alive.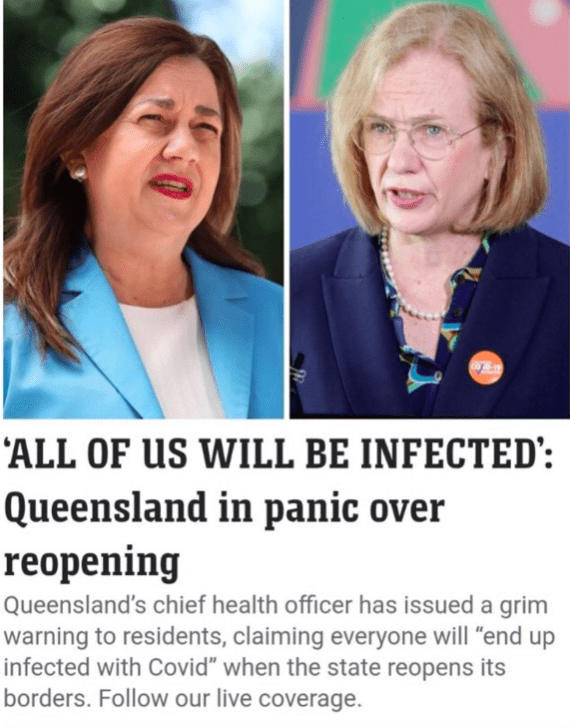 Fauci says we have to give up our individual rights of making our own decisions for the greater good of society…

He just described communism… pic.twitter.com/izQXTmWq2e

— Deplorable Pet Lover redux (@petluver4Trump) October 15, 2021