The virus gives us a 99.9% chance of survival.
I can live with that.  
Mandatory vaccines are tyranny and if you support this, you are a tyrant.
.@WHO has deployed a rapid response team to South Sudan following the deaths of almost 100 people to an unidentified disease. #7NEWS https://t.co/jFvWKlDqio

— 7NEWS Australia (@7NewsAustralia) December 15, 2021
Our enemies are many. And they are everywhere.

Who do you believe? Your good sense or this lying putz?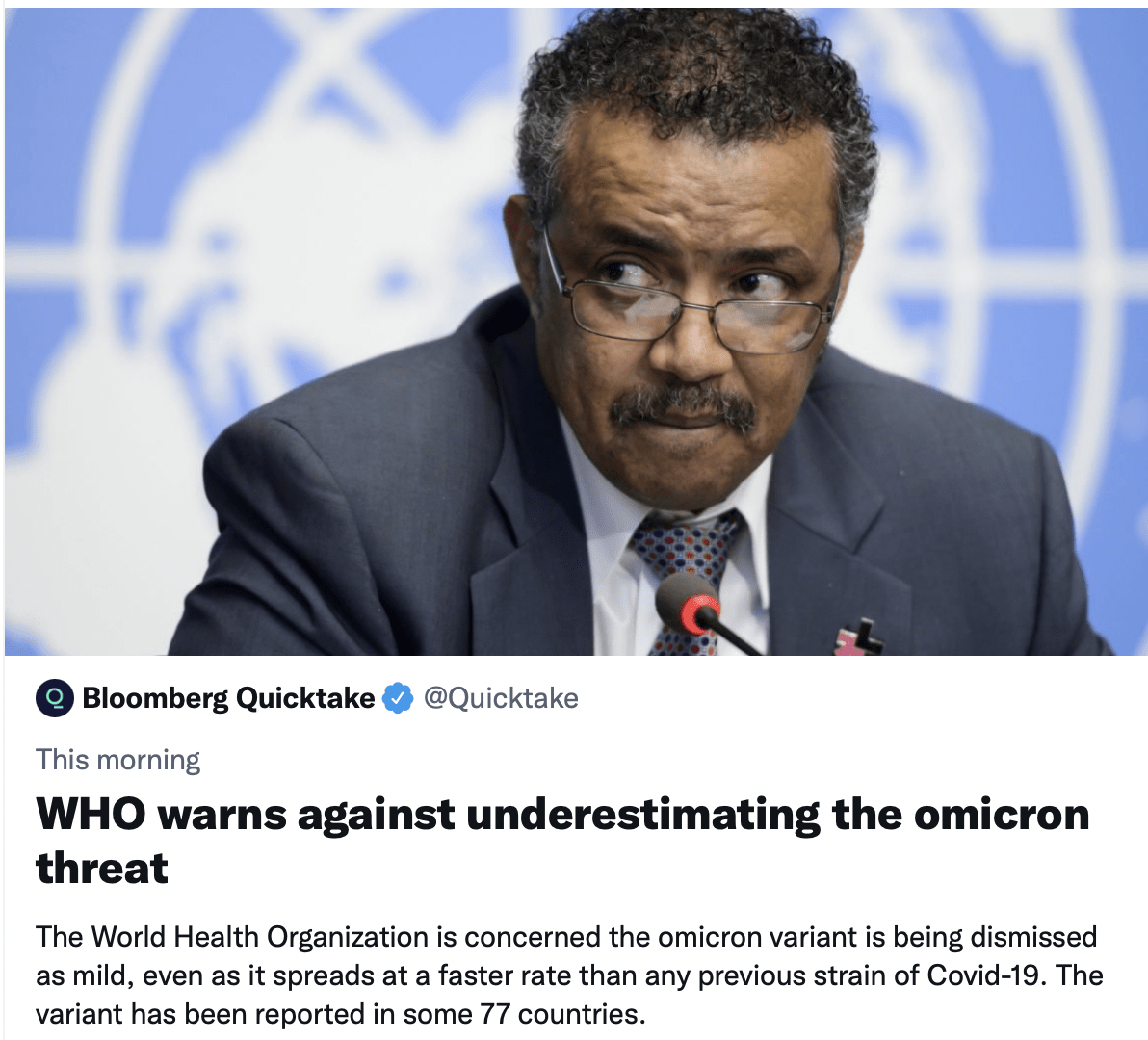 Omicron is spreading at a rate we have not seen with any previous variant. I need to be very clear: vaccines alone will not get any country out of this crisis.
It's not vaccines instead of masks, distancing, ventilation or hand hygiene.
Do it all. Do it consistently. Do it well. pic.twitter.com/YAVfJXsviQ

— Tedros Adhanom Ghebreyesus (@DrTedros) December 14, 2021
The vaccines don't work. We need to talk about that.
Demonstration in Buenos-Aires in Argentina against the vaccine passports, which will become effective on December 21pic.twitter.com/FoyUpD66lW

— Election Wizard (@ElectionWiz) December 13, 2021
They are out to eliminate us:
Keep this – never forget – these people are evil. pic.twitter.com/n0dV7rssyw

— ATX Patriot (@ATX_PATRIOT) December 7, 2021