Why, das Merkel protege Ursula von der Leyen of course!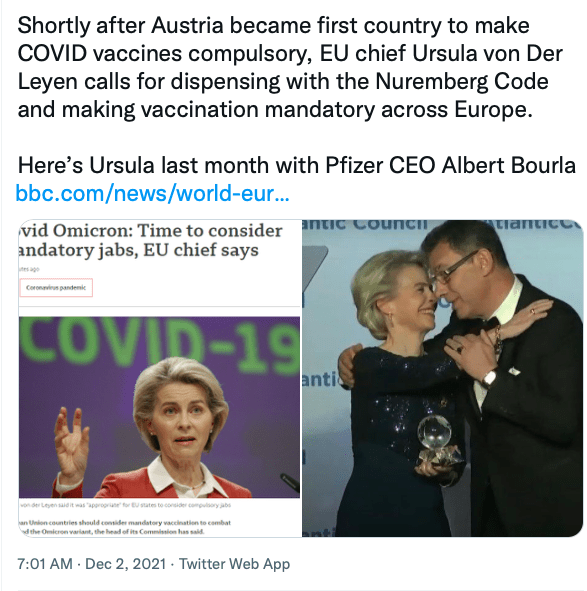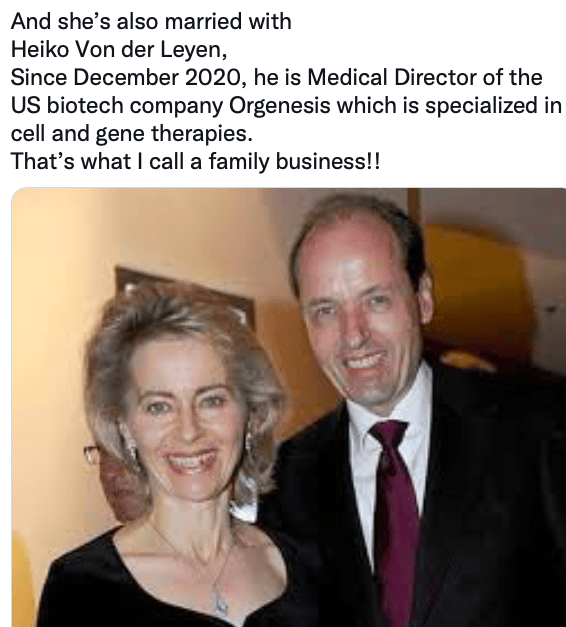 Germany has 48 confirmed vax deaths. That means people who died directly after having that so-called vaccine injected. Confirmed by a lab analysis, a biopsy,   Of course there are far more cases where no biopsy was done.     
European Commission sets Europeans up to be overall crushed using the new scariant, XiOmicron, and create the narrative that will lead to forced injection with mRNA gene therapy.
On The Heels of Austria and Germany Locking Down The Unvaccinated, EU Leader Calls For Throwing Out Nuremberg Code In Favor of Forced Vaccinating All Dissenters
Ursula von der Leyen discusses potential for EU-wide mandatory Covid vaccination
Katie Hopkins; Germany segregates the 'unclean'.
Why on earth would the World Bank & Pfizer need a liability shield for something that is "safe and effective"?
this speaks volumes. https://t.co/4mukZJEfOP

— Robert W Malone, MD (@RWMaloneMD) December 3, 2021
BREAKING: The WHO has reported that not one person has died from the Omicron COVID variant even though it has been detected in 38 countries.
An Adelaide Crows player has developed pericarditis from his first Pfizer jab & ordered not to exercise for three months. https://t.co/jM9iJ4FWDr

— Virginia Nicholls (@Virg21Nicholls) December 3, 2021
Who actually knew what Pericarditis or Myocarditis was before 2021? I sure as heck didn't…