Never thought I would agree with Joe Hildebrand, but when he's right why argue?
The only way Aussies will grow a set is if they stop listening to MSM.
Tune out everyone. The media is NOT your friend.

Joe Hildebrand: Australia's panicked reaction to case numbers exposes an inconvenient truth https://t.co/11BgGmioBl via @newscomauHQ

— Jen 🌸 (@demongrrl51) December 18, 2021
If you're asymptomatic and test positive for COVID, there's a 97% chance it's a false positive. – Dr. Peter McCullough
A protest without violence will not get results: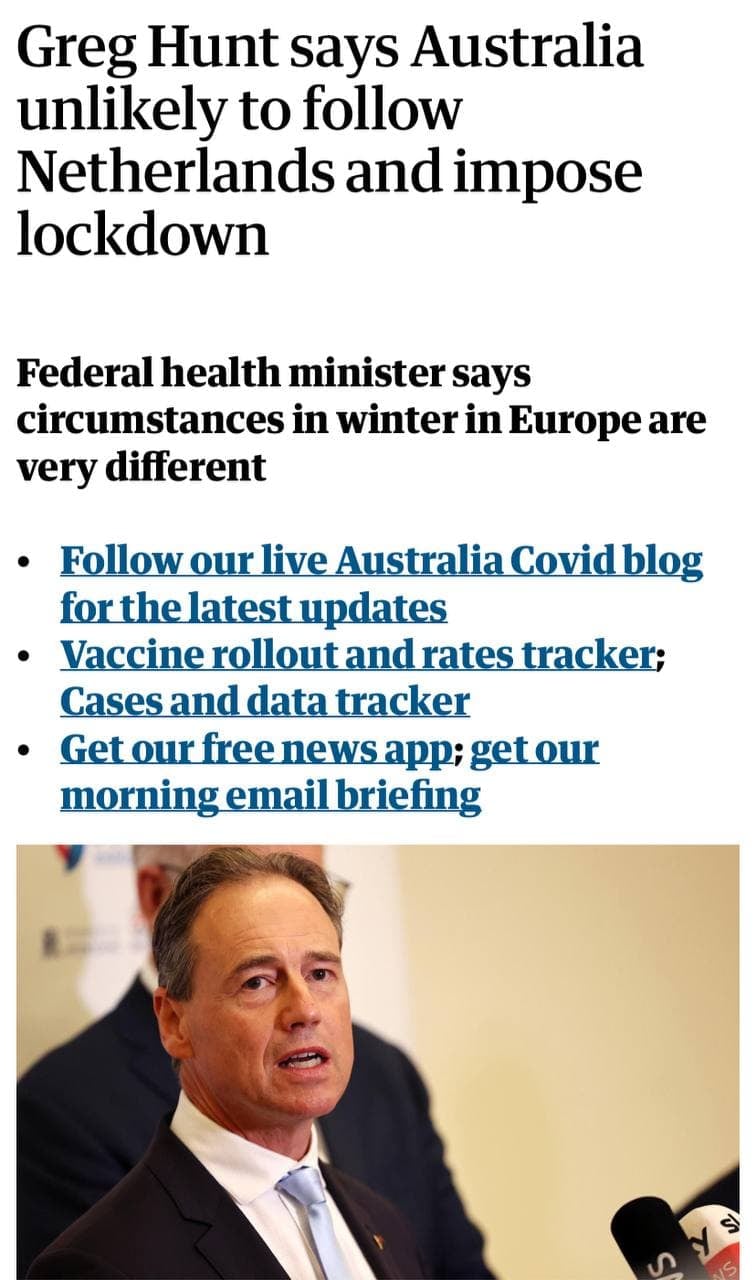 Greg Hunt is a Klaus Schwab lackey. He sold out to the Great Reset.