A few pic's & vid's from the Cairns demo today.
It was amazing.
Again, so many people from all walks of life came out in the blistering heat to stand up for their rights and to defy a tyrannical government.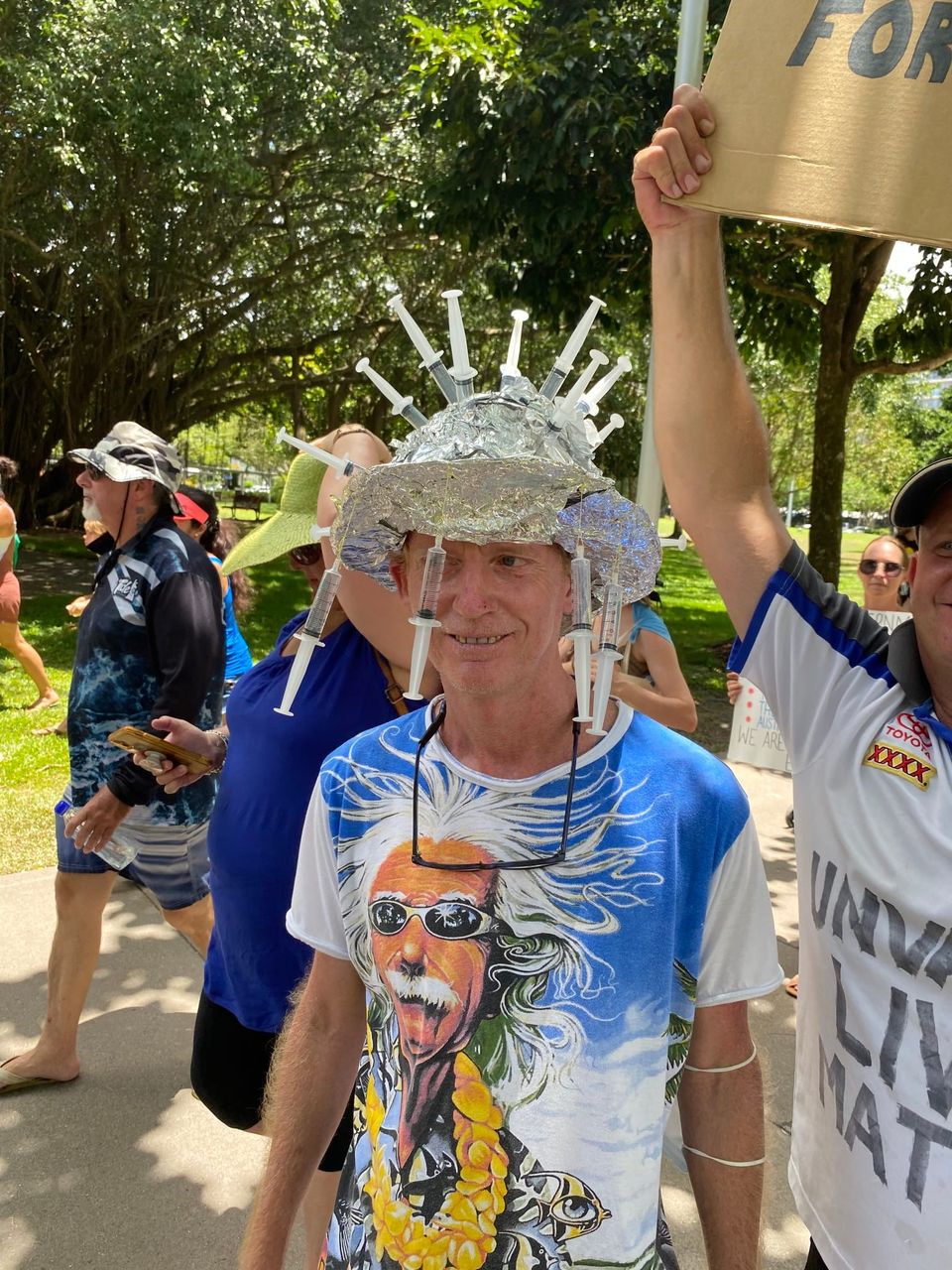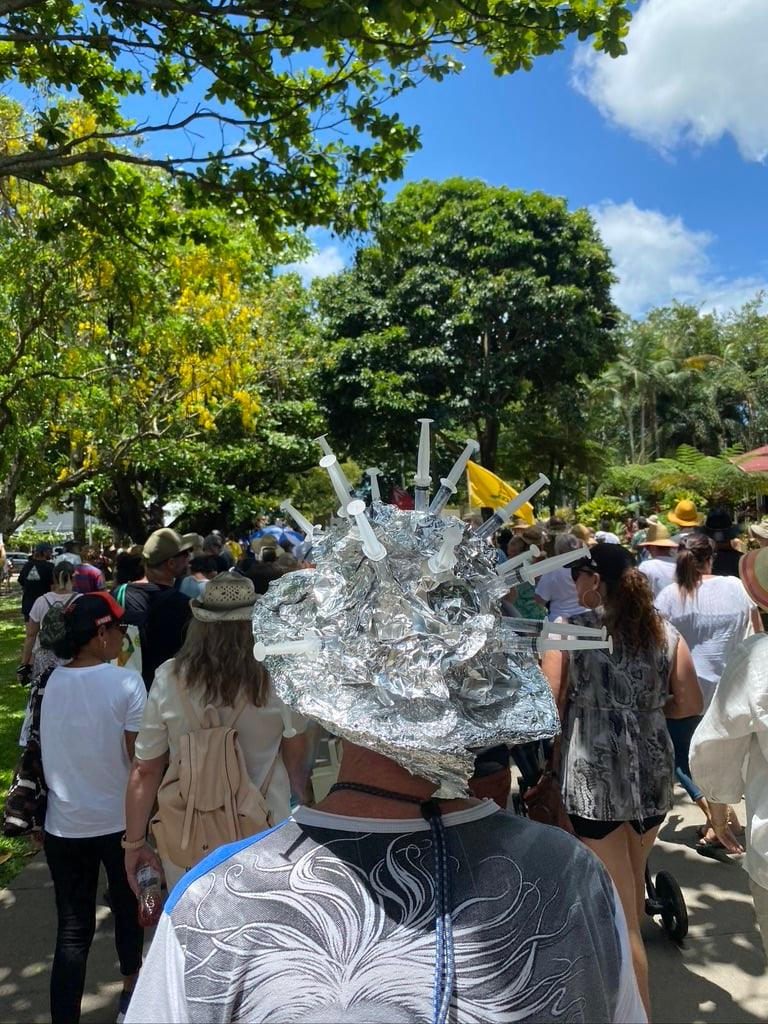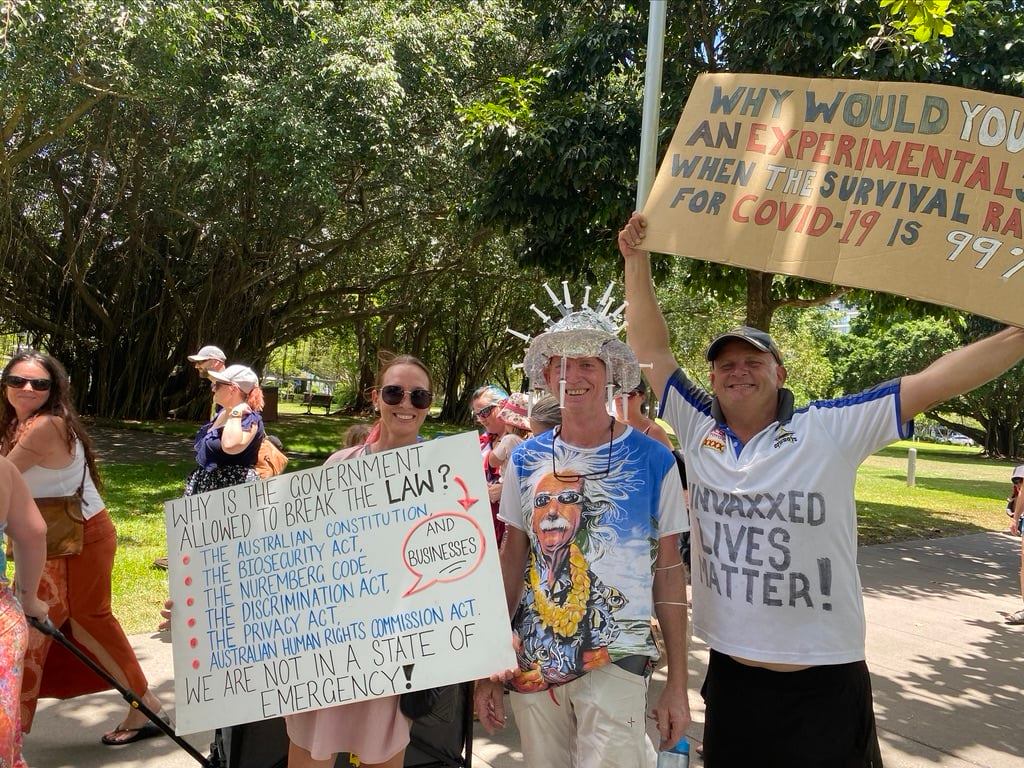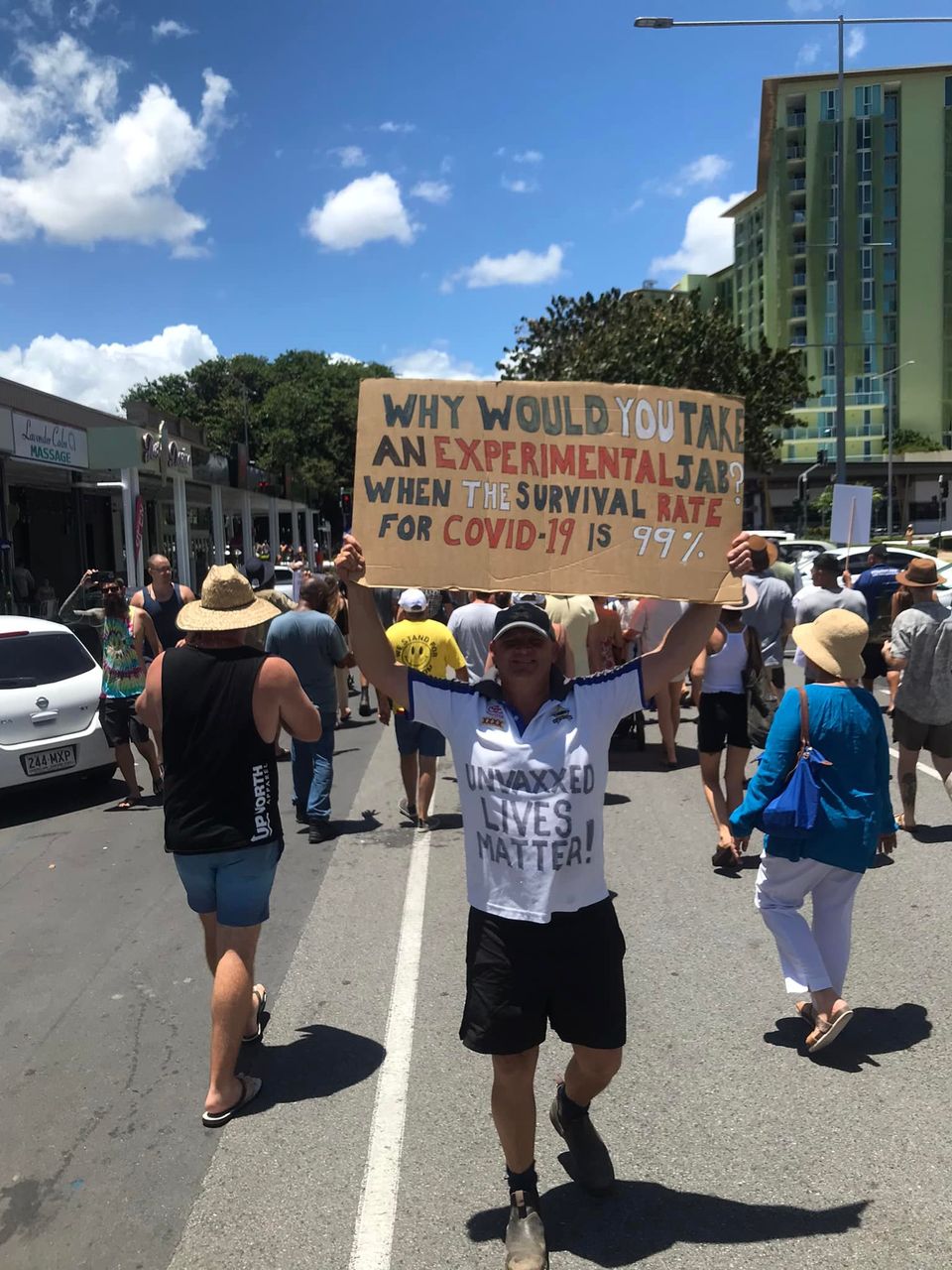 The pro-vaccine counterprotest was dwarfed by the larger anti-vax gathering, with police keeping the two groups apart.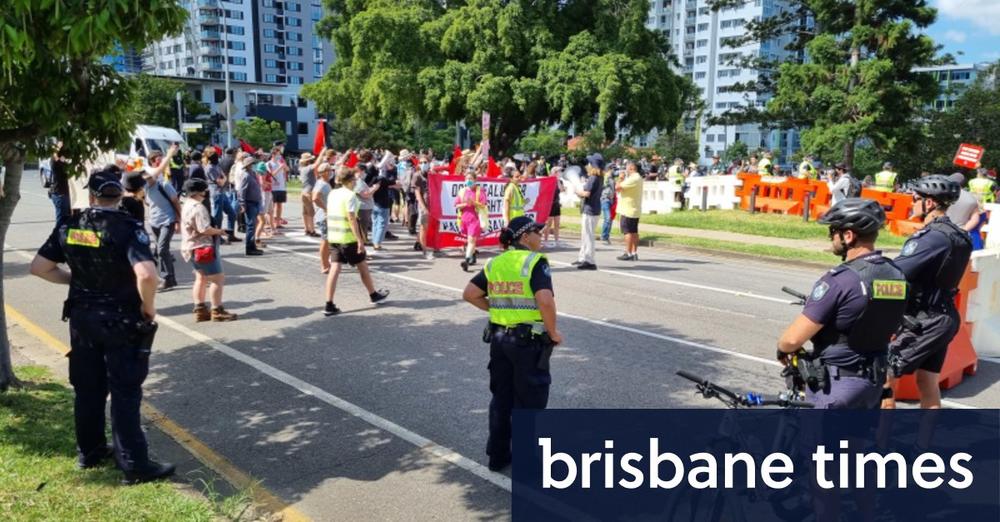 A small pro-vaccination rally marched in the face of a large anti-vax gathering in Brisbane's Musgrave Park on Saturday.
Several thousand people, estimated at up to 10,000, attended the gathering, which was billed by organising group The People's Revolution as a community festival.