Twitter boots Dr Malone for disinformation about mRNA vaccines. (Which he invented.)
Twitter has permanently banned Georgia Republican Marjorie Taylor Greene's account "for repeated violations of our COVID-19 misinformation policy."
Twitter permanently suspended a sitting US President. They've now permanently suspended a sitting member of the US Congress.
Joe Rogan questions big tech for censoring "one of the most qualified people in the world to talk about vaccines"Dr. Robert Malone.

Dr. Robert Malone responds to big tech censoring him. pic.twitter.com/uJiny7449r

— Mythinformed MKE (@MythinformedMKE) December 31, 2021
Omicron hysteria is the last gasp of the straw-clutching COVIDmaniacs.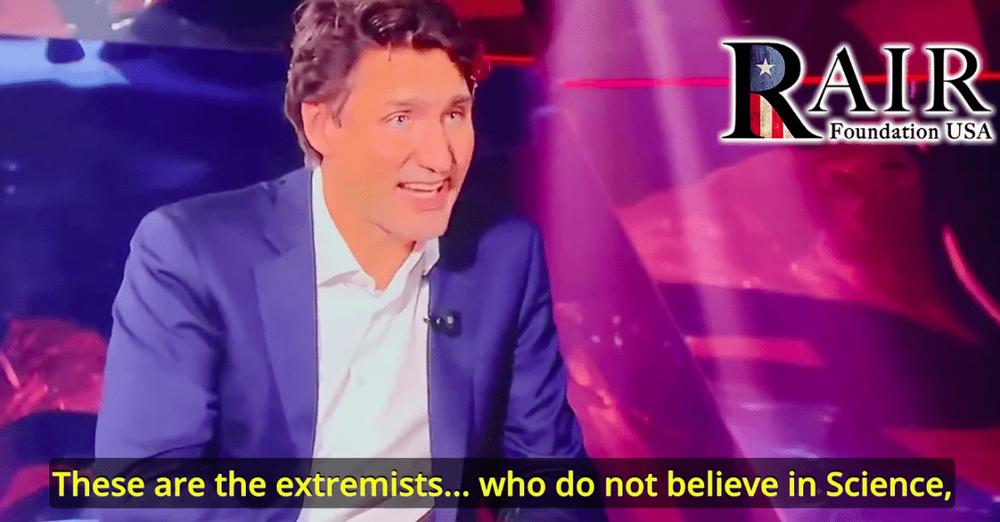 Canada's Justin Trudeau on the unvaccinated:
"They don't believe in science/progress and are very often misogynistic and racist….This leads us, as a leader and as a country, to make a choice: Do we tolerate these people?"
Lefturd "fact-checkers" deny that he said what he said. But the reality is that Trudeau is a  'Fascist Psychopath' who's literally dying to come out.
December 31, 2021