And it works better than any jab, because it gives you natural immunity.
"Sadly".
NEW – Bill Gates: "Sadly the virus itself – particularly the variant called Omicron – is a type of vaccine, creates both B cell and T cell immunity and it's done a better job of getting out to the world population than we have with vaccines."pic.twitter.com/ou6zSgcApv

— Disclose.tv (@disclosetv) February 18, 2022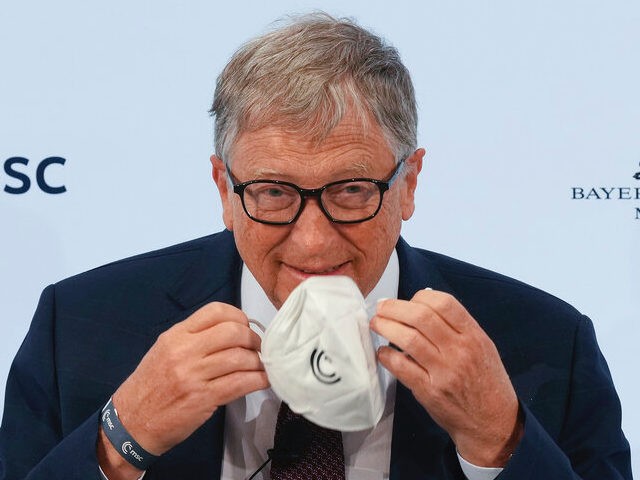 Billionaire Bill Gates admitted that the omicron variant has created a high level of natural immunity and has moved out into the world fast.
CDC Officials Admit Agency Has Withheld Critical Covid Information From the Public, Including Data About Breakthrough Infections, Over Fears of "Vaccine Hesitancy"
These people are insane.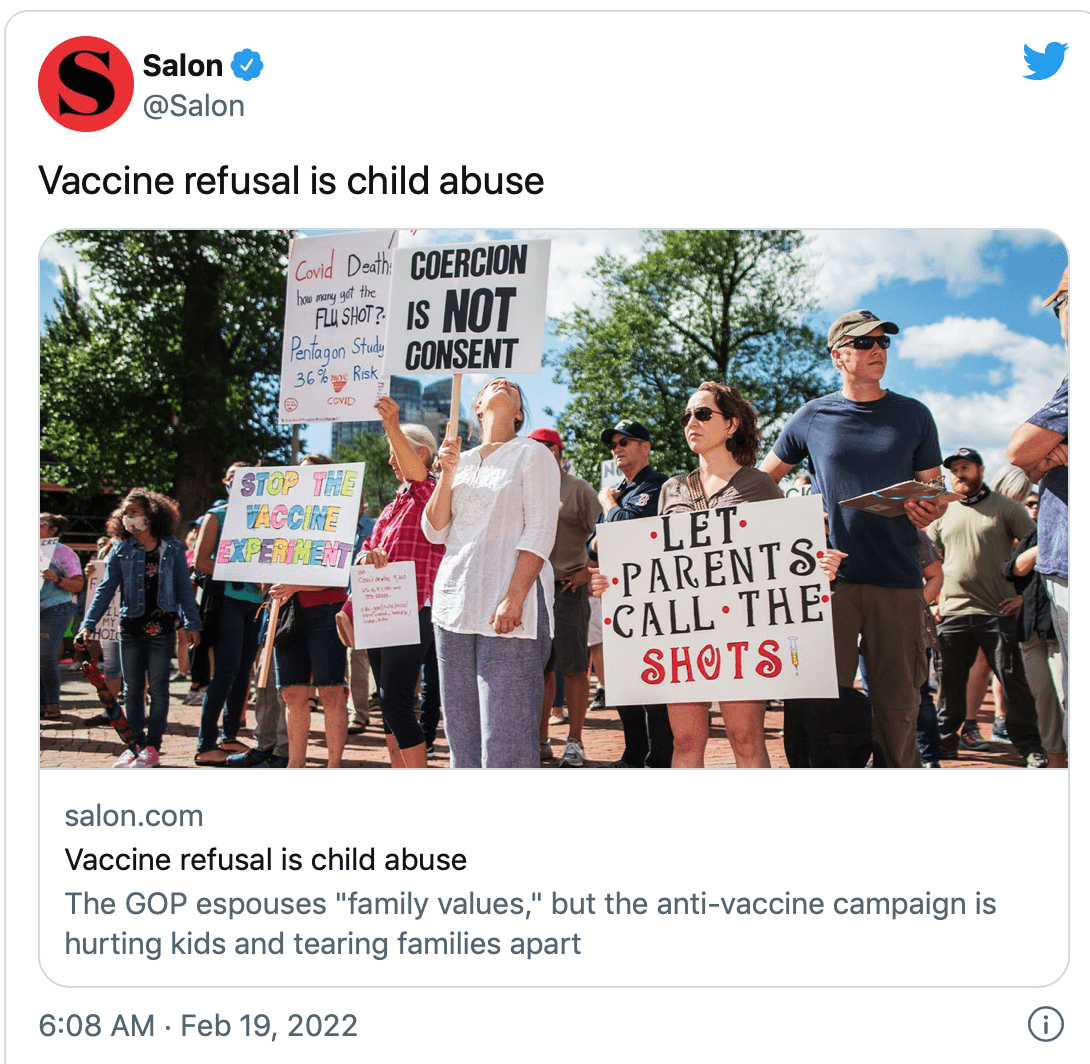 One's decision not to vaccinate is "child abuse" according to a recent Salon piece that accused conservatives of using children as "pawns in their gross political games," viewing them as property, and damaging their "mental and emotional health" while "tearing families apart," largely in order to undermine President Biden.
Penned by senior politics writer Amanda Marcotte and titled "Vaccine refusal is child abuse," the Friday Salon essay begins by accusing Republicans of opposing vaccination against the coronavirus in order to "sabotage" the Biden presidency.