Yes, it's time to move on. It's time for people to have their freedom back. Everywhere.
This will go down in history as the #JerryCanRevolution
This protester walked up to me today at the blockade and said the most unexpected thing. pic.twitter.com/LnmPIQ2qDK

— 𝚂𝚎á𝚗 𝙾'𝚂𝚑𝚎𝚊 Global News (@ConsumerSOS) February 11, 2022
Christian-themed crowdfunding site GiveSendGo sent a fiery response to the Canadian government after they froze millions of dollars collected on behalf of truck drivers protesting pandemic mandates.
"Know this! Canada has absolutely ZERO jurisdiction over how we manage our funds here at GiveSendGo," the company noted on Twitter. "All funds for EVERY campaign on GiveSendGo flow directly to the recipients of those campaigns, not least of which is The Freedom Convoy campaign."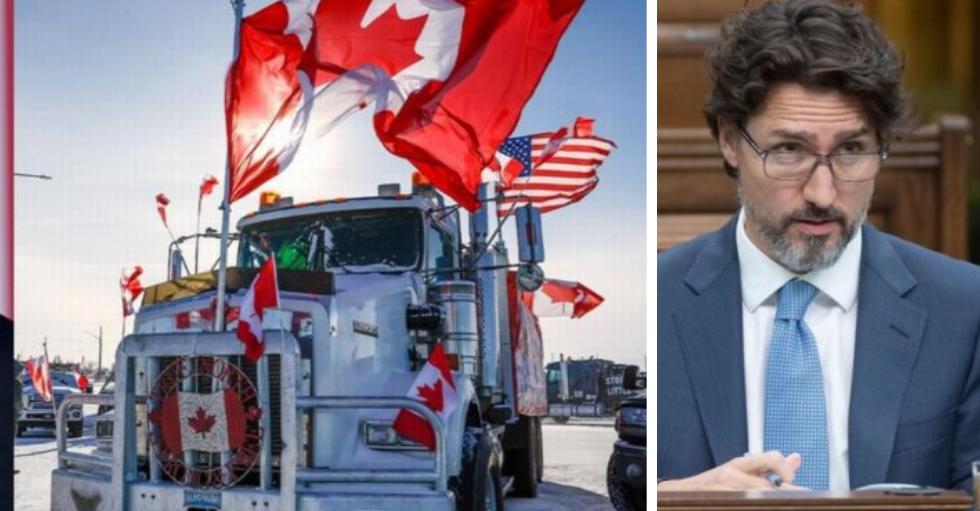 With the truckers' protest, Trudeau's government has maneuvered itself into a class conflict that could rapidly get out of control.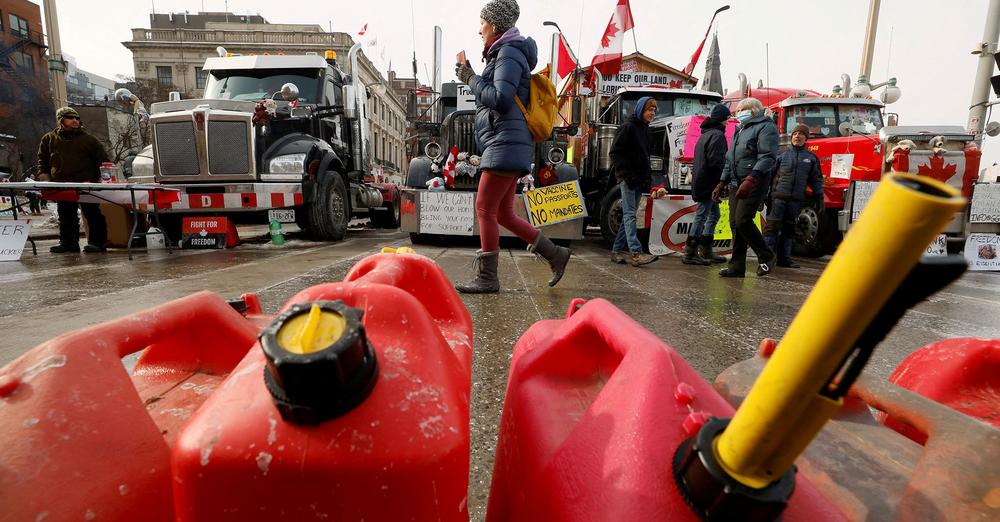 When you look up at Canada and see truckers — most of them independent owner-operators of their rigs — suddenly coalescing into a powerful protest movement, making the government afraid, complaining of inflation, and getting condemned by the Teamsters, you have to realize it's all happened before.
Truckers have done this before. Throughout the 1970s, trucker strikes in the U.S. led to snarled traffic for days and weeks in the American Midwest. Truck driver J. W. Edwards felt squeezed by the ongoing energy wars, which were raising gas prices, forcing truckers to stop constantly to only half-refuel, and cutting into what was a modest, but steady, living. Edwards stopped in the middle of I-80 in Pennsylvania, got on his CB radio, and started explaining to other truckers listening in that he'd had it. Within an hour, hundreds of other big-rig drivers joined him, idling their vehicles and putting Pennsylvania's main interstate into paralysis.
It's definitely time to let the young, healthy & "anyone who wants to move on" from the pandemic to do so

It's definitely time to END all mandates

It's definitely time to END all restrictions

It's definitely time to vote them all out

END the🤡 show NOWhttps://t.co/3cFsicbB0w

— Craig Kelly MP (@CraigKellyMP) February 11, 2022