The PuffHo predicted it 2014:
Trudeau runs his party like a dictatorship.
What would he do different if he was the leader of Canada?
Now it happened:
No badge, no name tag. They could be anyone from anywhere. https://t.co/7QVx8wxgD8

— Carl Vernon (@RealCarlVernon) February 20, 2022
Who are they? Mercenaries? Soldiers of Fortune?
Freedom loving Canadians have taken over the streets from coast to coast. The freedom revolution is filled with love. #TrudeauTyranny #Blackfacehitler pic.twitter.com/gOyVR42MAe

— SaveManMedia (@SaveManMedia) February 20, 2022
CALGARY – Canada rises in solidarity, to support the right to protest and stand against the tyrannical Emergencies Act.

The world is watching you Canada, only you can set yourselves free. The people will decide 🔥#TrudeauTyranny #FreedomConvoy2022

pic.twitter.com/r6MyzTUrWO

— Bernie's Tweets (@BernieSpofforth) February 20, 2022
CANADIAN POLICE MAKING HISTORY BY STANDING ON THE FLAG
But maybe they're not Canadian at all. Apparently they are UN troops, Asians.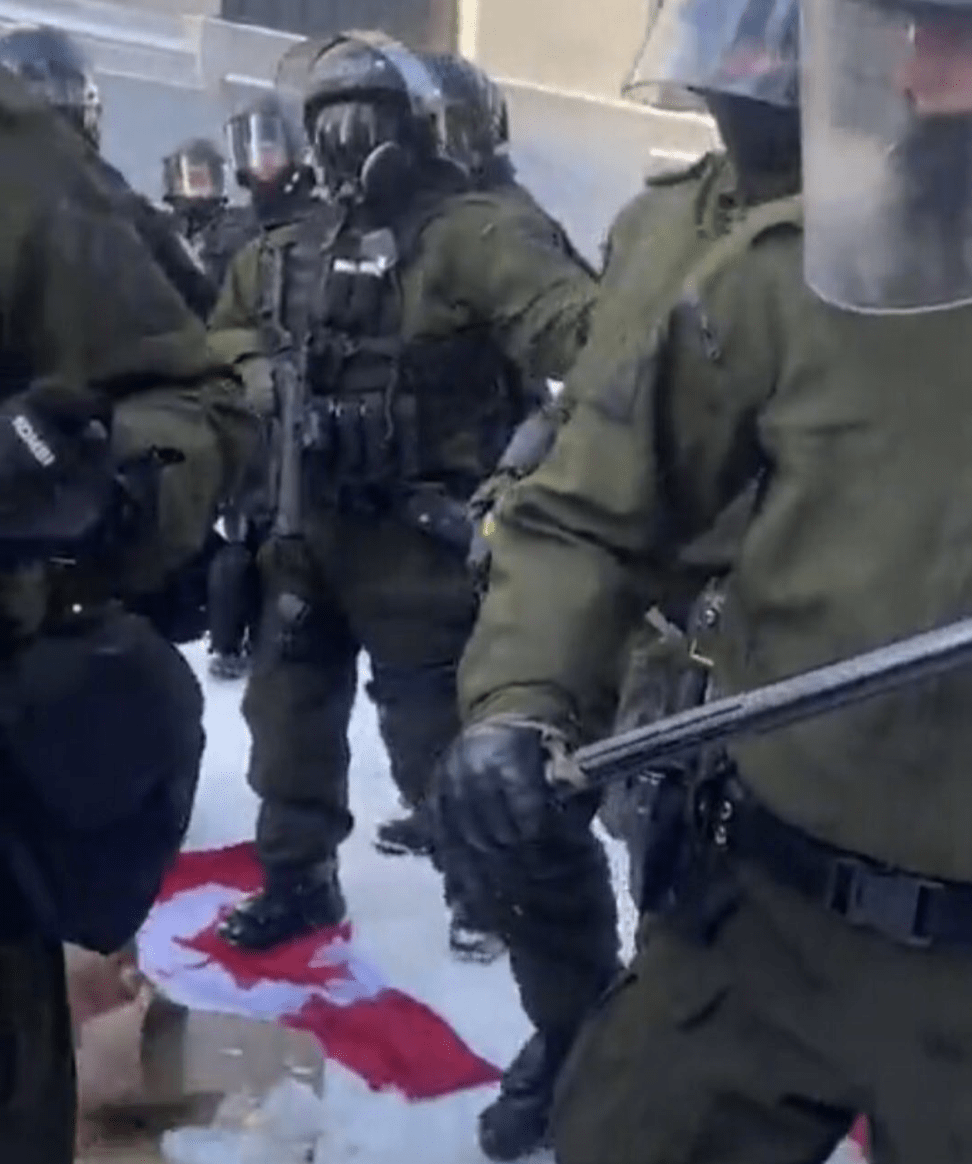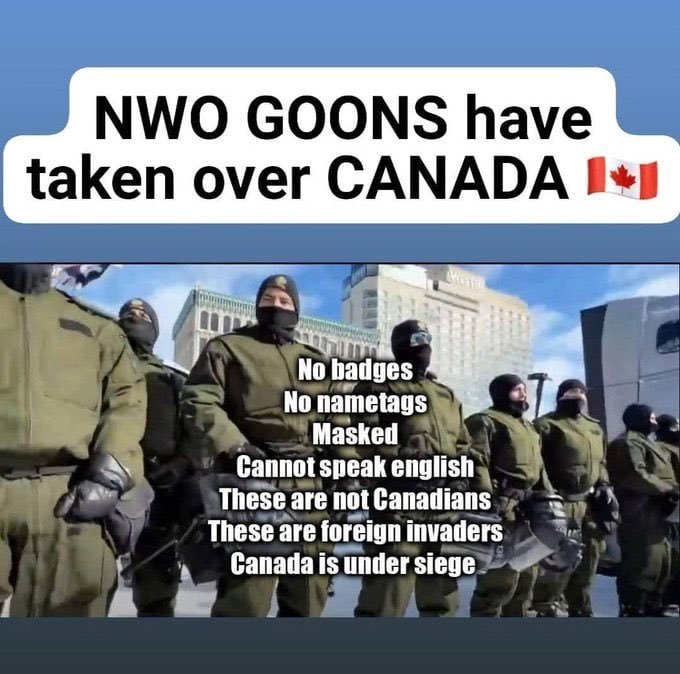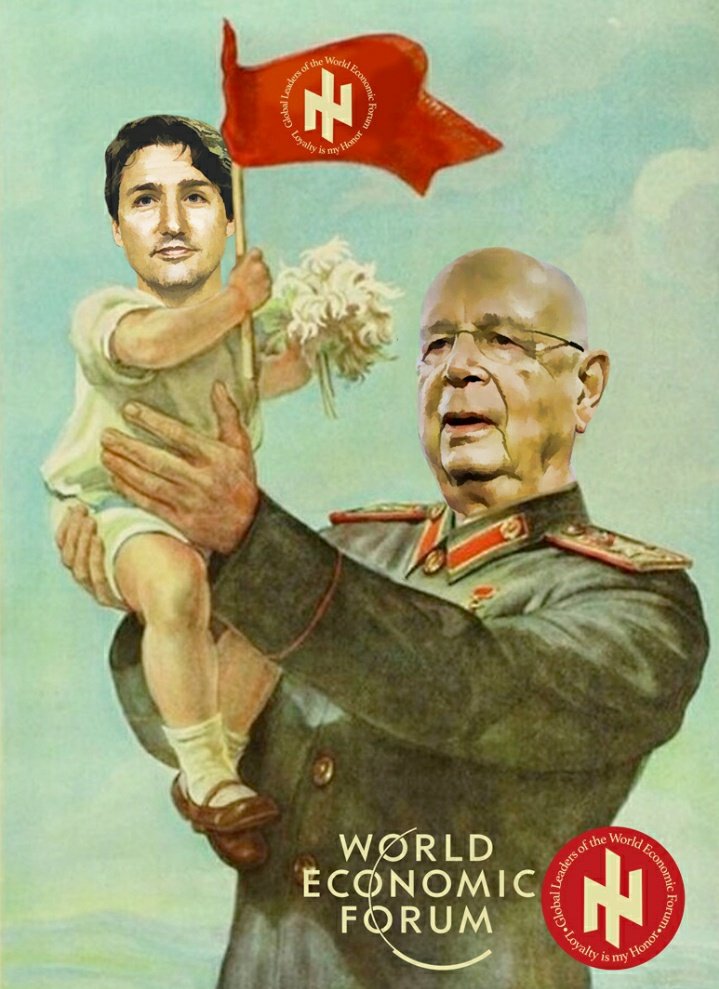 Trump knew … pic.twitter.com/d3RovpeQz4

— Catturd ™ (@catturd2) February 20, 2022
Streamed for 7.5 hours today in one of the most intense protests I've ever covered!
Watch it all here: https://t.co/Cw8PzkOn9c pic.twitter.com/USCVHHtTjx

— Dan Dicks (@DanDicksPFT) February 19, 2022