Yes, they are all in this together: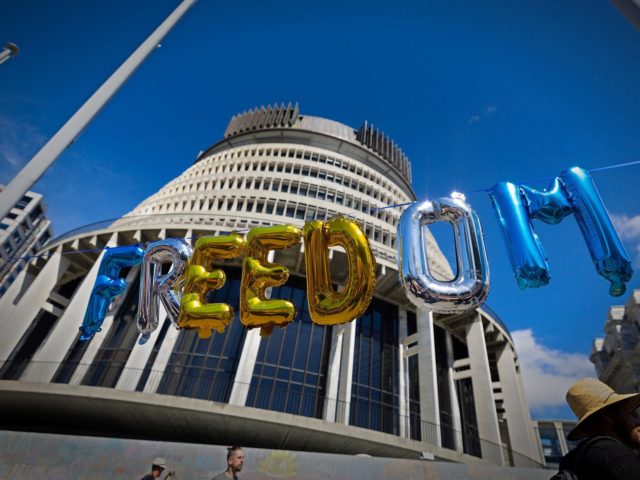 What growing pandemic? It's over, this woman is the devil.
They are all in this together … remember
Jacinda sounding exactly like Trudeau and even using the same scripted words at times pic.twitter.com/Hi7jJUjvZ2

— Based 🏴󠁧󠁢󠁥󠁮󠁧󠁿 (@Based_ENG) February 17, 2022
Schwab's "young global leaders" follow the script. They actually never address the questions, they quickly redirect it back to the script. 
For ten days in a row, New Zealanders are protesting and sleeping in front of Parliament to end vaxx mandates.

Rain or shine, they are not leaving until COVID law is over.pic.twitter.com/RvDd1kFPZ4

— Aaron Ginn (@aginnt) February 17, 2022