I can't believe it has taken almost two years.
Tens of thousands of Aussies descended on the nation's capital to register their disgust at vaccine mandates.
The claim "we don't negotiate with terrorists" is an absolute lie. Terrorists are the only people Governments ever negotiate with.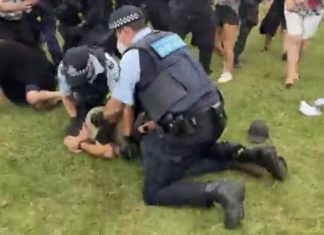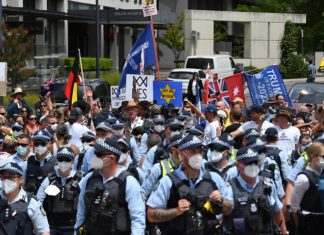 Australian Government pledges over $60 million to combat "violent extremism" in response to Canberra…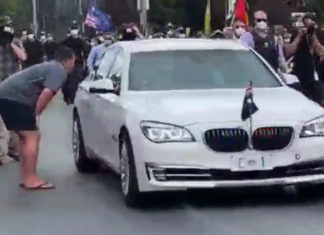 "FUCK YOU, YOU DOG": Scott Morrison Forced To Flee From His Own People
George Christensen and Craig Kelly attend Canberra anti-vax mandate protest
Locals have been advised to avoid central Canberra on Saturday as thousands of people from across Australia descend on the nation's capital to protest vaccine mandates.

Two "controversial" MPs have attended a major anti-vaccine mandate protest involving thousands of people flooding the streets.
Rhiannon Tuffield
Controversial Nationals MP George Christensen and United Australia Party leader Craig Kelly have both attended a huge anti-vaccine mandate protest in the nation's capital, amid a week of tense rallies.
The massive crowd of protesters marched through Canberra to Old Parliament House – which is damaged from alleged arson during a separate rally – demanding an end to Covid restrictions.
Some chanted "no more mandates" and "save Australia", while others yelled out "stick your vaccine passports up your arse".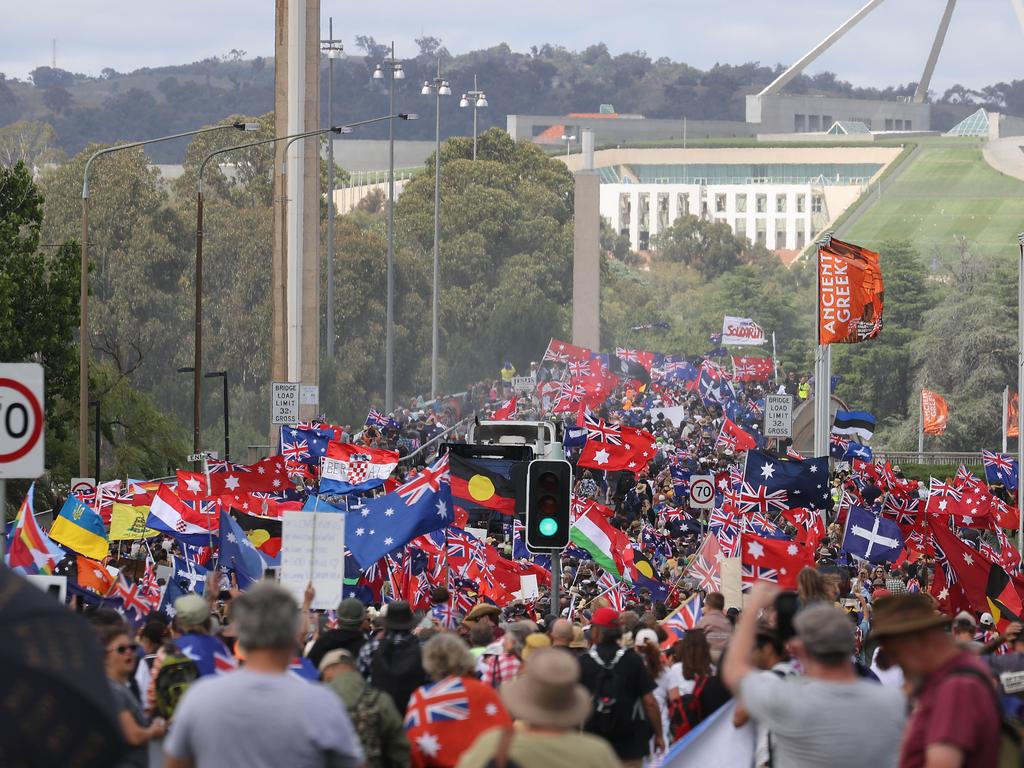 Thousands of people have turned out to protest. Picture: NCA/Gary Ramage
Mr Christensen livestreamed a message from the event.
"Thousands of people here from all walks of life," Mr Christensen said in a lifestream over social media.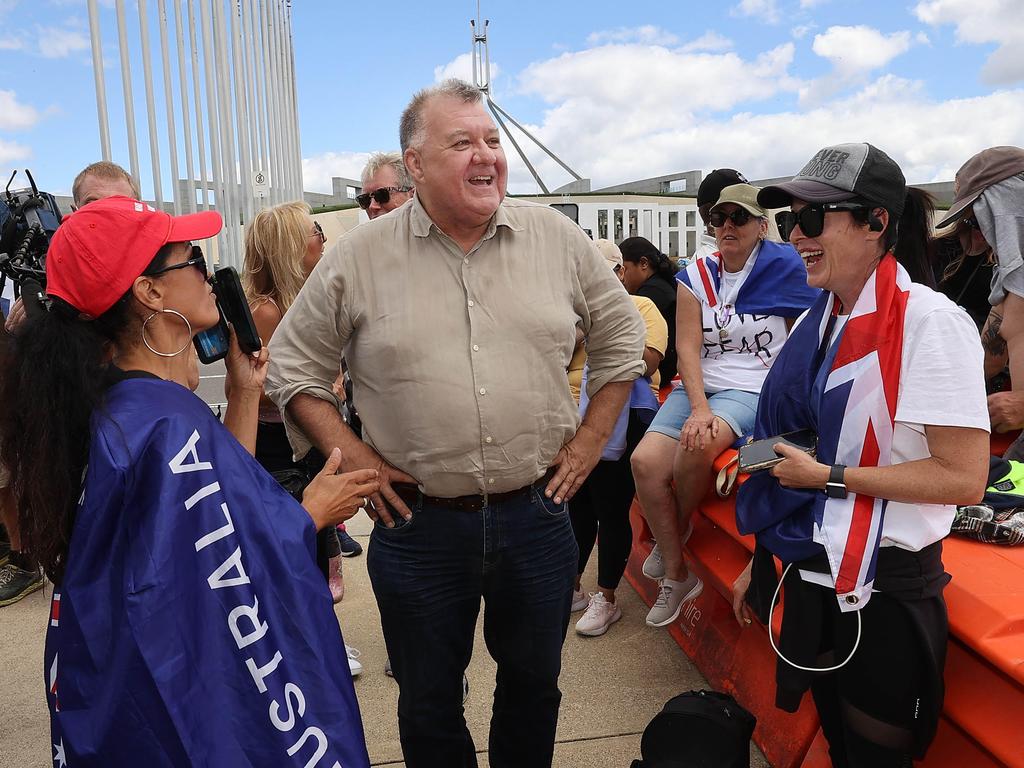 "They claim we're fringe dwellers, but look at all the people here. All they're wanting is for this nonsense to end.
Meanwhile Mr Kelly was seen among the crowd talking to people.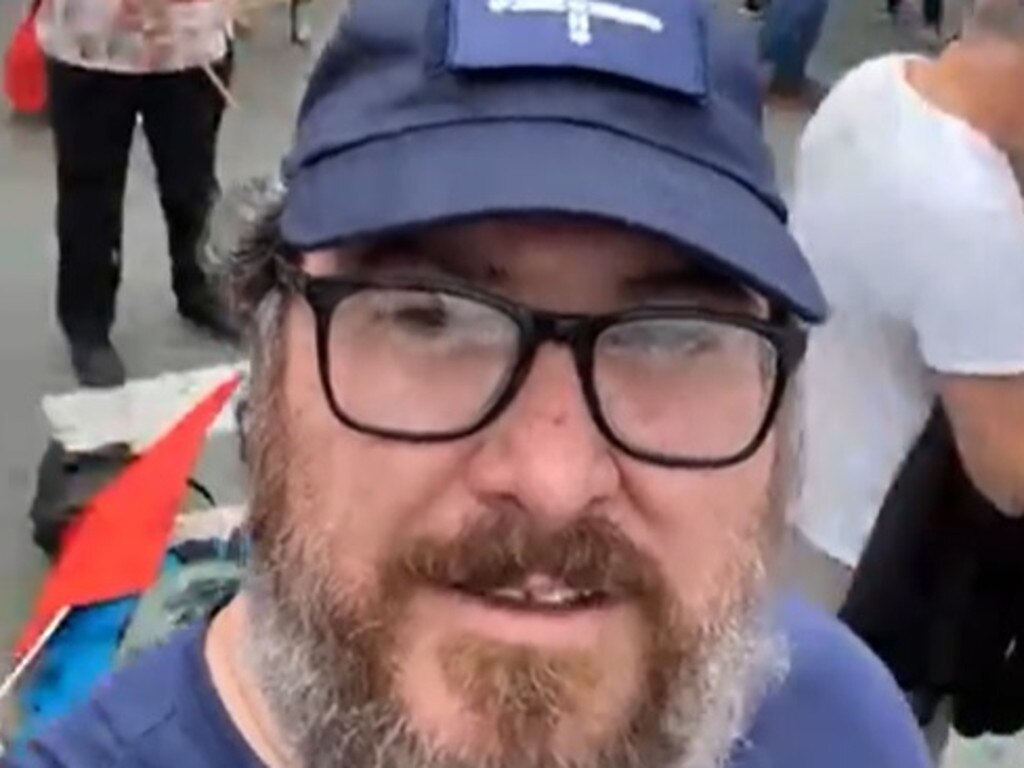 George Christensen livestreamed himself outside Old Parliament House.
.
"We want our freedom back, we want these mandates to end, we want medical segregation to end, lockdowns, state border closures."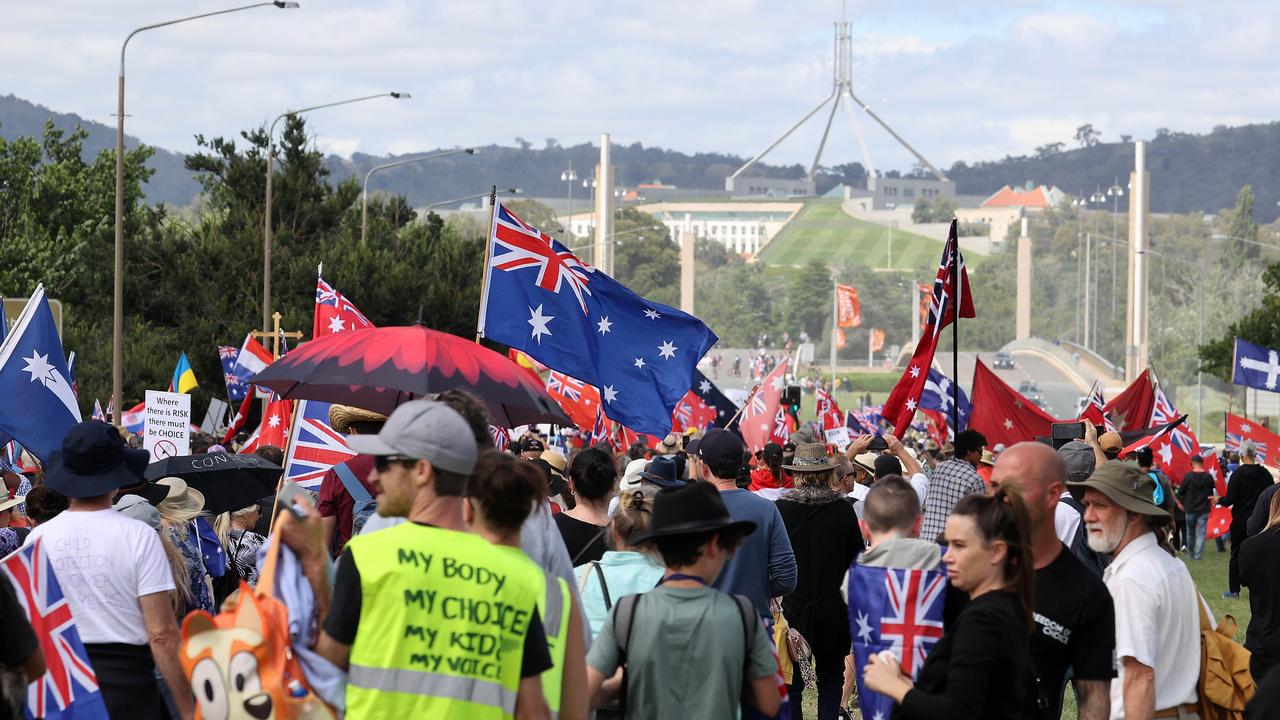 Police estimate more than 2000 people attended Saturday's rally. Picture: NCA/Gary Ramage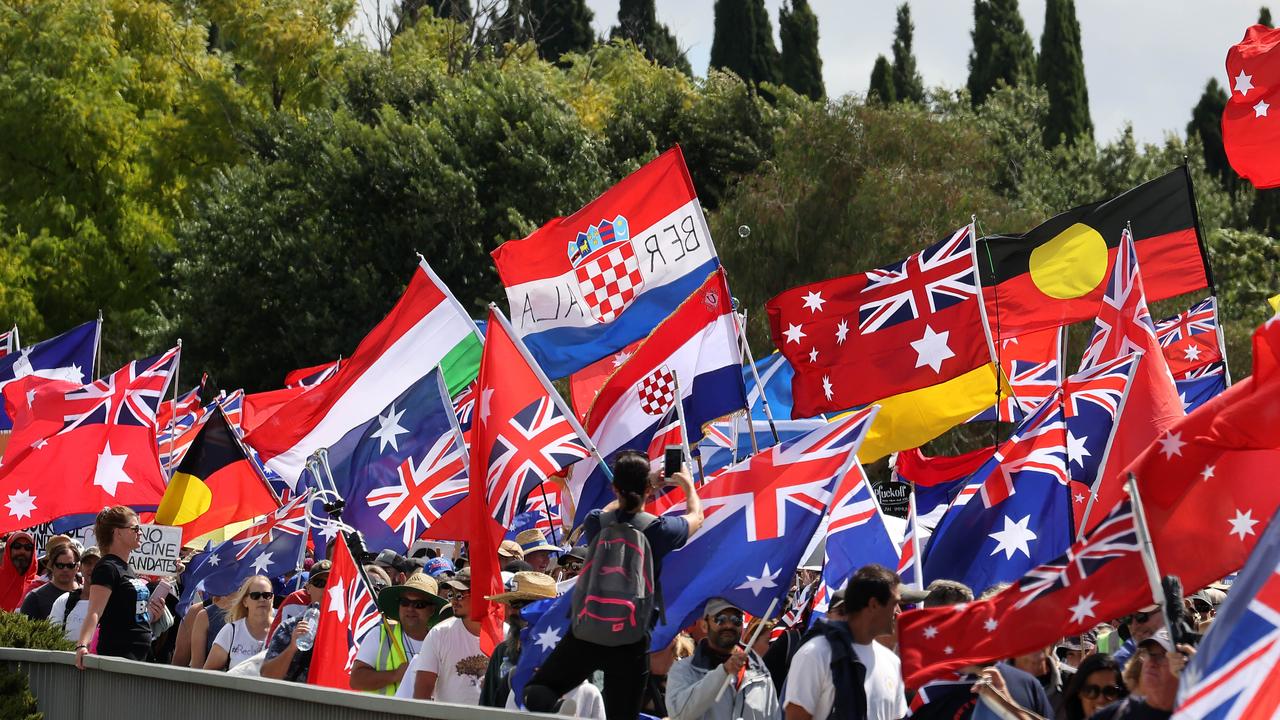 Protesters carried Australia Red Ensign and Aboriginal flags. Picture: NCA/Gary Ramage
.
Protesters are believed to have travelled from as far as north Queensland and Perth, inspired by large-scale truck driver protests in Canada.