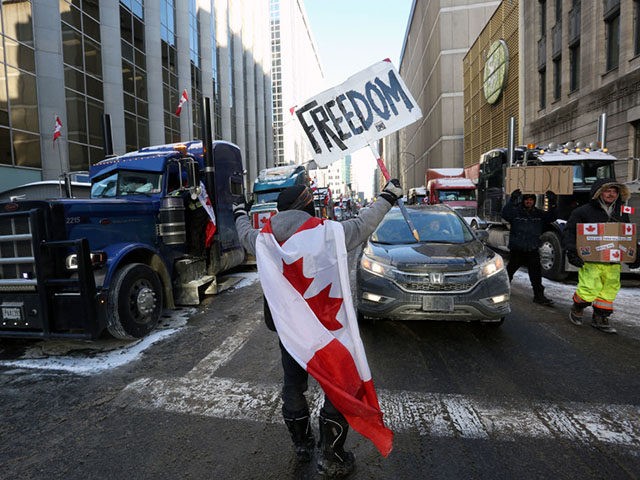 For the leftoids in power, It's a "siege". In fact, it is a counter-revolution.
The mayor of Ottawa has declared a state of emergency in the Canadian capital after a week-long protest by truck drivers over Covid-19 restrictions that has gridlocked its city centre and sparked allegations of interference in domestic affairs by groups from the US.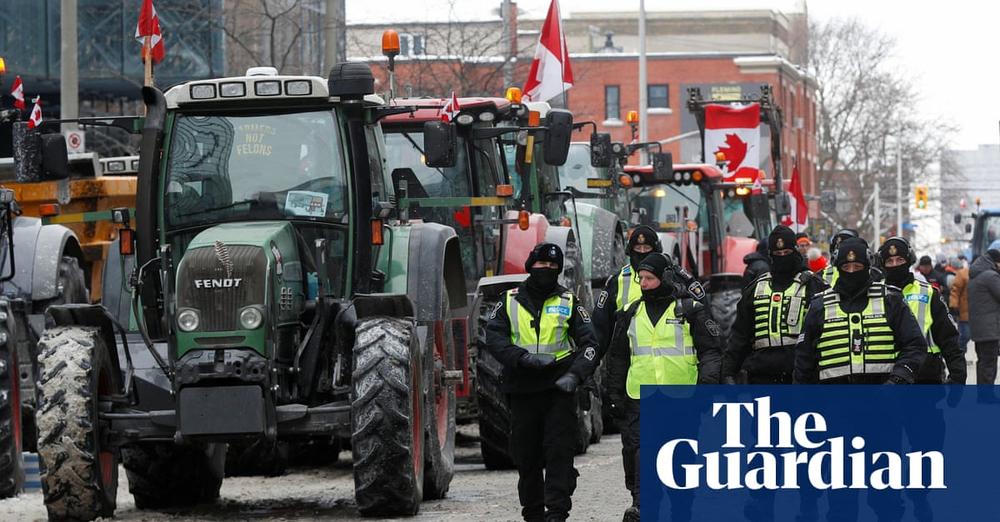 Ottawa mayor declares an emergency of non compliance. It's all they got left. A simple negotiation would have solved this simple problem. Freedom I guess is a non starter for a bunch of Globalist dreamers who want complete control over all that it is to be a free human.
The regime has sent armed riot squads out to confiscate fuel supplies from a lawful protest in the middle of winter against biofascist medical mandates. We are seeing human rights violations before our eyes within Western nations.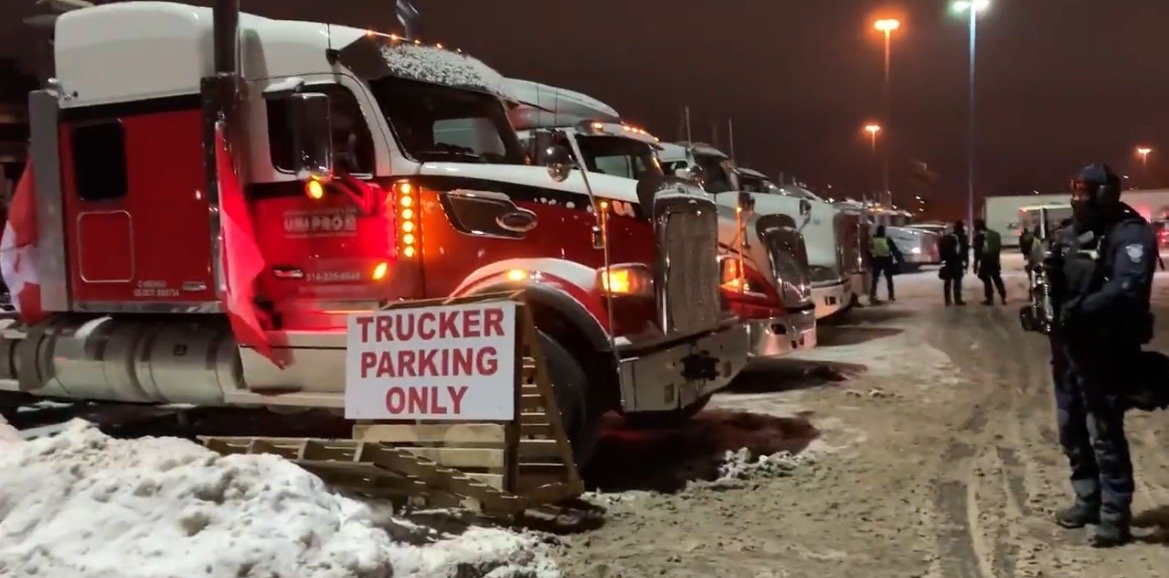 Any government that allows citizens to be arrested for giving fuel to protesters is not a liberal, progressive or compassionate government despite masquerading as one.
Arresting the truckers will only make them heroes. The politicians are playing with fire here. The world is watching and it's disgusted.
Is Canada Going Full Australia?

Police confiscate diesel from volunteers in Ottawa pic.twitter.com/bXMTFipQ3H

— RickyLee (@RickyLe80284150) February 7, 2022
It appears Ottawa hotels have been instructed by the city/feds not to sell rooms to the protestors. The Marriott downtown seems to be empty but we are told  all the rooms are booked. Someone should really investigate if this is true.
Fringe minority yelling at Ottawa police. pic.twitter.com/k0IncRMB7R

— RealMac (@beingrealmac) February 7, 2022