That's good. Under the sharia, every Muselmaniac must support the holy warriors, those who would kill & die in the name of Allah. There's no reason why a wannabe headchopper should not be welcome among his coreligionists.
But what we see here is a bit of plausible deniability mixed with the obstinate demand that some infidel country should take him in.
"Australian ISIS terrorist is released from jail and thrown in immigration detention while Turkey figures out where to deport him to – but NO country will take him," by Padraig Collins, Daily Mail Australia, February 27, 2022: 
An Australian-born Islamic State terrorist has been released from jail in Turkey but is stuck in immigration detention while he waits to see if any country will accept him.

The poor trusting kiddo was terribly misled by some misunderstanders of Islam, he was totally not responsible for his actions….

Melbourne-born Neil Prakash, who was raised a Buddhist, was sentenced to seven-and-a-half years in prison in March 2019.

He was captured by Turkish border guards in October 2016 as he tried to enter the country from Syria, and spent five years in a maximum-security prison in the city of Gaziantep. 

Prakash appeared in several propaganda videos for ISIS – encouraging attacks on Melbourne and Sydney – and took up arms for the terror group in Syria. 

The former rap singer was also linked to a failed Melbourne plot to behead a police officer and had connections to a number of Australian jihadis.

He was stripped of his Australian citizenship and had his passport cancelled on December 21, 2018….

If he is to leave Turkey, the authorities need to find a country willing to take him. …

Prakash may be able to use one of his wives to get citizenship of another state. 

If you had any doubt about the mindset of Julie Bishop, this should clear it up for ya.
Older blog entries:
"Religious Extremism" Australia
When you can't call things by name you have already lost your country. If we can no longer call Islamic Terrorism by name we are already neutered when it comes to fighting the jihad. The institutions are now being subverted by Mohammedans & their enablers, like the cunning  Ann Aly
Logan pet trainer allegedly running terror network in SEQ
Co-ordinated raids across Australia have led to the arrest of two men federal police allege ran a sophisticated terrorism network.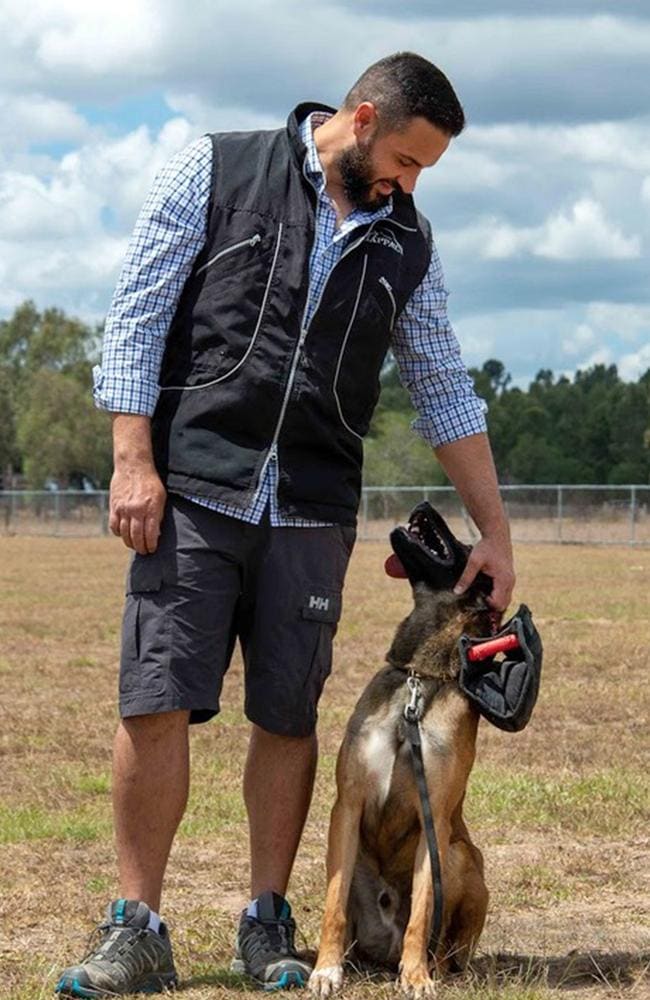 Counterterrorism teams have pounced on two men – one of them from Logan – in co-ordinated raids charging them over their alleged involvement in a "sophisticated terrorist network" being run out of Queensland.
ASIO boss defends decision on religious extremism
Should read ASIO boss twists himself into a pretzel to meet the demands of Islamofascists in politics who call the shots. The odious "Anne" Azza Aly is leading this charge against effective policing of Islamic terrorism.
ASIO Director-General Mike Burgess has explained why the organisation altered its language regarding extremism, saying his focus is on identifying people who are going to conduct violence on Australians, rather than listing groups. ASIO became the subject of criticism after it was announced the terms 'Islamic extremism' and 'right wing extremism' would be scrapped.
More below the fold:
Three arrested in counter-terrorism raids in Melbourne's north
From The AGE
Two men and one youth have been arrested by counter-terrorism police in Melbourne's north after investigators became concerned about a fire and an assault they believe could have been motivated by religious extremism.
Police arrested the trio – two Epping men aged 19 and 20 and a 16-year-old male from Pascoe Vale – in two separate raids at Epping and Pascoe Vale on Wednesday morning.
Editor: Neil Erikson has been found guilty of "disturbing religious worship":

This bizarre charge, which follows on from Blair Cottrell's conviction for "incitement of ridicule" against muslims, was brought against Erikson for this hilarious bit of political activism at Melbourne's Federation Square in April 2019.
There is no rule-of-law in Victoria, the courts are corrupt, judges are almost certainly on the take and dictated to by the State as to how they need to find.
All Erikson did was tell the truth while in a public place, Muslims do NOT own Federation Square and Muhammad was a false-prophet and a pedophile who is burning in hell forever.
This is yet more proof that we need to abandon this corrupt system, it serves nobody but pedophiles, a hostile foreign parasitic ruling class, and the parasites who sell their soul to the devil for a little taste of fake power.
Why should any right thinking white Christian man respect a system that hates us and will throw us in prison for telling the truth and protesting our own ethnic and religious replacement?
God gave government for the punishing of evil, and Christians are commanded to obey the HIGHER powers, therefore when a government starts promoting evil we are not required to obey it.
Quite the opposite in fact.
We have zero incentive to obey, we have zero incentive to give any respect to the "law" that is now nothing but a tool for our own oppression.
Continued from SKY news above:
Threats are now referred to as 'religiously motivated violent extremism' or 'ideologically motivated violent extremism'. In his first televised interview, Mr Burgess discussed the issue exclusively with Sky News Chief Anchor Kieran Gilbert. Speaking about Islam in particular, the ASIO boss conceded it has been a "dominant factor" in terrorism over the last 20 years but rejected the claim most terrorism in a religious sense comes from a distortion of the Islamic faith. "Over the history of this world, that's not actually true, students of history will know there's other religions that have done vile things in the name of their religion – a small subset of the religion of course," Mr Burgess said. He said ASIO needs "terminology that helps us explain what we're seeing" in relation to threats, citing the Incel movement (Involuntary celibates) as an example. "That's not religious, that's something completely different and doesn't fit into the standard categories that we've previously used."
*****
Continued from "Religious Extremism"
A sophisticated terror network funding violent extremists has allegedly been uncovered in southeast Queensland, with two men arrested by federal police.
The pair were taken into custody on Thursday following a co-ordinated operation in Queensland and Victoria, and charged with foreign incursion-related offences related to funding extremist fighters travelling to Syria, the Australian Federal Police said.
Gabriel Crazzi, 34, from Logan in Brisbane's south, and Ahmed Luqman Talib, 31, from Melbourne, are alleged to be major figures in the terrorism organisation.
The group was allegedly responsible for financially supporting Ahmed Succarieh travelling to Syria and becoming Australia's first suicide bomber.
Queensland man Succarieh travelled to the Middle East where he drove a truck loaded with explosives into a Syrian checkpoint in 2013, killing 35 people.
Talib appeared in the Melbourne Magistrates Court on Thursday and is facing extradition to Queensland, while Crazzi, a professional dog trainer, is due to face Brisbane Magistrates Court on Friday.
The Australian Federal Police will allege the two developed networks in Australia, Turkey and Syria to help Australians enter Syria to join the terrorist group Jabhat al-Nusra in 2012 and 2014.
AFP Commander Stephen Dametto said police will also allege Crazzi entered Syria and fought with terrorist organisations in 2014 against the Syrian government.
He will be charged with a number of offences, including crimes related to preparing individuals to fight against foreign states.
"What that really involves is providing services and facilitating other persons, in getting into Syria to engage in hostile activity," Commander Dametto told reporters on Friday.
The AFP said there was no imminent threat to the community in relation to the charges.