The invading Africans apparently don't need it. I kid you not.
.
A confluence of COVID hysteria and the Russo-Ukrainian war was inevitable. Here's an instance of it from Italy: Prime Minister Mario Draghi has demanded that arriving Ukrainian refugees be "vaccinated" or undergo PCR tests every 48 hours.
It's notable that black Africans arriving in Italy have not been subject to a vax mandate. Only native Italians have had to obey that rule, and now Ukrainians.
Many thanks to HeHa for the translation, and to Vlad Tepes and RAIR Foundation for the subtitling:
Video transcript:
— Wittgenstein (@backtolife_2022) March 12, 2022
Spare a thought for the corporate social media managers struggling to decide if their company logo should be rainbow, vaxx syringes, or the Ukraine flag right now.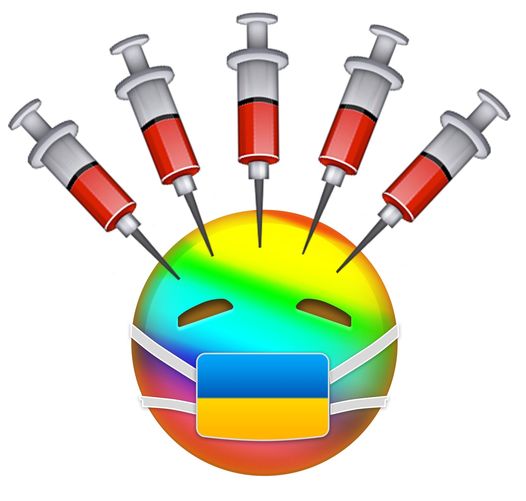 Here they come again:
Jumping the Fence at Melilla
Last week Gates of Vienna posted about a recent wave of migrants that has stormed the border fence separating the Spanish enclave of Melilla from Morocco. The video report below describes a day on which more than 2,500 "refugees" tried to breach the fence, with about 500 succeeding.
Many thanks to Gary Fouse for the translation, and to Vlad Tepes and RAIR Foundationfor the subtitling:
Video transcript: