Yes, Watson. It must be global warming!
Absolutely everything, from breathing too much, to sleeping, to making your own bed are now causing sudden heart attacks.

Everything except for the "vaccine"

Credit to Vincent for Infographics pic.twitter.com/0xSaYUUfo1

— santa claus in commie land (@LandCommie) March 10, 2022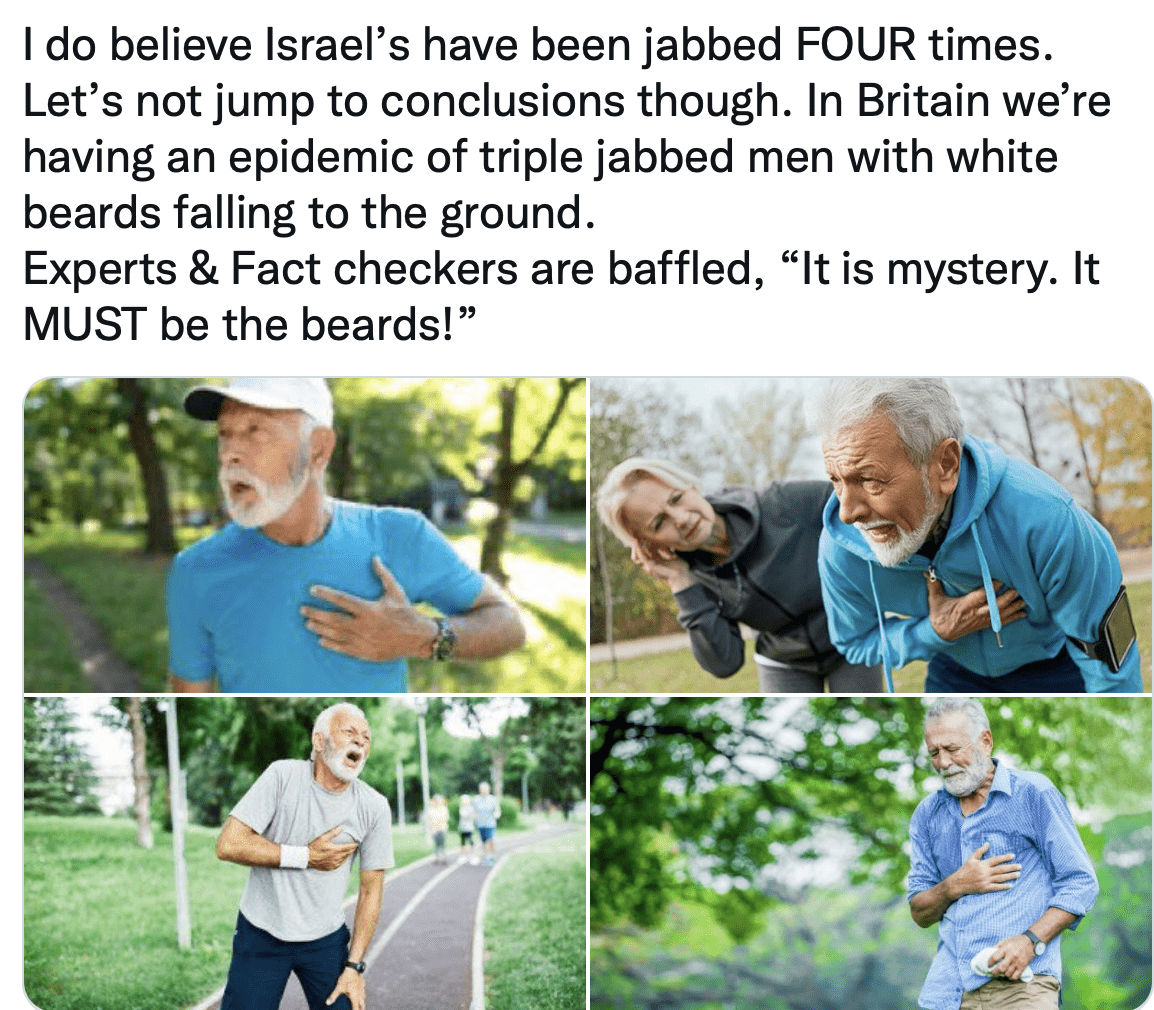 All these triple & quadruple vaxxed Israelis hit by "mystery illness"
Really weird. What could it be?
Could  their immune systems be compromised for some strange reason?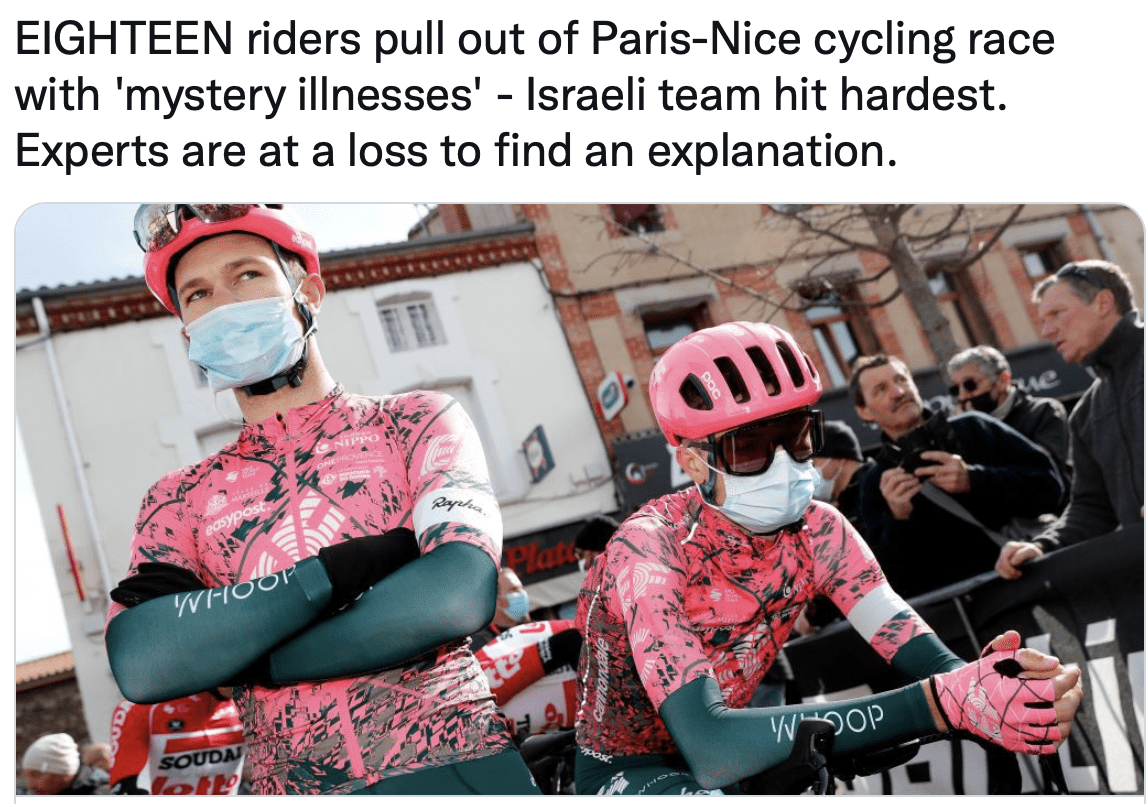 EIGHTEEN riders pull out of Paris-Nice cycling race with 'mystery illnesses' – Israeli team hit hardest.
Experts are at a loss to find an explanation.https://t.co/bWol3qYIn8

— David Kurten (@davidkurten) March 11, 2022