Here's a surprise for all you Australians trapped in Australia because you chose not to take part in a medical experiment. The reason you can't leave is not for your own health. It's not for the health of fellow Australians. It's because we are "protecting the rest of the world".  This is a world where where fully vaccinated travellers have already spread Covid to every country on Earth and at least 72 countries are happy for you to turn up on their door with your tourist dollars and without a vaccine.
As Senator Rennick says: "I cannot for the life of me see the health risks in an unvaccinated person leaving the country."
Paul Kelly, Australia's Chief Medical Officer explained that it was due to Australia's International Health Obligations. That's an international treaty we signed because we're a member of the WHO. As far as a quick search turns up, Australia, Canada and the UAE may be the only nations still banning their own citizens from leaving. In Canada, things are so inexplicable, the vaccinated don't even need to do a test anymore. So people infected with Covid are free to fly in or out of Canada shedding virus everywhere.  But healthy unvaccinated people "will need to be tested at the airport and again eight days after arrival, and isolate for 14 days."Righto.
We want to see the treaty they signed and with which countries….
Australia… Senator Gerard Rennick catches out the Australian Health Minister… It seems the mandate to stop the unvaccinated leaving Australia has nothing to do with health… it's foreign interference, they signed an international treaty… pic.twitter.com/JN589AW65w

— Pelham (@Resist_05) April 6, 2022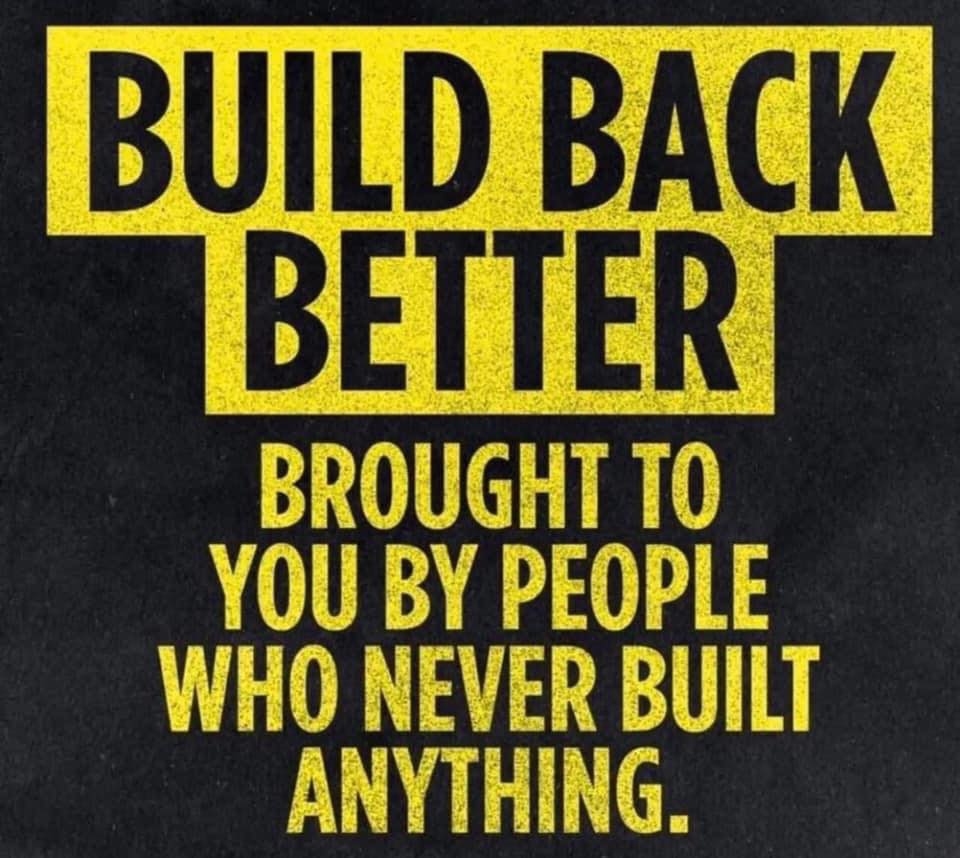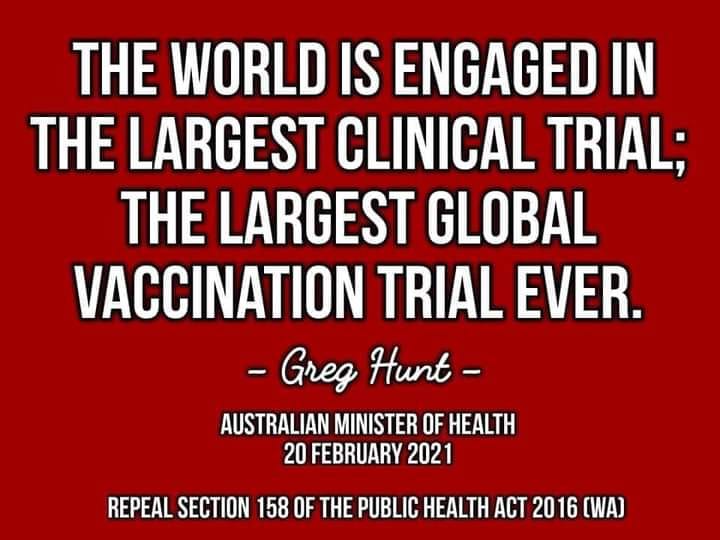 Remember when we were 'all in this together'?
We all know how fast that changed.
Now Australians are being forced to get the COVID jab and will soon have to prove it using so-called 'vaccine passports'.
.
They say you have a choice. Here it is…
Get vaxxed, show your 'passport' or lose your job.
Get vaxxed, show your 'passport' or you don't get to spend time your family.
Get vaxxed, show your 'passport' or you can't go to the pub with your mates.
That adds up to no choice at all.
.
It's not fair to have a vaccine mandate segregating millions of people that will result in tens of thousands of Australians losing their jobs.
.
It's not fair to discriminate against Australians in a 'two-tiered' society because of their vaccine status and personal choice.
.
It's not fair to make Australia's small business owners police their 'vaccine mandates' against their workers and customers.
Australians deserve the freedom to choose their own medical treatment, their own way of life.
.
After all the lockdowns, all the restrictions, all the jobs lost and mental health destroyed, we deserve that right.
It's time for governments to BACK OFF.
.
We need to get on with life, free to choose how we live it.
Sign the FREEDOM PLEDGE to tell Annastacia Palaszczuk, Daniel Andrews and Mark McGowan to BACK OFF.