Update: The French did not vote for their own demise:
La situation se dégrade fortement à Rennes. Les manifestants sont de plus en plus nombreux.#Revolution #MacronEnPrison#McKinseyGate pic.twitter.com/A6RmbvnTFh

— Léna (@cetondada) April 24, 2022
Let's go Brandon!
Just like Biden 'won' with 81 million votes, ToyBoy Macron, the establishment "centrist",  'won' the French vote. 
Macron unleashed terrible violence on the French people for the past 5 years – particularly the last 2. BUT it will be nothing compared to what he's about to do. France is f*cked.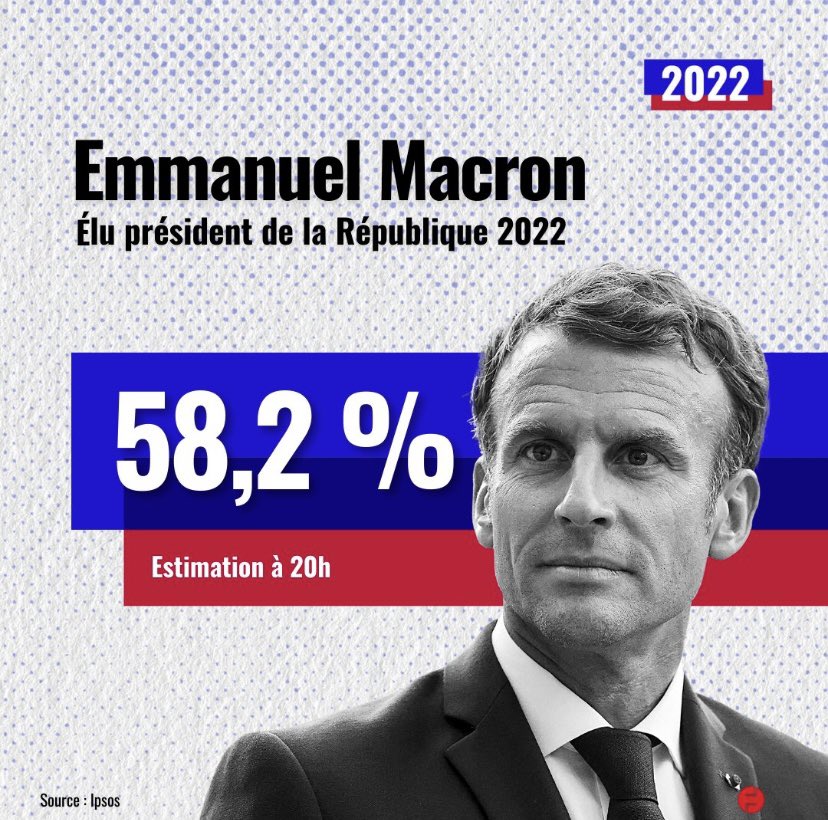 Macron is a product of the World Economic Forum, a Young Global Leader and a penetrated' prodigy of Klaus Schwab: