Hard to believe that Michael Moore produced something useful for a change. Will it stop the warming lunacy? I doubt it:
Michael Moore's new film highlights the dirty little secret of 'renewables' – they aren't renewable! They have a life span of 30 years or less and so make the silicone in the environmentally friendly solar panels uses – guess what – reliable old coal!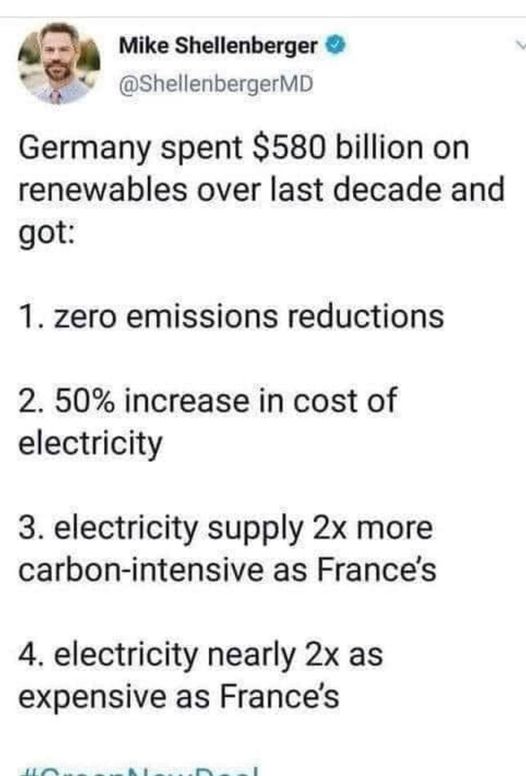 Wise man said "it will take Australia a decade to make the same mistakes."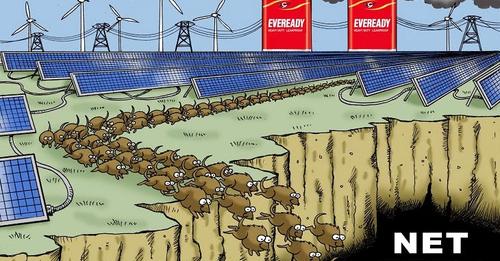 Australia's new ALP/Green/Teal government has a Zero Emissions plan, putting them on track to be the victor in the Great Green Lemming Race.
America's John Kerry was previously a strong contender to win the Great Green Lemming race, but he was given a stiff handicap by United Nations organisers due to America having access to reliable coal, oil, gas, hydro, and nuclear power, not to mention plus cross-border pipelines and power lines.
Biden is trying to close these loopholes. Literally.