What makes Downer think he is entitled to meddle in British affairs?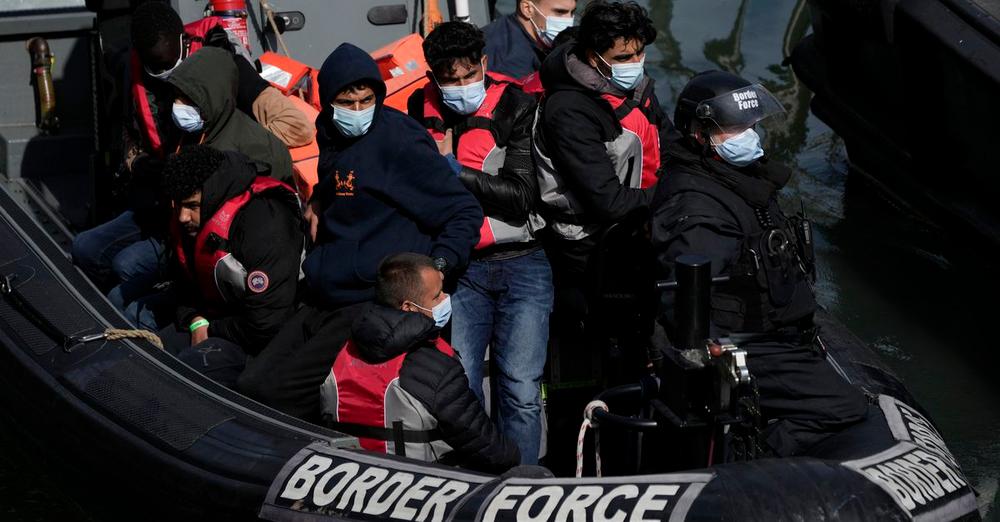 Australia's
longest serving foreign minister has called on the
United Kingdom
to follow Australia's lead in turning back
migrant
boats and shipping arrivals to third countries.
.
In a damning review of the UK's Border Force published on Wednesday, former Liberal leader Alexander Downer described the department as "less than the sum of its parts", a "suboptimal" organisation "struggling to get out of a cycle of crisis management".
.
On the increasing number of asylum seekers crossing the English Channel from France on small boats, the former high commissioner to the UK said Border Force's efforts had been "ineffective and possibly counter-productive".
.
The report was among critical reports published this week, the last week of Parliament before the summer break and election of a new Tory leader and prime minister, on the British government's handling of migration and asylum-seekers.
.
"The volume is unprecedented, and on some days the system is clearly overwhelmed," chief inspector of borders and immigration David Neal said, in a separate report.
.
Neal described the department's data as "inexcusably awful" and said its security check equipment was "often first generation and unreliable."
.
Downer must'a been reacting to an article by Latika Burke, who is a shameless mass-migration advocate:
.
The group of MPs warned the UK government that offshoring asylum seekers to Rwanda would not work to stop boat crossings in the English Channel.
That "group of MP's" would be the usual suspects. The overwhelming majority in England and in Europe is vehemently against population replacement and admires Australia's policies greatly.
GERMAN Home Affairs Minister: "Our streets and squares are under MUSLIM MIGRANT control""
Not only German streets, people. That goes for most streets in Europe.
.
Muslim invaders posing as refugees are controlling Germany's streets and squares because the country cannot control its borders, a German Home Affairs minister warned yesterday.
UK Express  The fast approaching anniversary of the Cologne sex attacks prompted Christian Social Union politician Markus Söder to blame the country's "deteriorating" security situation on mass migration that is leaving citizens, feeling "unsafe".
Söder – whose party is aligned with Merkel's Christian Democratic Union – said: "Our wives and daughters are increasingly afraid of sexual assaults. The state must act more decisively than in the past. "Last year we lost control of our borders. Now we are beginning to lose control of streets and squares.
"When citizens no longer feel safe to visit neighbourhoods, the state loses its authority… this is now about homeland security," he said speaking to a German newspaper.
The minister of Bavaria expressed his "outrage" towards police officials who have only managed to issue 18 convictions from the Cologne sex attacks which rocked Germany last year. Sober expressed his "deep disappointment" in the lack of convictions, adding: "What has become of Cologne? Nothing. Few condemnations, hardly any deportations."
With a wealth of legal barriers preventing asylum seekers from being deported easily, Sober called for a renegotiation of checks that will enable migrants to be removed "effectively."