Germany is enforcing sharia law against opponents to Islam.
What is and is not "hate speech" is an entirely subjective judgment. "Hate speech" laws are a tool of the powerful to silence the powerless, and this case shows that vividly. Stürzenberger spoke the truth about Islam, but those truths are as unwelcome in Germany as they are elsewhere
Celebrate diversity! "Before the pizzeria murder, Somali sought asylum in Austria," translated from "Vor Pizzeria-Mord suchte Somalier noch in Österreich um Asyl an," by René Rabeder, Exxpress, September 9, 2022 (thanks to Medforth): On August 19, the Somali Abi R. (22) attacked the Iraqi refugee Nayyef A. (32) for no apparent reason.
There is, of course, domestic violence in all cultures. So to post this is just "Islamophobic," right? Wrong: there is domestic violence in all cultures, but only in one does it have divine sanction. Islam doesn't teach that man may kill his wife or girlfriend, but once you've allowed him to beat her, accidents will happen.
Not a good idea to import unassimilable savages. But few people in Germany or Europe object to settling Mohammedans behind enemy lines. That would be "racist", or something…
"Against them make ready your strength to the utmost of your power, including steeds of war, to strike terror into the hearts of the enemies of Allah and your enemies…" (8:60)
"'Allahu Akbar' shouts at knife attack in Ansbach – attacker dead," translated from ""Allahu Akbar"-Rufe bei Messerattacke in Ansbach – Angreifer tot," Welt, September 9, 2022 (thanks to Medforth):
After an attack on several passers-by with two injured, a man near the train station in Ansbach was shot by the police and fatally injured. The alleged perpetrator shouted "Allahu Akbar" ("God is great"), a police spokesman said on Thursday evening.
An Ice Age Descends on German Industry
"Businesses that stop producing are not necessarily bankrupt. They just stopped their business."- original Robert Habeck quote (Vice Chancellor of Germany)
From the Gates of Vienna
In the last few months energy costs in Germany have increased by more than an order of magnitude, and are expected to rise further. The devastating effects on German industry can no longer be glossed over, and many enterprises are closing plants, laying off workers, and contemplating bankruptcy.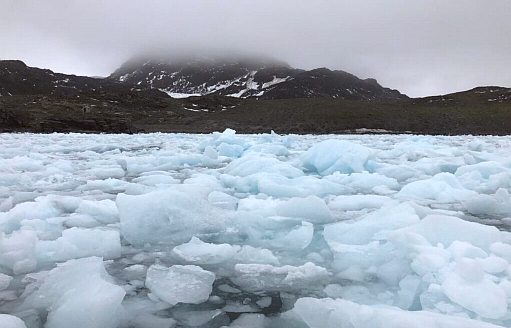 Below are two articles about the energy situation in Germany. Many thanks to Hellequin GB for translating these pieces.
The first is an article from Junge Freiheit:
DIHK raises the alarm

No more contracts: Companies are cut off from electricity and gas

Berlin

The Association of German Chambers of Industry and Commerce (DIHK) is sounding the alarm: "More and more companies are telling us that they no longer have any supply contract for electricity or gas. The tap is being turned off in the truest sense of the word," DIHK President Peter Adrian told RND. "But without energy, no economy can run." In addition, energy prices have reached a level that threatens the existence of many companies.

Cries for help like these are currently coming from all sectors of the once-booming German economy. The Federation of German Industries (BDI) warns of a wave of bankruptcies due to energy cost inflation. A new analysis by the BDI states that this is a major challenge for 58 percent of companies, and for 34 percent it is a matter of survival.

One in four wants to relocate jobs abroad

Almost every tenth company has already reduced or even suspended production. Every fourth company is considering or is already in the process of relocating company shares or parts of production and jobs abroad.

The situation is also coming to a head in the skilled trades. "In the trades, a wave of insolvencies is rolling towards us because of the energy crisis," said the president of the Central Association of German Crafts, Hans Peter Wollseifer, to the Rheinische Post. "Every day we receive emergency calls from companies that are about to stop production because they can no longer pay their enormously increased energy bills." The dynamics of bankruptcies are much worse than in the peak phases of the Corona pandemic.

The number of insolvencies was still stable in June, according to the Halle Institute for Economic Research (IWH). "Despite the energy crisis, supply chain problems and the gradual phasing out of Corona aid, the insolvency situation is still pleasingly robust," said IWH expert Steffen Müller. The number of insolvencies of Partnerships and Corporations was 709 in June and thus slightly below the previous months and almost exactly at the previous year's level. His institute does not expect major changes for July and August either.

It could be bad if the burdens on companies continue to increase. These include the increase in the minimum wage to €12 in October, the interest rate turnaround that was initiated, and the further increase in energy prices.
Afterword from the translator:
Hm? Wait a moment, didn't Olaf Scholz in his "flaming speech" in the Bundestag state yesterday that you should trust the country and its people? That all the necessary laws had already been passed in December of 2021, that the government had linked arms with business and trade unions and all are singing in unison "You'll never walk alone". The SPD and the Greens did it and managed everything in just one year that the CDU had not managed since 2011. Hooray!

What I don't understand is why the industrial and trade associations are now complaining loudly about rising prices and a lack of energy in the system media outlet RND. During the numerous Corona lockdowns they also kept quiet and didn't bitch about each other. Another lockdown is probably needed until well after Christmas, so that the industry's hunger for energy can also be satisfied. Again the song from Reinhard Mey comes to my mind — Das Narrenschiff (Ship of Fools).
The second article is from Der Wochenblick:
Steel companies, large bakeries, nitrogen plants, suppliers

Energy price horror: Germany's industry is being rounded up

The traffic light government* is bringing about the deindustrialization and economic collapse of Germany at a rate that even the most pessimistic skeptic would not have believed possible. The delusional adherence to the suicidal energy transition, which has been endangering the energy supply for a long time, and the sanctions imposed on Russia without rhyme or reason, are driving energy prices to ever new astronomical heights and forcing more and more companies to stop their production or to permanently move abroad.

Against this background, the announcement by Europe's largest steel group, Arcelormittal, that it is closing its production facilities in Germany must be seen as a beacon. The company said: "In Germany, the consequences, since not all systems can be operated economically any longer […] The exorbitant rise in energy prices is having a massive impact on the competitiveness of steel production."
Overall negative economic outlook

In addition, there is weak market demand, a negative economic outlook and persistently high CO2 costs in steel production. The head of Arcelormittal Germany, Reiner Blaschek, explained: "The high costs of gas and electricity are a heavy burden on our competitiveness. In addition, from October there will be the gas levy planned by the Federal Government, which will continue to burden us. […] With a tenfold increase in gas and electricity prices, which we had to accept within a few months, we are no longer competitive in a market that is 25 percent supplied by imports."

Two weeks ago, SKW nitrogen works Piesteritz, the largest urea and AdBlue producer in Europe, had to shut down its production. The no longer affordable gas prices were also given as a reason for this. If nothing changes in the current situation, the company, which is one of the largest manufacturers of the AdBlue urea solution, announced that it would be forced to introduce short-time work [partial layoffs] for its 860 employees by October 1 at the latest.

Critical key production affected

With Piesteritz, a company with an absolutely critical key production is also affected: the additive AdBlue is injected into the tank of diesel vehicles to reduce nitrogen oxide emissions in order to be able to meet the limits set by the EU. The majority of trucks in the forwarding, logistics and transport industry in Germany are diesel vehicles that are absolutely dependent on AdBlue. Stocks of the substance are already dwindling — and when they run out, delivery traffic comes to a standstill. With the production halt at SKW nitrogen works, there is a risk of a final collapse of the supply chains.

But enterprises in other sectors are also at an end: On Thursday, the Cologne bakery Schlechtrimen announced that it would have to stop operating after 90 years. Its boss Engelbert Schlechtrimen said: "A lack of staff, closures due to the Corona pandemic, extreme increases in raw material costs, now the explosion in energy costs and further increases in staff costs" and "an unprecedented reluctance to buy" had led to the drastic step. "The intensity of these crises, which are reaching us at the same time, is of unprecedented proportions for my generation," he continued.

Threat of mass unemployment

Since the beginning of the year, the cost of the raw materials used in his operations has risen by 45 percent, personnel costs by 14 percent and energy costs by 70 percent in recent months. With the minimum wage increase coming as of October 1, he had to reckon with a "fourfold increase in costs" for the coming year. With stagnating sales, this can no longer be passed on to the customer. Therefore, the traditional company will close on October 2. The 40 employees are about to be let go.

The same applies to the Blankenhaus Bakery in Bochum, founded in 1937, which was also crushed by the disastrous combination of staff shortages and exploding energy costs. Dozens of other bakeries nationwide are threatened with closure for the same reasons. And not just bakeries: In Bergisch Gladbach, the entrepreneur Udo Kellmann, owner of the department store "Loewen Center", wrote an angry post on Facebook this week, revealing the devastating electricity price developments for his business.

Gloomy business outlook for the economy

Other companies are meanwhile trying to survive abroad: For example, the managing director of AVD CNC Blechverarbeitung GmbH from Elster in the district of Wittenberg is looking for a new location for his company in Switzerland, Luxembourg, Norway or Hungary, as he can no longer pay the five-fold increase in electricity prices, which would amount to over €600,000 a year. According to a survey by the Deutscher Mittelstands-Bund (DMB, German Association for Small and Medium-sized Enterprises), 73 percent of the companies surveyed are heavily or very heavily burdened by current energy prices.

32 percent of German medium-sized companies rate the business outlook for the next six months as "poor", ten percent even expect their collapse. DMB board member Marc S. Tenbieg explained: "The high energy prices are increasingly making ruts in the corporate landscape of small and medium-sized companies in Germany. The price sensitivity of consumers hardly makes it possible to offset additional costs with product price increases."

"Tens of thousands of companies will soon see the lights go out"

In a member survey by the Federal Association of Small and Medium-Sized Businesses (BVMW), 42 percent of the 853 companies surveyed stated that they were acutely concerned about their existence. Association head Markus Jerger warned: "There is already an energy emergency in medium-sized companies." If the Federal Government does not act in this extreme emergency, "the lights in tens of thousands of medium-sized companies will soon literally go out. That would also lead to a massive increase in unemployment and blow up the social security funds."

Germany is therefore threatened with an economic collapse of enormous proportions as a consequence of a self-destructive policy that has been pursued for fifteen years, the consequences of which are now beating down on the country at the same time.
Afterword from the translator:
Yesterday Focus Online reported that the international automotive supplier Dr. Schneider from the Kronach area has filed for bankruptcy; 4,000 employees are affected. These bankruptcies are WANTED. You need them to achieve the greatest possible destruction and chaos. And you need the greatest possible chaos in order to be able to push through the goal in the end: A totalitarian system with eugenicists at the top, who can then decide uninhibitedly about life and death, and in which WE WILL LOSE all rights, including over our own bodies. They SAY it openly and have been writing about it for decades, too. You just have to READ it.

It should be clear to anyone by now that our "mainstream media" don't want to report about it. After all, they are often financed by the regime with TAX FUNDS and/or even receive sponsorship money from those who are pulling the strings of the whole thing. So it's only logical that what they write remains 100% true to the globalist party line, and they continue to suppress the truth.

And even among the so-called alternative media there are still many who don't want to see the true background and prefer to cling to the thought that salvation could STILL come from some saviours among the old parties… although it is precisely these parties who have caused the disaster and who are ALL behind the idea of the "Great Reset" or should we rather call the rat by its more rightful nature "The Great Genocide".
*
 
"Traffic light" coalition government:
 
 
Red:
 
Social Democratic Party
 
 
Yellow:
 
Free Democratic Party
 
 
Green:
 
Alliance90 / The Greens