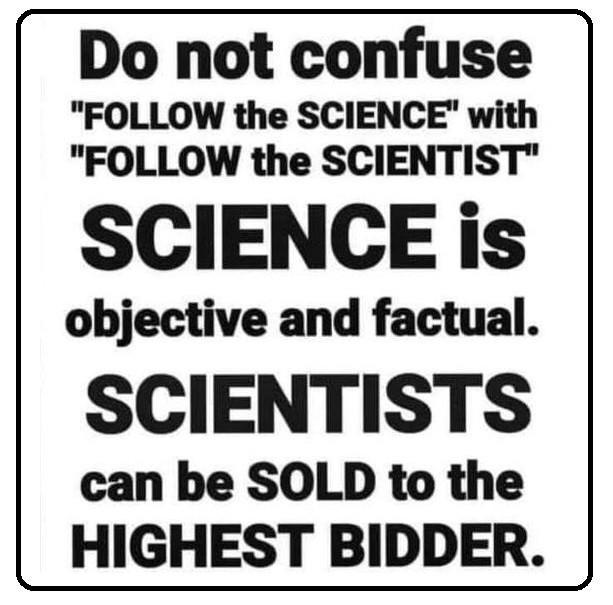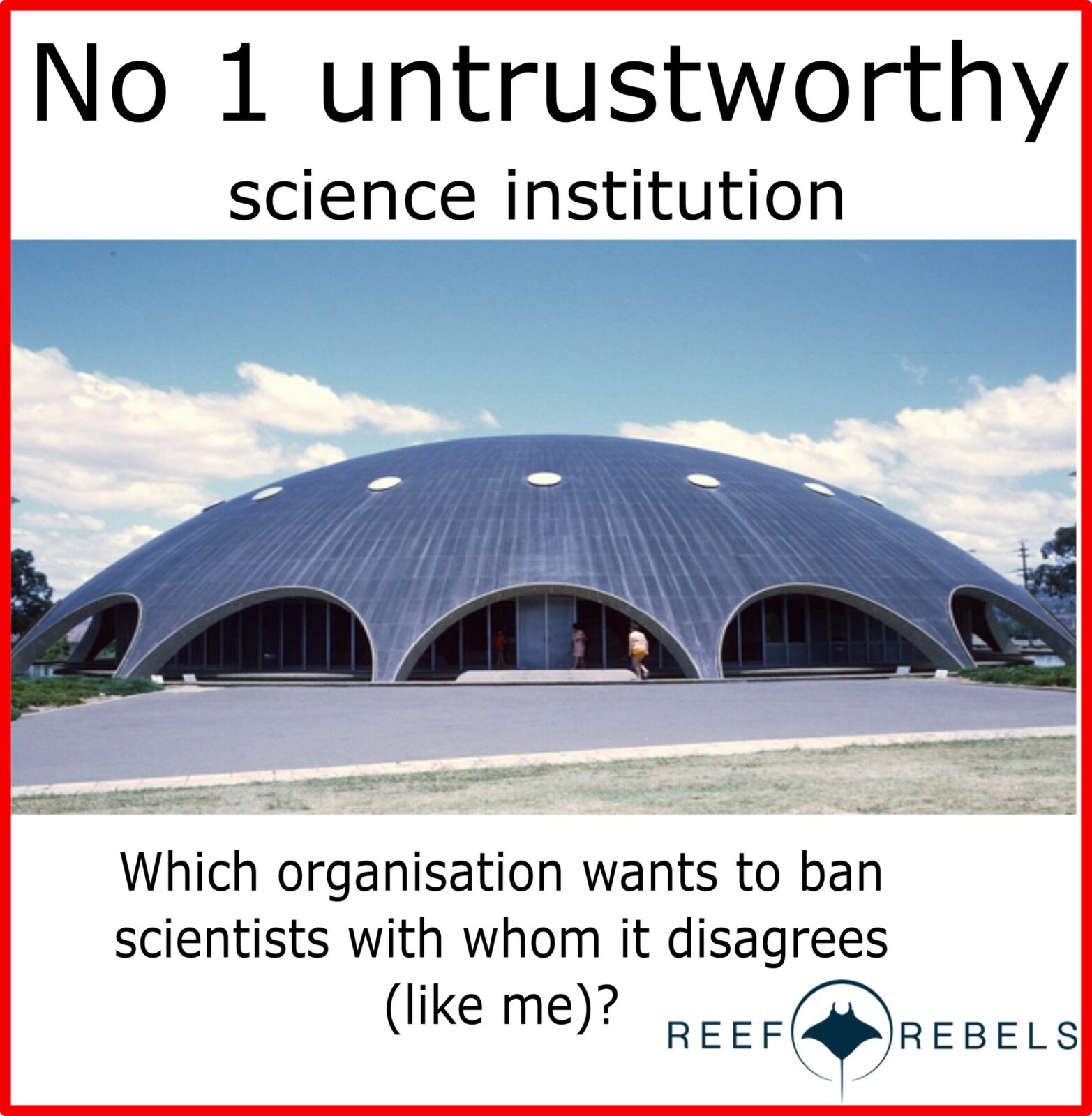 If the Australian Academy of Science (AAS) had their way, Newton, Einstein, Darwin and Galileo would all be banned on Facebook if they lived today. In a submission to a government review on "misinformation and disinformation" the AAS advocated Big Tech restrict information that goes against the conventional wisdom. They forget that the work of those scientific geniuses was highly contentious at first. They were dissenters, and the AAS wants to cancel dissenters.
.
The AAS likes to think of itself as the premier organisation for science in Australia. They may be the No.1 science organisation, but they have proven themselves to be anti-science. How can we trust them?
.
The AAS specifically mentioned "misrepresenting studies of coral bleaching on the Great Barrier Reef." So, everything I have written about bleaching should be banned according to the AAS because it goes against their view. Luckily the reef agrees with me and has RECORD HIGH coral cover despite four supposedly devastating bleaching events in the last six years. That is complete proof the AAS is wrong on bleaching.
.
The AAS just wants to shut down debate. They seem to think that all scientists should just obey them, as if they were some sort of deity. They forget that groupthink is one of the enemies of science and innovation, and they are advocating for groupthink.
.
Freedom of speech is essential. The clash of ideas is how we get closer to the truth.
The AAS might consider the tragic case of Ignaz Semmelweis, who pioneered antiseptic treatments in the 19th century. He advocated for handwashing before medical procedures, especially childbirth. Ironically, he proposed a bleaching agent for sterilization. He was largely ridiculed by the scientific establishment in Europe. How many women died who could have been saved? The AAS would have been on the side of the bad guys – they would have advocated Facebook ban Semmelweis for sure.
.
And trying to close down debate on matters like the Great Barrier Reef, and thus making it much harder to find the truth, is not without its human cost. Consider all the children in needless despair about the future of the reef; all the farmers incorrectly blamed for damaging the reef. The jobs lost; the industries restricted; the other environmental issues ignored because of the preoccupation with the reef.
.
I have been a scientist almost all my career and I find it incredible that I am now calling a once esteemed organisation such as the AAS "untrustworthy". Their fall from grace is a tragedy as our society needs organisations we can trust. But the authoritarian and anti-science stance of the AAS means it cannot be trusted.
Notes:
.
See also Jo Nova's excellent post
And this article in Quadrant.
AAS submission is here