BS propaganda like this from the PuffHo is annoying:
It is time for Islam to liberate women fully and do so upon the example of Muhammad and the authority of the Quran that holds compassion and mercy as the first and foremost attributes of Allah.
.
Muhammad was no 'feminist'. Big Mo was a polygamist & a wife-beating misogynist. His women, apart from Kadija, were sex slaves.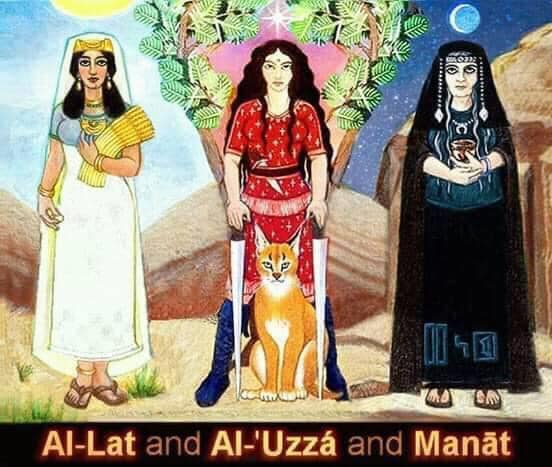 Did you know that before islam came to the Arab world, women were actually treated better and their status were more elevated? Pre-islamic Arabia even had female (pagan) gods. Look up Al-Lat, Al-Uzza and Manat. Nowadays, the thought of a female god(s) can get you punished or beaten in islam. Imagine worshipping one.
.
Some pagan lineages were determined through the women's side. If they were oppressed before, they would have never been allowed to do that.
.
There were never any female infanticide at all according to my research. You can help me with this one but I just couldn't find one. If such an event did happen, wouldn't that had been recorded by historians and kingdoms outside of Arabia? Why can I only find these claims from islamic teachings? And if it did, how on earth were there any women in the area at all? How did the polygamy laws that islam invented even came to be if none of them survived?
.
Not only that, women were also involved in mercantile and trading businesses. One example: Remember Khadija? She even inherited her father's business. She was basically a tycoon. Now only a man can inherit a major share of their parents' wealth and a woman must ask permission from a man to find work or not work at all. That is a major regression for women and the opposite of empowerment.
.
How on earth can a religion claim to have elevated women when they were literally worshipped as gods before they came along?
.
The picture of the Pagan gods is attached below so you can understand how women were viewed and treated at the time. You can also conduct your own research if you're feeling skeptical.