The lame stream media, including Al Jazeera, the MuBro beacon,  insist that all's well and that there's nothing to worry about:
Bolsonaro's silence – both in public statements and on social media – had fuelled concerns he could be seeking to contest the results, especially after he had falsely claimed for months that Brazil's electronic voting system was vulnerable to fraud.
If Al Jazeera tells us plebs what a false claim is it must be true. It's not as if the MuBro beacon would make false claims, right?
STOLEN ELECTION: RIOTS EXPLODE In Brazil, Total Media BLACKOUT In Brazil After RIGGED ELECTION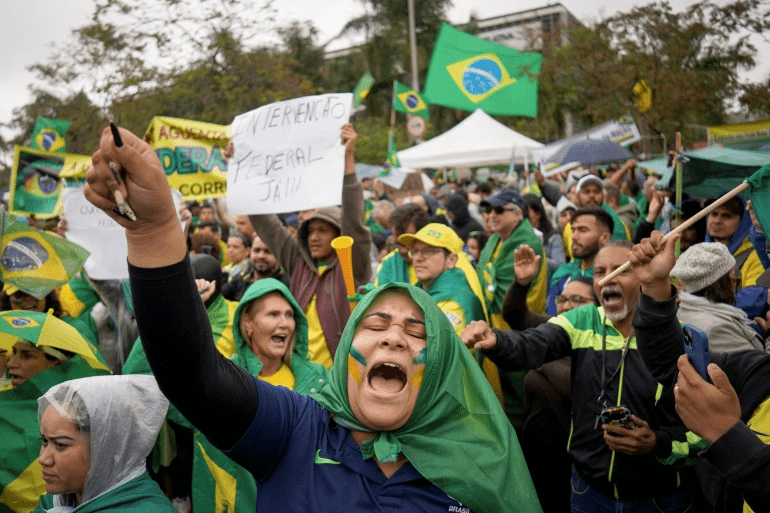 Since the end of the presidential election in Brazil, which resulted in the victory of socialist Luiz Inácio Lula da Silva, voters of conservative president Jair Bolsonaro have been protesting against the election results.
The Brazilian electoral process happens in a completely electronic and unverifiable manner, like the system used by the Dominion. Brazilian voters distrust the fairness of this year's elections.
The Superior Electoral Court, responsible for conducting the elections in Brazil, is accused of having adopted a biased posture during the dispute.
On many occasions, the Court prevented President Jair Bolsonaro's campaign from disclosing negative facts about Lula da Silva and other information against leftists. Even videos of da Silva defending abortion were prevented from being aired critically by Bolsonaro's campaign.