Who in his right mind would put such a  power craving creature in uniform to terrorise her employers, the taxpaying public?
Australia is lost! Such a beautiful country and people sold out to the WEF! https://t.co/qgvrEoRRmD

— James Crawford (@JamesCrawford6) December 24, 2022
"We wanna know if you're "anti government", "anti-police", "conspiracy theories around Covid19 vaccinations",  we wanna know that…"
Funny, that. As far back as I can remember I saw the government as my personal enemy.
Dr Kerry Chant said being vaccinated against Covid is best and safest thing
Dr Kerryn Phelps revealed she and her wife had suffered vaccine side effects
She claims medical authorities failed to follow up and have censored discussion 
NSW chief health officer said she would investigate medico's vaccine injury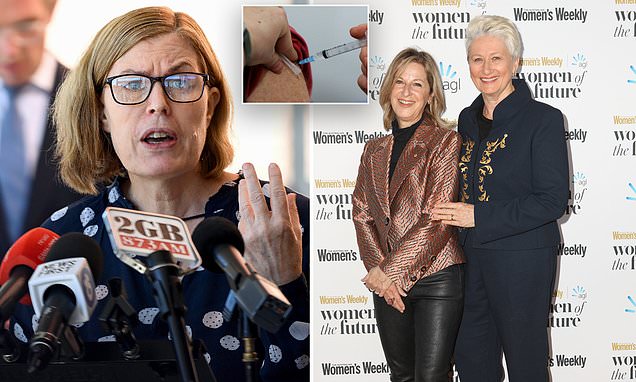 Dr Kerry Chant has come out in defence of the Covid vaccine after her fellow medic Dr Kerryn Phelps revealed she and her wife (pictured in September 2019) had suffered side effects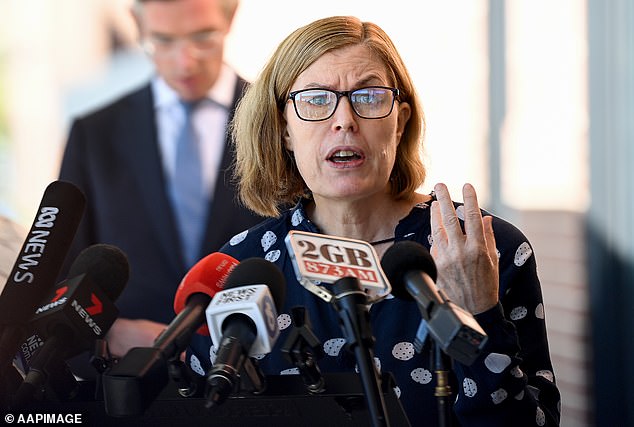 Dr Chant (pictured in April) told 2GB radio that she would personally investigate the vaccine injuries Dr Phelps and her wife Jackie Stricker-Phelps claim to have experienced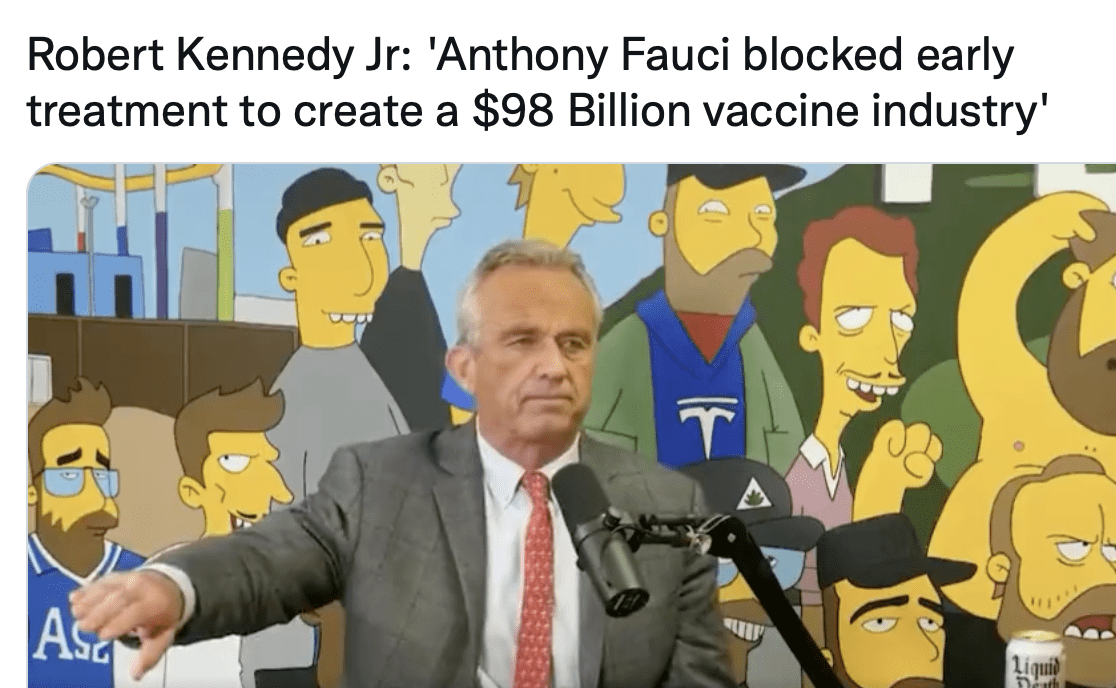 1/ THREAD🚨 #PfizerFiles

Pfizer has habitually engaged in illegal and corrupt marketing practices, bribed physicians, & suppressed adverse trial results.

This is no secret, yet this fact continues to be brushed under the rug by politicians & the media.https://t.co/1MXLYd4x8u

— kanekoa.substack.com (@KanekoaTheGreat) January 3, 2023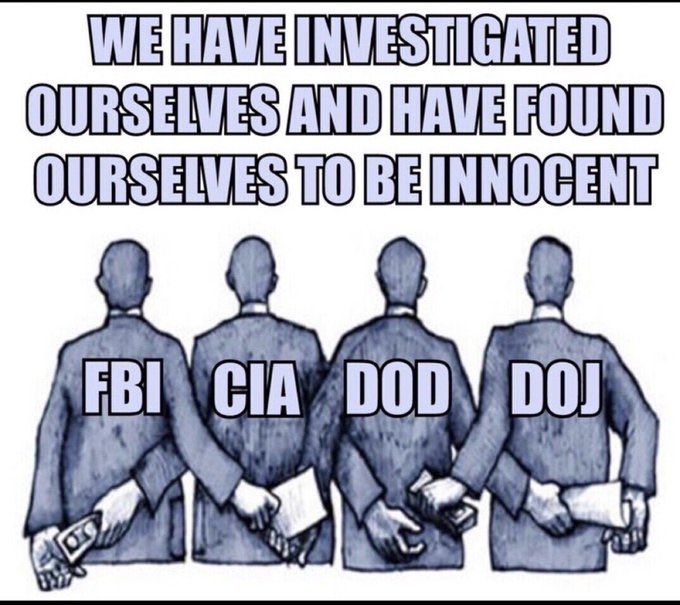 For those of you who said it was photoshopped… 😉 pic.twitter.com/3lDH1eX55M

— vegastar (@vegastarr) December 23, 2022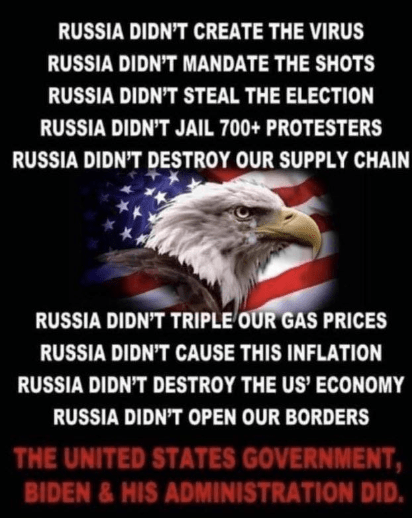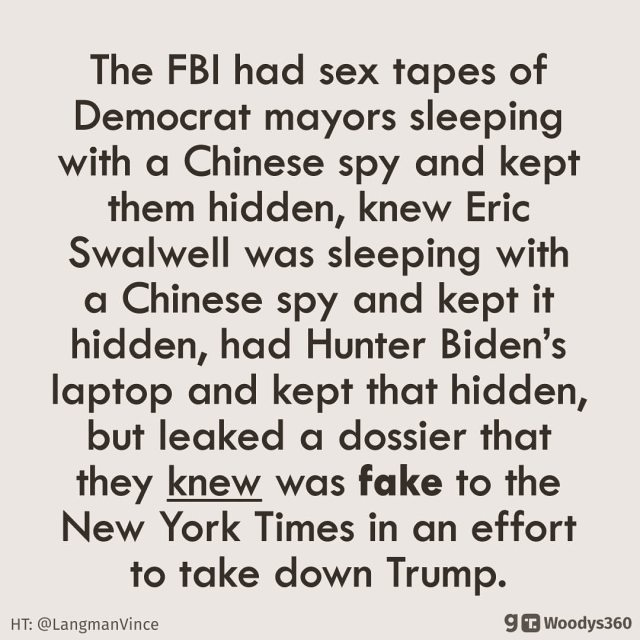 Consider the case of the first recorded ISIS attack on U.S. soil in Garland, Texas, 2015. The FBI not only knew the shooters (Elton Simpson & Nadir Soofi) in advance, but the FBI also took the shooters to the venue & watched them shoot Americans. [Link]
salon.com/2017/03/30/tea
Replying to
@TheLastRefuge2
This article is extremely eye-opening. I will never think the same about mass shootings and the FBI. All Americans have said how strange it is that the FBI knew of every school and public mass shooter, yet did nothing. This article wakes you up.
.
Investigation finds that an undercover agent encouraged a shooter in Garland, Texas
The first attack on U.S. soil for which ISIS claimed responsibility — a 2015 shooting in Garland, Texas — was instigated by the FBI, according to an investigation by CBS' "60 Minutes" and government documents obtained by an attorney involved in the case.
In a macabre twist, an undercover FBI agent who encouraged one of the shooters to "tear up Texas" was also physically present at the scene of the crime, mere feet away from the shooters.
Prior to that, a separate informant was paid $132,000 by the FBI to pretend for three years to be friends with the future shooter. When the man found out his supposed friend had taped more than 1,500 hours of their conversations on behalf of the intelligence agency, he withdrew from his religious community and eventually fell into online religious extremism.
An FBI trainer suggested in an interview with "60 Minutes" that, had the attack been bigger, the agency's numerous ties to the shooter would have led to a congressional investigation.
As lurid as this sounds, it fits with the findings of human rights organizations, which have noted the FBI has a long history of pushing Muslim Americans into alleged terror plots they might not have otherwise been engaged in or connected to.
On May 3, 2015, two Islamist extremist gunmen opened fire at an exhibit for cartoons of the Islamic prophet Muhammad in Garland, Texas. The contest featured key figures in the Islamophobia industry, including anti-Muslim demagogue Pamela Geller and extreme-right Dutch politician Geert Wilders.
The intentionally provocative exhibit was swarming with security, including dozens of police officers, snipers and a SWAT team. The heavily armed attackers injured a security guard outside the building before they were themselves promptly shot by snipers and killed.
ISIS soon after took credit for the shooting. There is no evidence that ISIS organized the attack, but the shooters had been independently radicalized and were inspired by the genocidal extremist group.
In the two years since, the Garland shooting has been used to justify a vast array of anti-Muslim policies and measures.
A new investigation by the investigation team at "60 Minutes," nevertheless, shows that the FBI was deeply implicated in the attack.
FBI involvement
"In looking into what happened in Garland, we were surprised to discover just how close the FBI was to one of the terrorists," "60 Minutes" said in its March 26 broadcast, titled "Attack in Garland." "Not only had the FBI been monitoring him for years, there was an undercover agent right behind him when the first shots were fired."
The two extremists behind the Garland shooting were identified as 31-year-old Elton Simpson and 34-year-old Nadir Soofi. A third man, a 43-year-old friend by the name of Abdul Malik Abdul Kareem, was sentenced to 30 years in prison for helping facilitate the attack, although he denied involvement.
Simpson had been monitored by the FBI for years before the attack. He was in touch with an ISIS recruiter, and had extensive communications with an undercover FBI agent.
Abdul Kareem's attorney, Dan Maynard, obtained substantial evidence detailing the FBI's role. After the trial, Maynard was given 60 pages of declassified messages between an undercover FBI agent and one of the shooters, Elton Simpson. These documents showed that, less than three weeks before the attack, the FBI agent had told Simpson to "Tear up Texas."
This "to me was an encouragement to Simpson," the attorney told "60 Minutes." The government denied that the text constituted incitement, but the FBI's involvement did not end there.
"60 Minutes" reported that the U.S. government admitted in an affidavit that the undercover FBI agent also physically "traveled to Garland, Texas, and was present . . . at the event."
"I was shocked," Maynard told the news program. "I was shocked that the government hadn't turned this over. I wanted to know when did he get there, why was he there?"
Documents the government gave to the attorney showed that the FBI agent had in fact been in a car behind the two shooters at the time of the attack.
The undercover FBI agent even used his cell phone, several feet away, to film the building's security guard seconds before he was shot by the Islamist extremists.
"It's stunning," Maynard told "60 Minutes." "The idea that he's right there 30 seconds before the attack happens is just incredible to me."
The news program asked the FBI several questions, but it did not answer them. All the agency said was deny that it had "advance knowledge of a plot to attack the cartoon drawing contest in Garland, Texas."
The undercover FBI agent fled the scene of the crime before being stopped at gunpoint and detained by Garland police.
"I can't tell you whether the FBI knew the attack was gonna occur," Maynard said. "I don't like to think that they let it occur. But it is shocking to me that an undercover agent sees fellas jumping out of a car and he drives on. I find that shocking."
"He didn't try to stop 'em. Or he didn't do something," the attorney added.
On "60 Minutes," Anderson Cooper asked Seamus Hughes, an expert who tracks ISIS' online activity and trains FBI agents, "If this attack had gone a different way, and lots of people had been killed, would the fact that an undercover FBI agent was on the scene have become essentially a scandal?"
"It would've been a bigger story. I think you would have seen congressional investigations and things like that," Hughes replied. "Lucky for the FBI and for the participants in the event you know, here in Texas, you know, everyone's a good shot there."
More FBI links
The unnamed undercover agent who was at the scene of the crime was not the only FBI link to the Garland attack.
Elton Simpson had also previously been monitored for years by an informant who was paid $132,000 by the FBI.
Dabla Deng, the informant, pretended to be Simpson's friend for three years, "60 Minutes" reported. Deng taped more than 1,500 hours of their conversations.
When Simpson "found out that this guy was spying on him, and taping him and then finding out that the government was doing that, I think something clicked in him," recalled Usama Shami, president of the Islamic Community Center of Phoenix. "And the mosque, we couldn't do anything."
"He felt that the mosque had abandoned him?" Anderson Cooper asked.
"Yes. And he felt that a lot of people had abandoned him. And that's why he stopped coming to the mosque," Shami said.
After this, Simpson moved in with his friend Nadir Soofi, who "60 Minutes" noted "had just had a bitter break-up and the pizza parlor he owned was going out of business."
The two alienated men drifted into extremist religious communities online, and were attracted by ISIS recruiters.
A larger trend of entrapment
Many foiled alleged Islamist extremist attacks in the United States involve undercover police agents, and in some cases even entrapment. Suspects in the cases often suffer from mental illness.
A 2014 report by Human Rights Watch, titled "Terrorism Prosecutions Often an Illusion," documented the FBI's use of "overly aggressive sting operations" against Muslim Americans.
"In some cases, the FBI may have created terrorists out of law-abiding individuals by suggesting the idea of taking terrorist action or encouraging the target to act," the leading human rights organizations reported.
Close to half of federal counterterrorism convictions from Sept. 11, 2001, until 2014 involved informants, and nearly one-third were sting operations with active involvement by the informant.
"Americans have been told that their government is keeping them safe by preventing and prosecuting terrorism inside the U.S.," explained Andrea Prasow, deputy Washington director at Human Rights Watch and a co-author of the report. "But take a closer look and you realize that many of these people would never have committed a crime if not for law enforcement encouraging, pressuring, and sometimes paying them to commit terrorist acts."
The Intercept has noted "a now-familiar FBI pattern whereby the agency does not disrupt planned domestic terror attacks but rather creates them, then publicly praises itself for stopping its own plots."
Former FBI assistant director Thomas Fuentes has openly acknowledged that, in order to justify the continuation of the so-called War on Terror and maintain a large budget, law enforcement and intelligence agencies must "keep fear alive."