"The removal of Title 42 does not mean the border is open…Anyone who suggests otherwise is simply doing the work of these smugglers, who are spreading misinformation"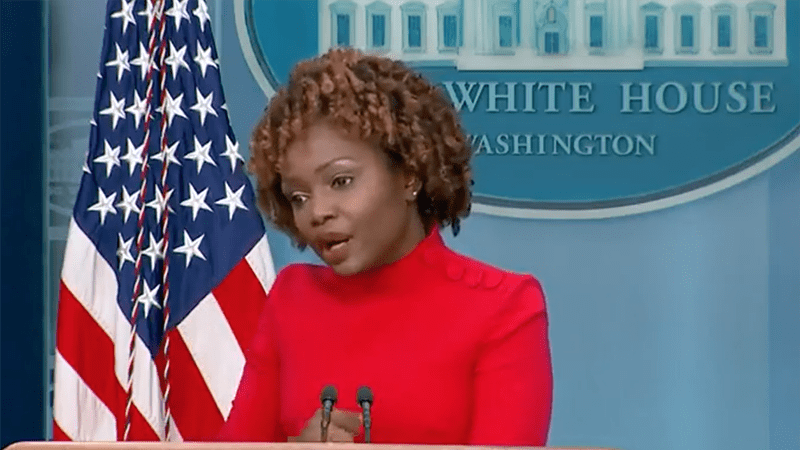 "These things that you have done, are they working?"
The Biden Administration signaled that it is picking up in 2023 where it left off last year, with White House Press Secretary Karine Jean-Pierre repeating a claim that anyone talking negatively about the security of the border is helping smugglers and cartels by spreading 'misinformation'.
Fox News reporter Peter Doocy asked Jean-Pierre "Does anybody around here think that the southern border is secure?"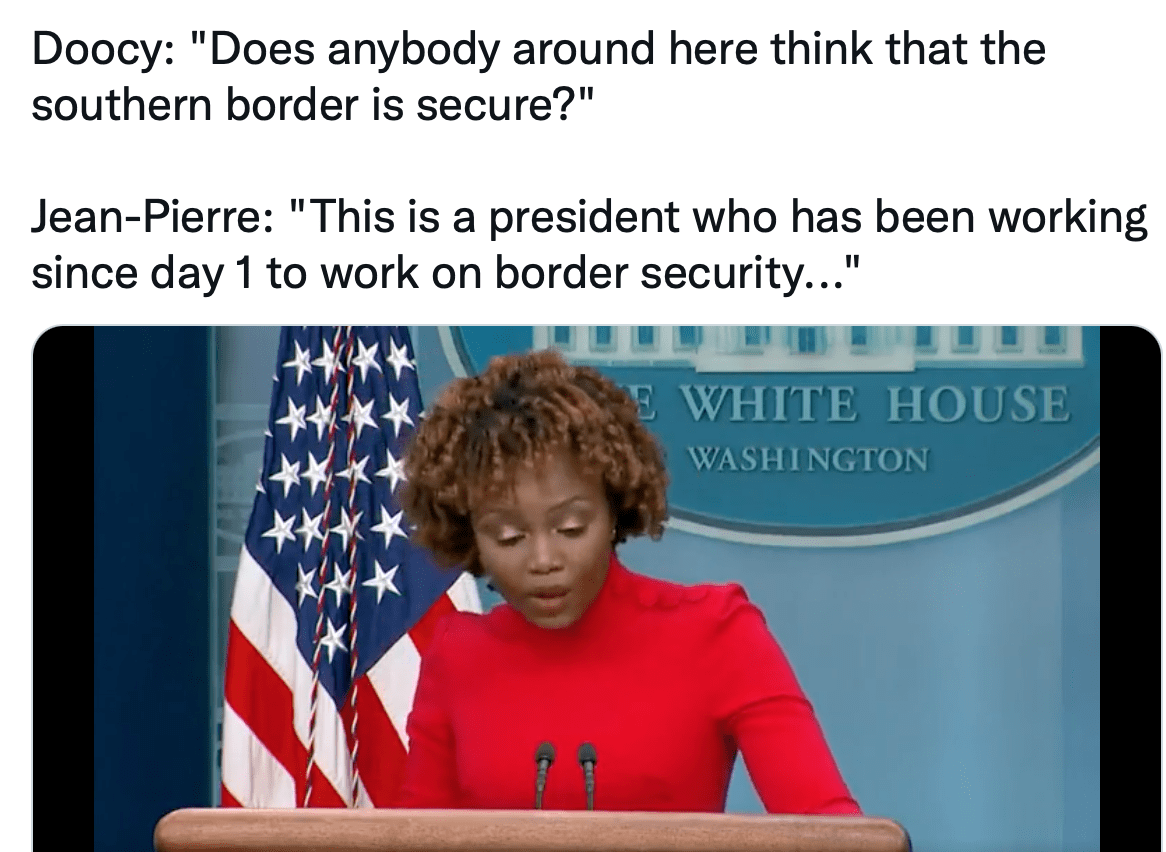 Jean-Pierre:
"We have to be very careful … on how we talk about this because if we talk about it in way that is misinformation, then it helps the smugglers."
TUCKER SPEAKING THAT TRUTH!!! pic.twitter.com/nC6KL3fO3t

— il Donaldo Trumpo (@PapiTrumpo) December 23, 2022
Interesting. The Arabs are defending their turf just like the Koreans did back in the day.
Here's Tucker via Vlad Tepes: