Seems like the most Biden thing ever. Disclaimer: Joe didn't actually say this but seems to have done it… at least to me.–Donald trump jr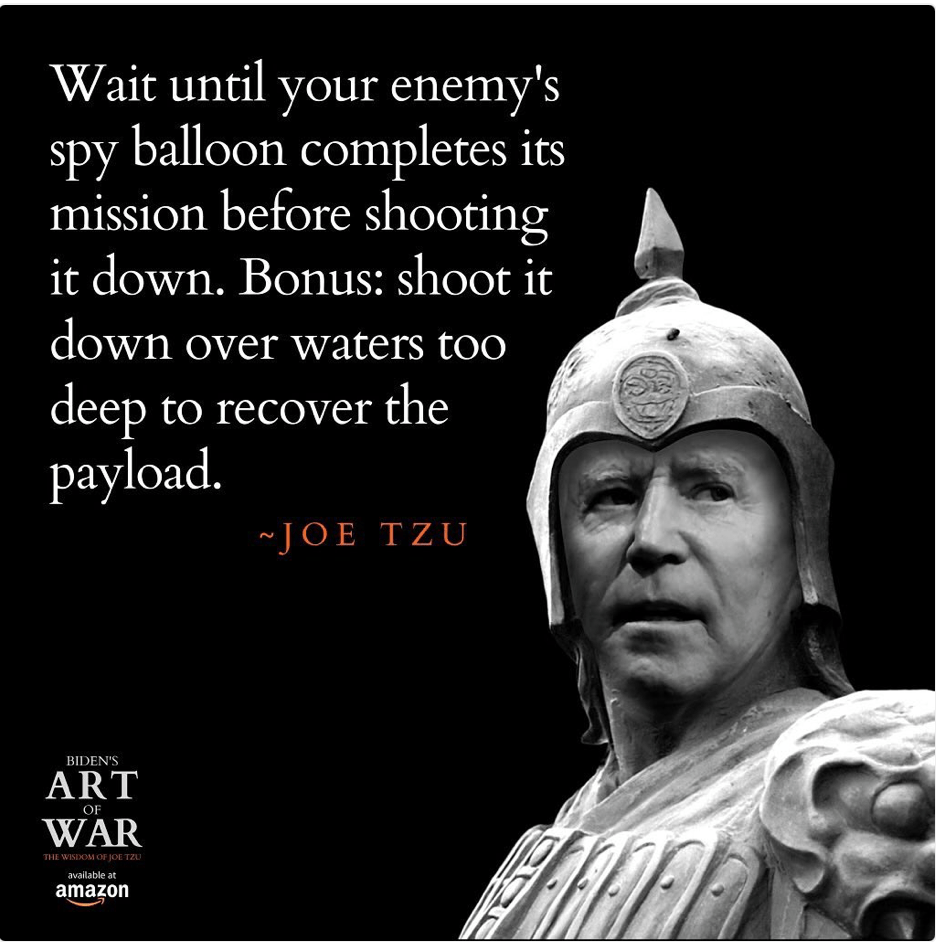 The corrupt Biden regime allowed the Chinese Spy Balloon to traverse the entire US and gather intel on our critical military infrastructure while the entire country screamed to shoot it down, before they finally shot it down.
Biden refused to stop China.
"Things turn out to be a little different when it's a Chinese spy balloon…The Chinese government…did send cash to Joe Biden's crackhead son, and apparently to Joe Biden…and that paid off."
pic.twitter.com/KFCBputXGF

— Antonio Sabato Jr (@AntonioSabatoJr) February 4, 2023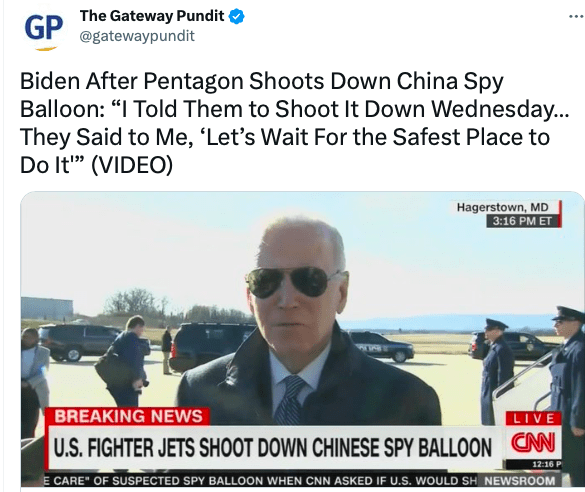 "Let's blow up the spy balloon as it's leaving after 7 days of China getting all the info they needed." – The Balloon Buffoon Biden Regime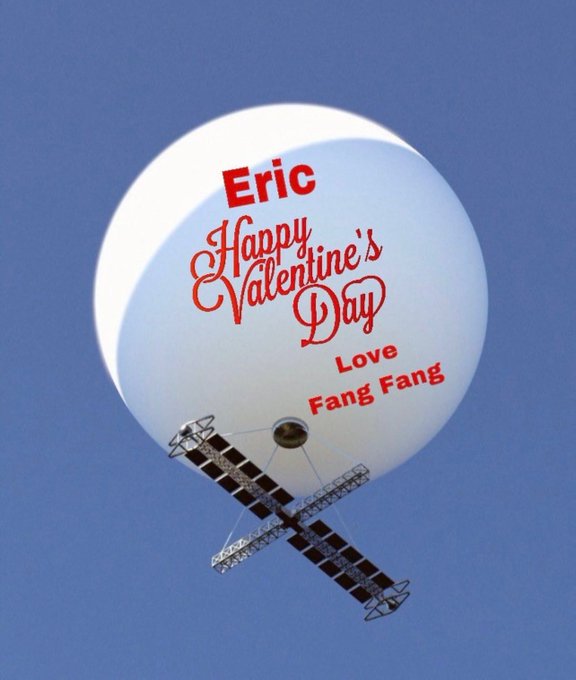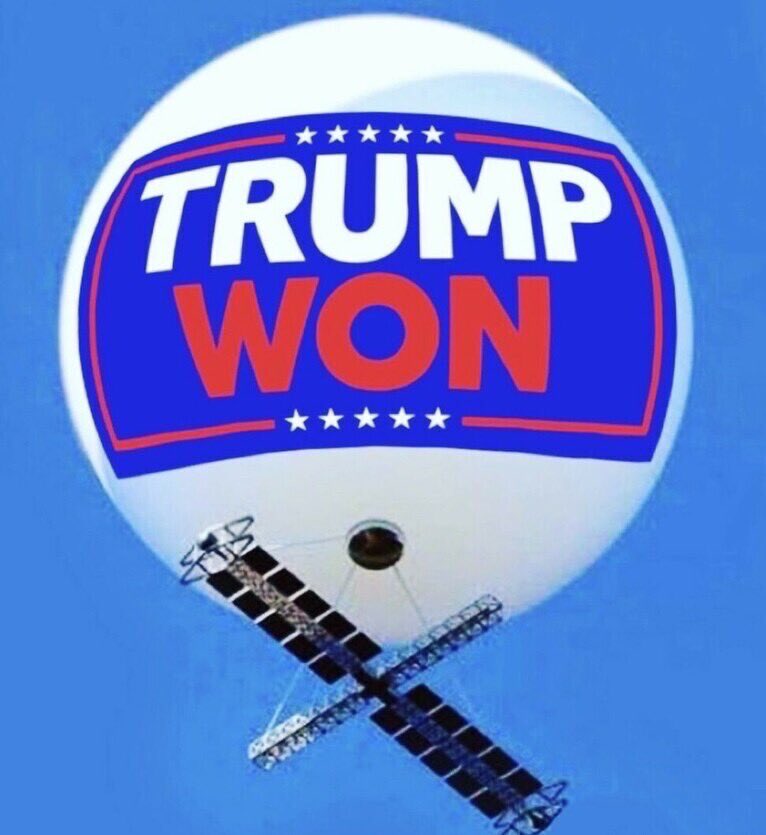 The same Government that says it doesn't want to poke a hole in the Experimental Chinese Spy Balloon because it might injure people,
Is the same Government that had no problems poking holes in people's arm with an experimental gene therapy for a Chinese Virus. pic.twitter.com/gGkjuixtZL

— Rob Schneider (@RobSchneider) February 4, 2023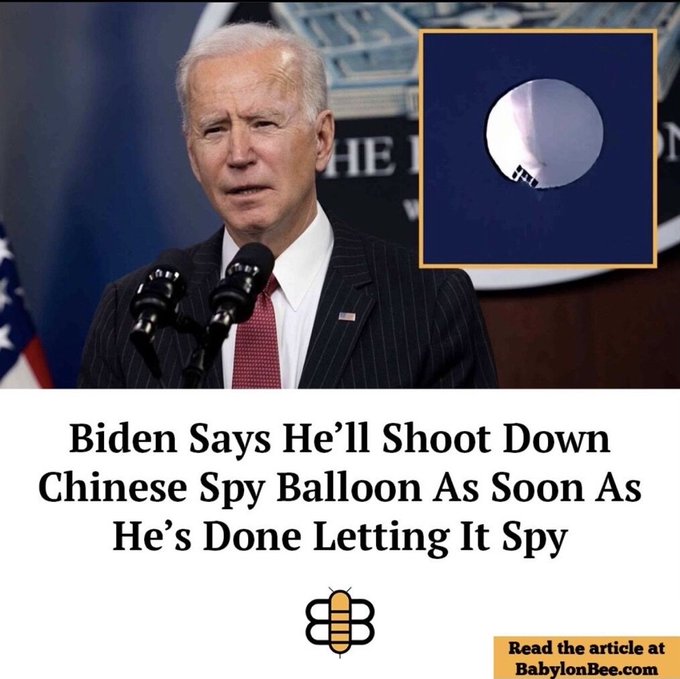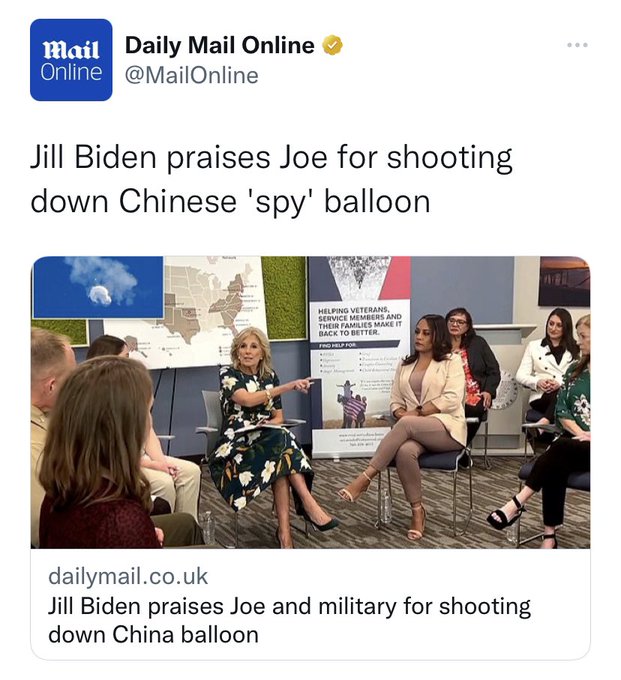 Apparently I've been triggering some of my Democrat colleagues… pic.twitter.com/3qJB1bRuBP

— Rep. Andrew Clyde (@Rep_Clyde) February 2, 2023