The Pali migrant, with a history of petty crimes and sexual violence, taunted and threatened his victim with a knife before stabbing her in the shoulder.
Germany 🇩🇪: 35-years-old Palestinian 'Asylum Seeker' Muntaser Al S broke into his neighbor's apartment in Dresden and raped the 24-year-old female student.

Victim Told Police The Traumatizing Ordeal Lasted For 2 Hours. + #Germany #Dresden #Berlin #Europehttps://t.co/97Q5ZiZ53I pic.twitter.com/jFvGktaLSS

— Ashwini Shrivastava (@AshwiniSahaya) February 3, 2023
Older blog entries:
Good shooting doesn't need to be investigated.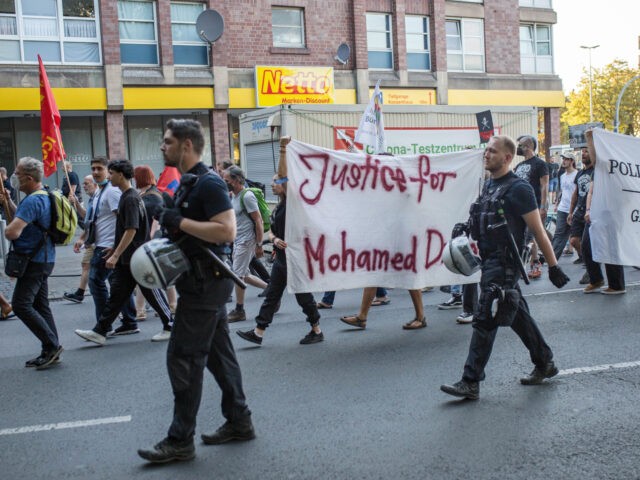 BERLIN (AP) – A top security official in Germany vowed Thursday to fully investigate the fatal police shooting of a 16-year-old Senegalese boy that has sparked a debate about excessive force by the country's law enforcement officers.
The interior minister of North Rhine-Westphalia state, Herbert Reul, said the killing of the teenager in the city of Dortmund on Monday "will be cleared up 100 percent," German news agency DPA quoted him as saying.
Africans, especially Mohammedan welfare seekers, shouldn't come to Germany waving knives around, especially when uninvited and living at someone else's expense.