Slippin' into darkness. White man gave them the light, but black man can't keep the lights on. Who needs electricity when you got black power already?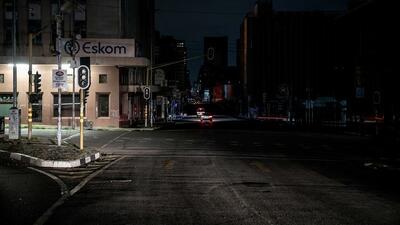 "The electricity crisis in South Africa is getting a lot worse — the size of the blackouts is just ginormous!!!!"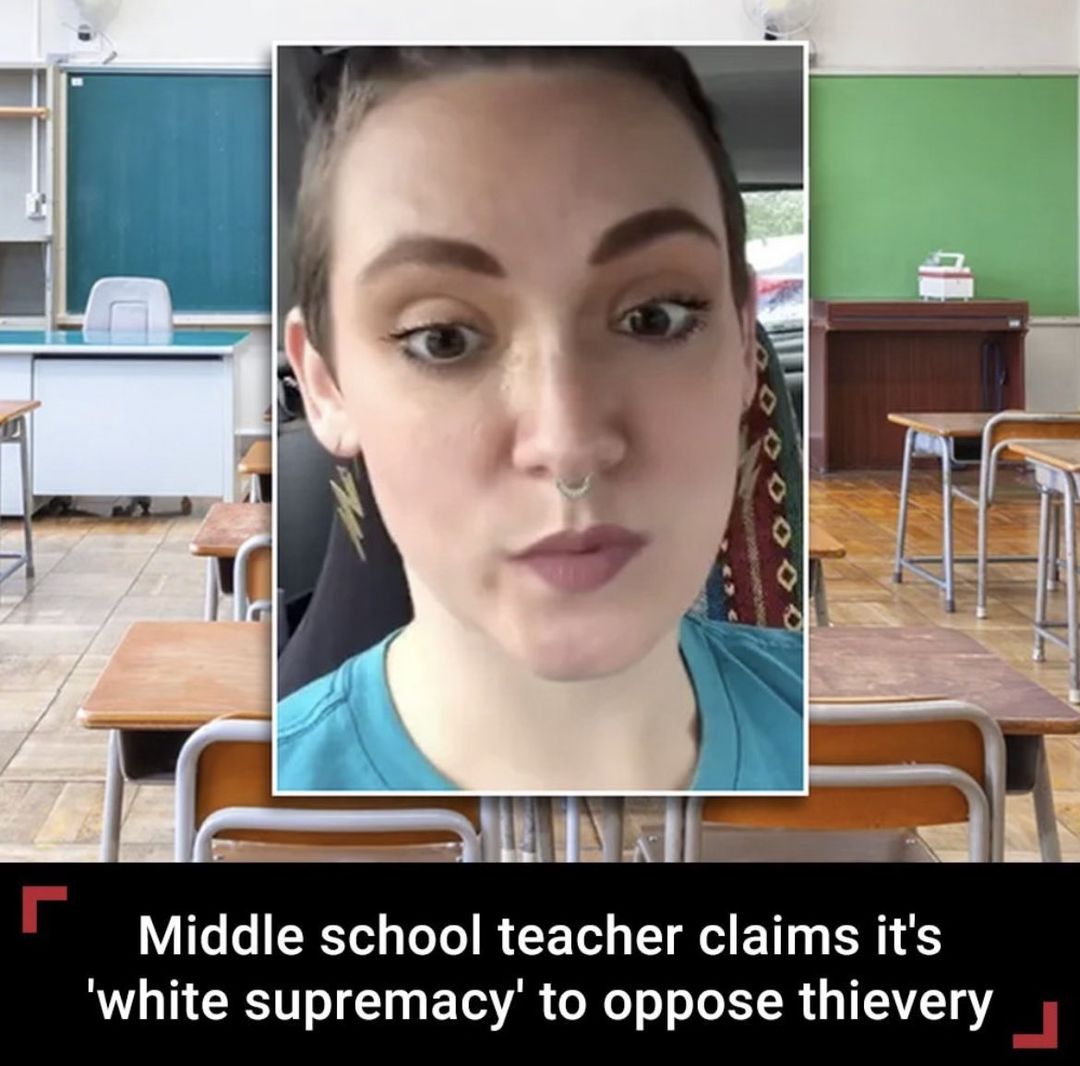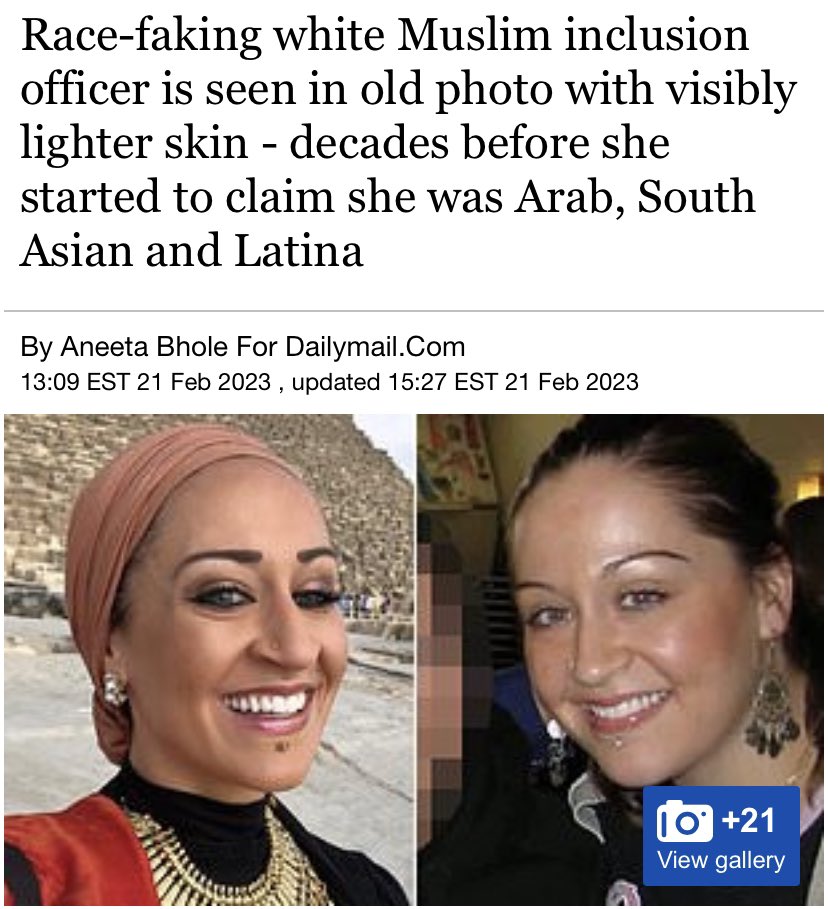 The West's booming new religion
.
Janet Albrechtsen The Australian October 23, 2020
.
'Diversity and inclusion' has become a Trojan horse for opportunist activists to demand special status. This week, Britain's Equalities Minister delivered a speech we probably wouldn't hear in our federal parliament. That's a shame because we could do with some home truths about a booming wokeness movement that is deeply flawed.
.
During a House of Commons debate on Black History Month, Tory minister Kemi Badenoch, an immigrant of Nigerian heritage, exposed the blind adherence of schools to simplistic slogans of the Black Lives Matters movement.
"I want to speak about a dangerous trend in race relations that has come far too close to home in my life and it is the promotion of critical race theory — an ideology that sees my blackness as victimhood and their whiteness as oppression," she said. "What we are against is the teaching of contested political ideas as if they are accepted facts. We don't do this with communism. We don't do this with socialism. We don't do it with capitalism."
.
Badenoch said that some schools have decided to openly support the anti-capitalist Black Lives Matter group "often fully aware that they have the statutory duty to be politically impartial".
.
"Black lives do matter. Of course they do," said Badenoch. "But we know that the Black Lives Matter movement — capital B, L, M — is political. I know this, because at the height of the protest, I've been told of white Black Lives Matter protesters calling — and I apologise for saying this word — calling a black armed police officer guarding Downing Street a 'pet n …'."
.
When Badenoch entered the British parliament in mid-2017, she was hailed by sections of the media as the smartest of the crop of new MPs. And maybe only a woman of colour could rise in parliament and say we should stop pretending BLM "is a completely wholesome anti-racist organisation". 'There is a lot of pernicious stuff that is being pushed and we stand against that," she said.
"We do not want to see teachers teaching their pupils about white privilege and their inherited racial guilt. And let me be clear, any school which teaches these elements of critical race theory as fact, or which promotes partisan political views such as defunding the police without offering a balanced treatment of opposing views, is breaking the law."
.
Let's not kid ourselves. There is a similar propensity in Australian schools to present BLM in simplistic, and misleading, terms as a wholesome anti-racist movement.
.
For example, at Ballarat Grammar, a weekly chapel service in week eight of term three, delivered as a video package to students, was devoted to the BLM movement. After an introduction where the school chaplain describes social movements as a manifestation of the Holy Spirit, a number of students read scripted statements extolling the virtues of the BLM movement. Students call for reparations for invasion. They talk about white privilege. They detail the terrible treatment of some Indigenous Australians within the justice system.
.
Students should bring complex and difficult issues to the attention of other students. Genuine learning will, at times, cause discomfort. But the video package for Ballarat Grammar students, and posted on the intra-school website, is a mickey mouse version of the BLM movement. It makes no attempt to recognise BLM as a political movement, which, like every political movement is complicated, sometimes inconsistent, and not figured out from a handful of scripted platitudes. Students are not stupid. Teachers, and preachers, respect them far more by allowing them to explore how political movements can be both significant and far from perfect.
Students have come of age in an online world. So there has never been a greater need to help them be discerning, curious, even sceptical of what they come across in their digital world. So why package up the BLM movement as a Hallmark card?
.
Defunding police, for example, has become a crude mantra of the BLM movement. It ought to be contested, even at schools, lest students imagine that mantras are a substitute for thinking about complex issues.
.
As Ballarat Grammar was compiling its BLM chapel video, the BLM website stated its aim to "disrupt the Western-prescribed nuclear family". Though deleted from the website in mid-September, how does this anti-family view fit with the chaplain's claim that the BLM movement is the manifestation of the Holy Spirit?
.
Parts of the BLM movement are radically political, vehemently anti-capitalist and aimed at dismantling the liberal order. It's not hard to find video footage of black-clad BLM protesters standing over diners at restaurants, chanting "white silence is violence", demanding that all people raise their fists to show solidarity with their chosen agenda.
.
If this was just a case of dumbing down education, that would be bad enough given the woeful results of Australian students in international educational rankings. But if educators are not giving students the warts-and-all truth about the BLM movement, how will kids learn to separate some very sound aims from some deeply authoritarian traits? Ballarat Grammar's chapel service could have offered students the chance to consider a deeply ethical question: when, if ever, do the ends justify the means?
.
Imagine a school classroom where high school students are asked to consider whether Western lives matter? Where they are challenged to think whether we should kneel for French teacher Samuel Paty? Where they are asked to consider what Italian journalist Guilio Meotti said during the week after the civics teacher was beheaded for discussing the Mohammed cartoons in his classroom: "This French teacher was the victim of the most ferocious racism that circulates today in Western democracies, that of fundamentalist beliefs against 'infidels'."
.
Alas, not just schools offer unthinking support for the BLM movement. Corporations and all kinds of other groups salute it too as part of their commitment to "diversity and inclusivity". This commitment, part and parcel of a wider wokeness agenda, is another quasi-political movement that, like the BLM movement, could do with a splash of scepticism and analysis.
.
Parading virtue is not the same as doing good. No organisation should need a highly paid team of D&I "experts" to prove it supports inclusivity and diversity. Nor should it need pages of turgid D&I policies to understand that no person should be discriminated against on the basis of sex, sexuality, creed, culture or race.
.
But the D&I industry has become the perfect Trojan horse for more opportunistic activists to demand special status and privileges for groups they deem special. And timid CEOs and boards are swallowing it, lock, stock and barrel. Most companies have D&I statements drafted by D&I "officers", D&I KPIs drawn up and monitored by more D&I "professionals", D&I workshops run by D&I "experts". It is, as Time magazine reported late last year, a booming industry: a 2019 survey of 234 companies in the S&P 500 found that 63 per cent of diversity "experts" were appointed during the past three years.
.
What a terrific lurk. No skills or formal qualifications required. Learn the D&I lingo, master the art of bullshit, and you're on your way to a lucrative career with guaranteed work from company executives and board members looking to mimic each other with expensively drafted drivel about diversity and inclusion.
.
Woke D&I flunkies are paid handsomely, for example, to advise companies to establish their diversity and inclusion credentials by encouraging employees to "bring their whole self to work". Most of it is for show. And much of it is as deeply flawed as the BLM movement.
.
What if your whole self includes a Christian or Muslim view of traditional marriage or homosexuality? Rugby Australia famously told Israel Folau not to bring those bits of his whole self to work, nor to express them on his personal social media accounts. Then he was told not to come to work at all.
.
James Cook University is another organisation that, according to its website "encourages diversity." "JCU has an extensive program in place to encourage diversity," it says. JCU places "diversity messages" in its recruitment advertising — such as this: "We are enriched by and celebrate our workplace diversity and welcome applications from candidates of all backgrounds and abilities."
But when it comes to the university's core business, diversity and inclusion is a crock. Rather than defend the diversity of academic opinions, JCU sacked physic professor Peter Ridd, claiming he acted in an uncollegial manner when he challenged the quality of climate research by a JCU academic.
.
More and more, the D&I industry resembles a new religion for our secular age. Corporate executives throw shareholder money in the D&I collection plate to signal their virtue.
.
Even worse, whereas older, traditional religions are learning to become more tolerant of difference, the D&I industry is not there yet.
.
1/ Protesters lay on the ground with their hands behind their back during a Black Lives Matter protest. Picture: AFP